Fortune-teller game about food
Have fun discovering different foods with this fortune-teller game. Here's an activity that children will love!
This activity is designed for children in Cycles 1 and 2.
(French only)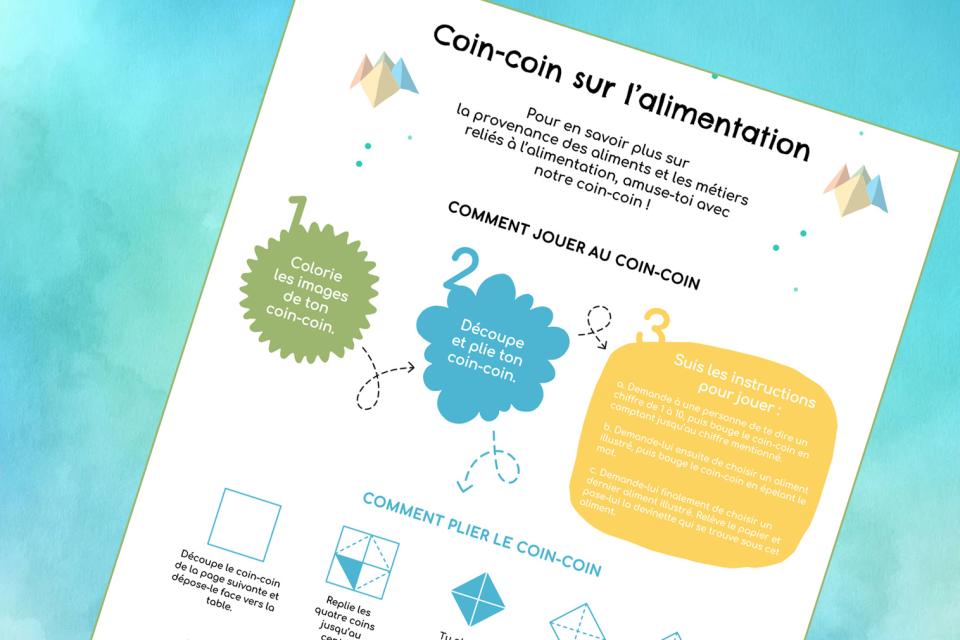 A fortune-teller game about food—why not?
Kids love talking about food. One way to tackle this topic is to do cooking activities—but you might like some other ideas to get inspired! Why not make a paper fortune-teller? With this original activity, children can make their own fortune-teller by following the instructions, colouring it, and then playing the game with their friends! 
The set questions help children discuss where foods come from and the careers associated with them.
Fortune-tellers never go out of style. This game is guaranteed to be a hit with your group!
This activity is free! Enjoy!

French
December, 2020
pdf (1.82 MB)
download
♦ This fortune-teller game is a great way to lead discussions about food. Get inspired by this idea to make a paper fortune-teller as a group. The game could, for instance, focus on children's favourite foods, traditional dishes from their culture, or recipes that they know how to make. You could even ask the children about how useful certain cooking utensils are. Now that's an original discussion idea!