Yield : 1 frittata per child
A cooking workshop where eggs, asparagus and cheese take centre stage!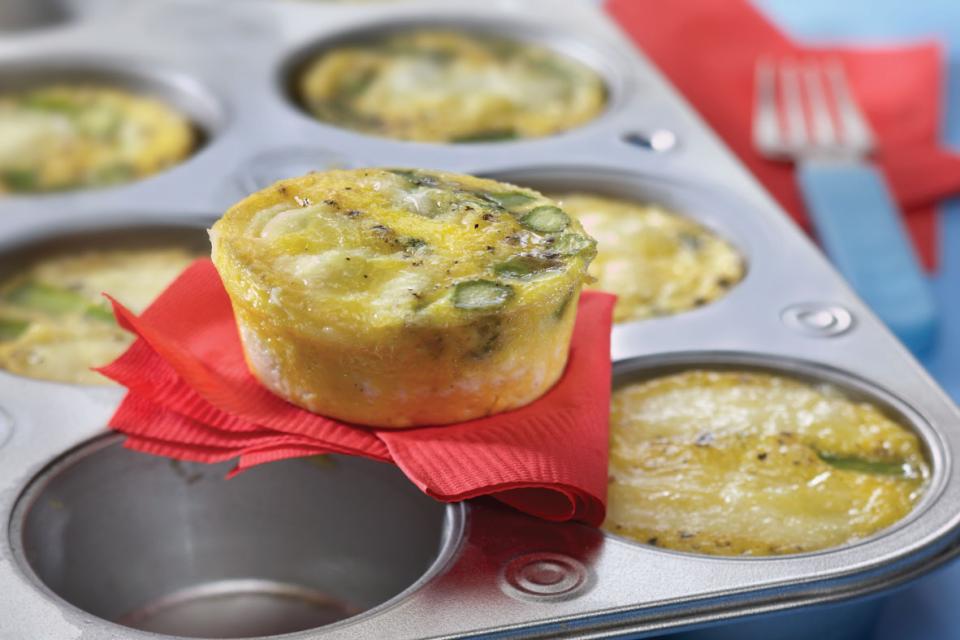 A photo-illustrated and interactive cooking activity!
View the photos of each recipe step online. The kids can follow these steps on a smartphone, tablet or interactive whiteboard. With minimal help, they can make their own frittatas!
You can also download a PDF version of the cooking activity. In addition to the recipe, you'll find tons of information (e.g., tips for getting younger children involved and discussion topics). (in French only)
Ingredients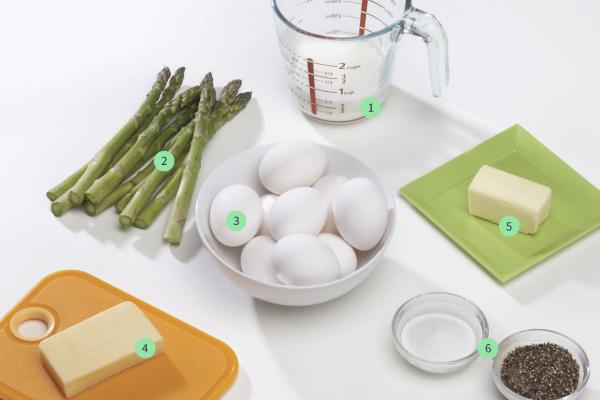 1

15 ml (1 tbsp) of whole milk (3,25 % M.F.)

2

1 asparagus stalk

3

1 small egg

4

1 slice (about ½ cm thick) of a 300 g brick of firm cheese

5

Soft butter or margarine

6

Salt and pepper, to taste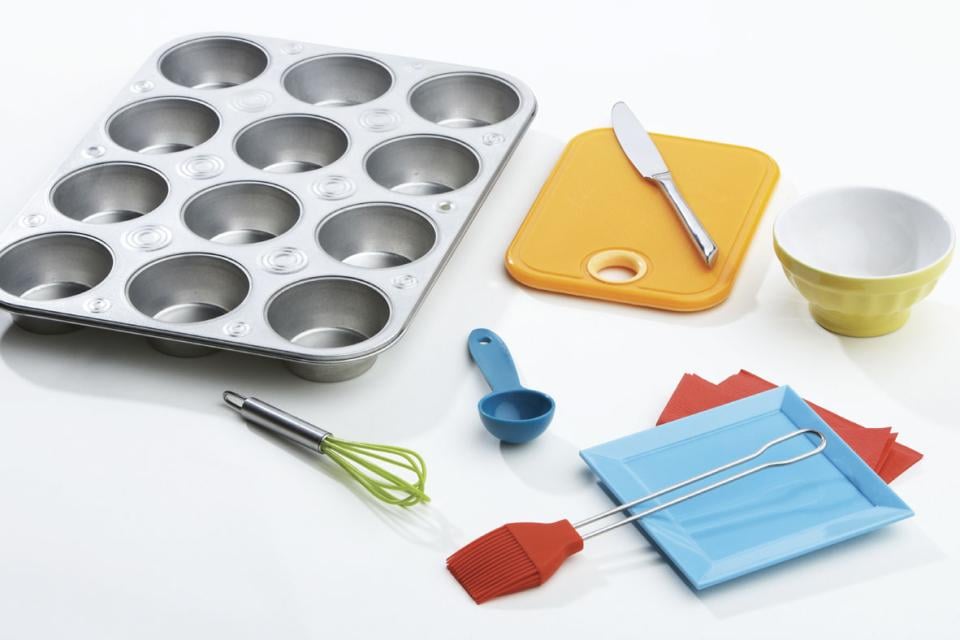 As shown in the photo:
Utensils per child : 1 small bowl, 1 small plate (to eat off of), 1 cutting board, 1 butter knife, 1 small whisk or 1 small fork.
Utensils per group : 1 muffin pan (12 cups), 15 ml (1 tbsp) measuring spoon, 1 pastry brush.
List of utensils for the adult : 1 pot, soap, 1 cutting board, 1 paring knife
1. Before the cooking activity (steps for the adult)
Preheat the oven to 180 ºC (350 ºF).
Wash the asparagus.
Blanch the asparagus in boiling water for 3 minutes. Plunge them in cold water and drain.
Wash the eggs' shell with soap and water.
Cut the cheese.
Put the butter or margarine in a small dish.
Put salt and pepper into separate bowls.
Pour the milk into a liquid measuring cup.
2. Handing out ingredients and cooking utensils
Give each child their ingredients and cooking utensils.
Put the shared cooking utensils in the centre of the table.
3. 10 kids' steps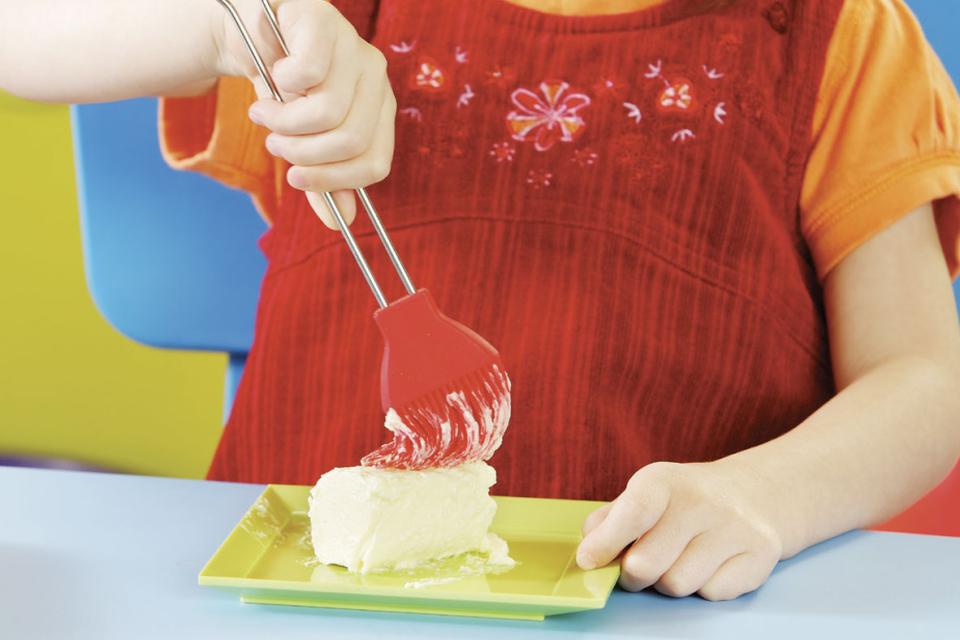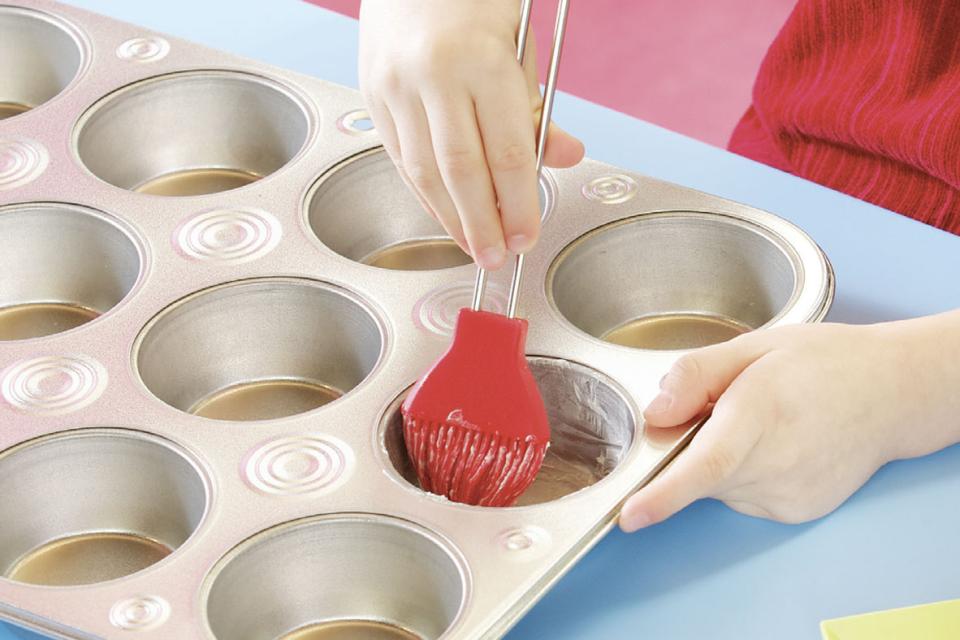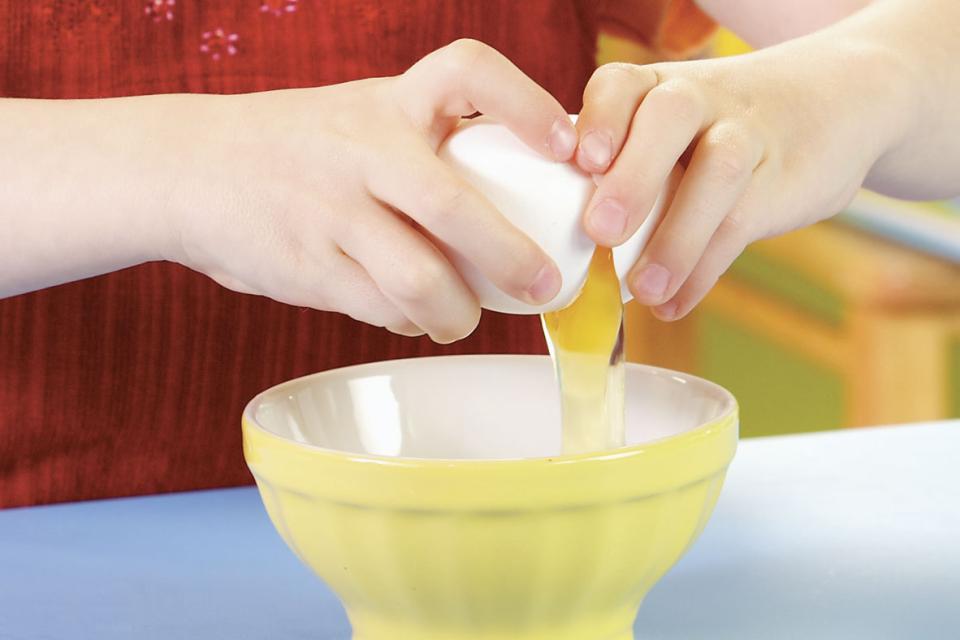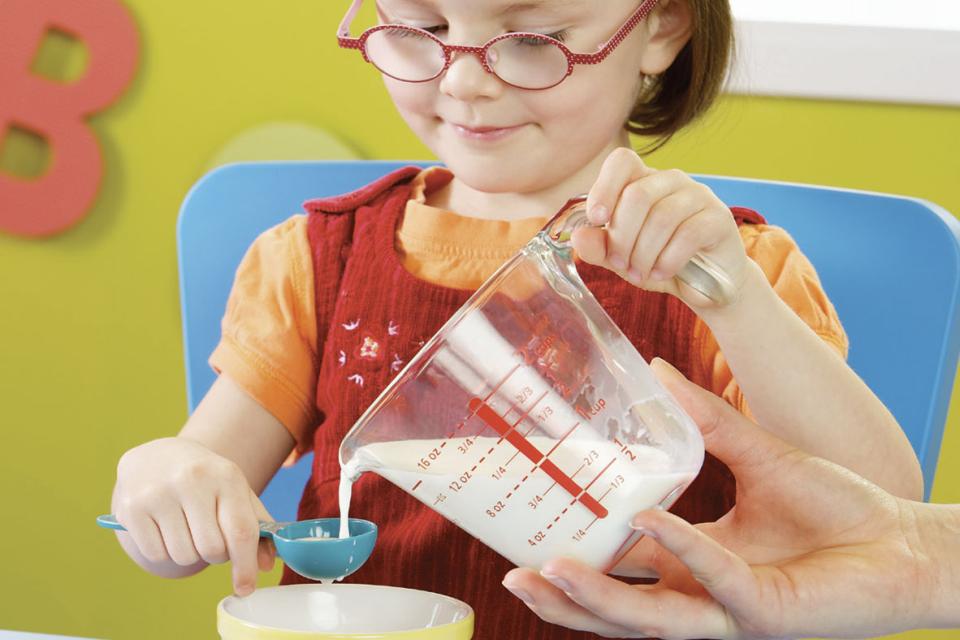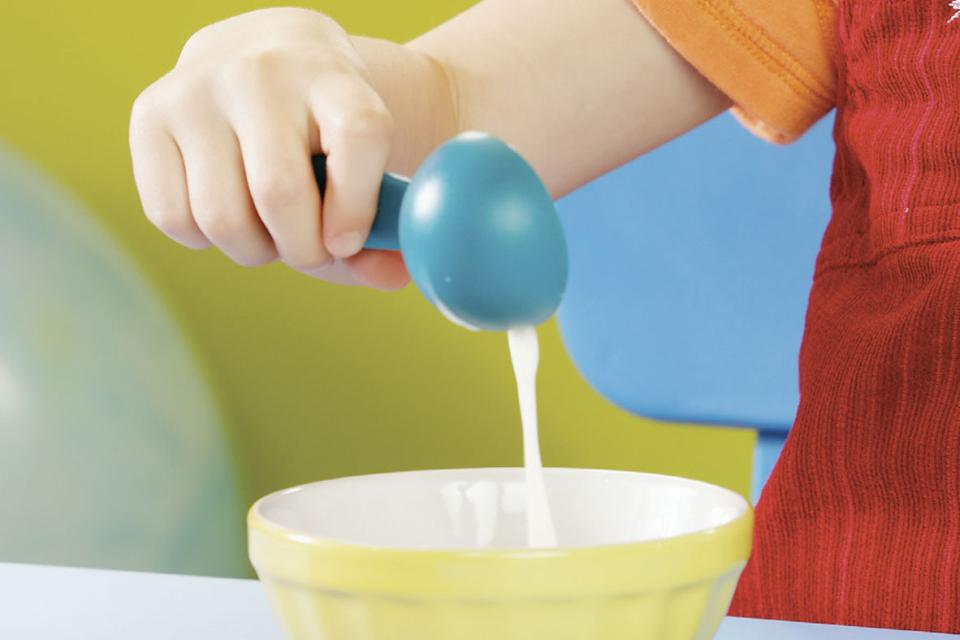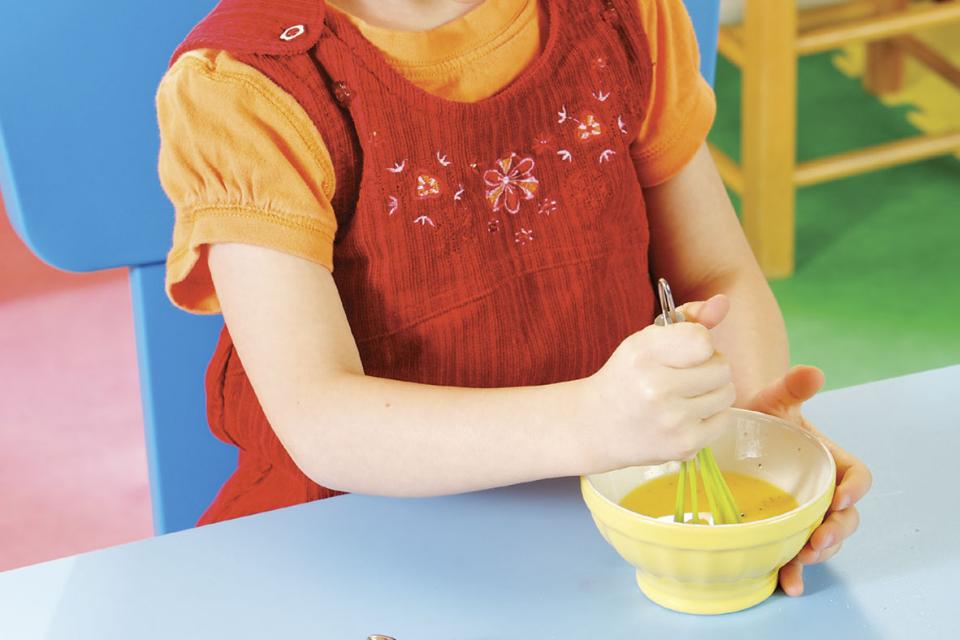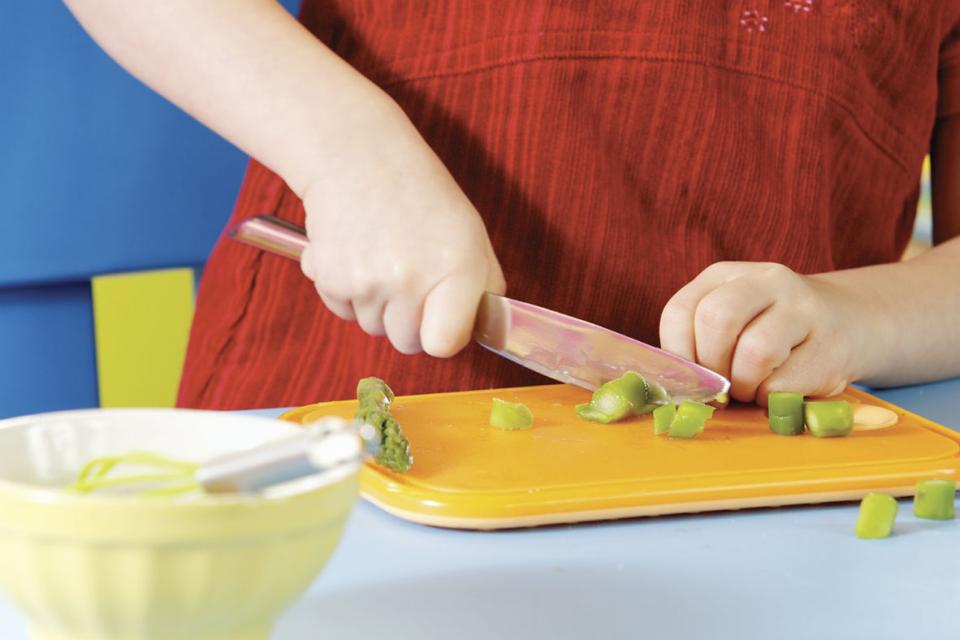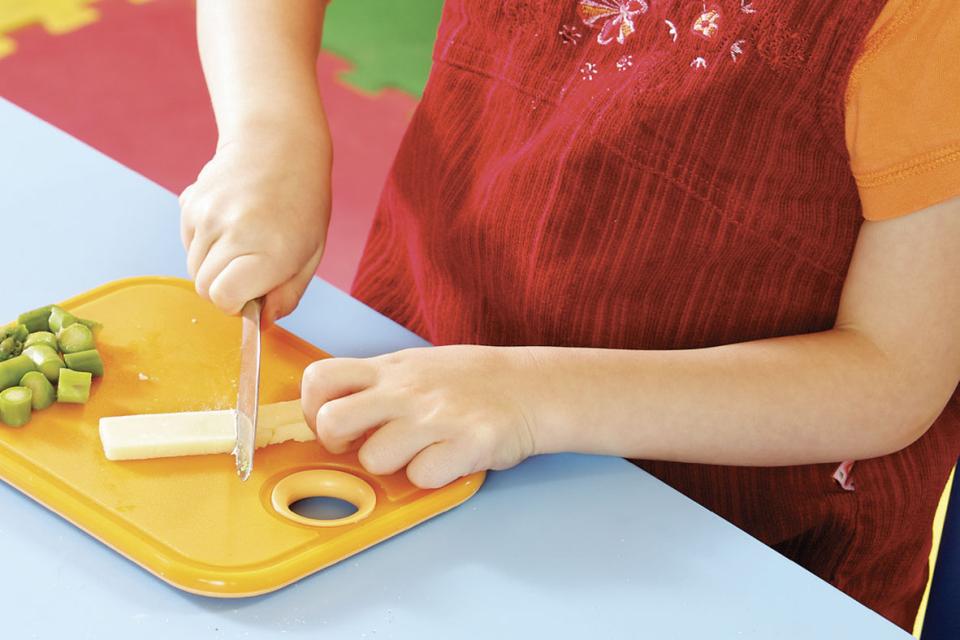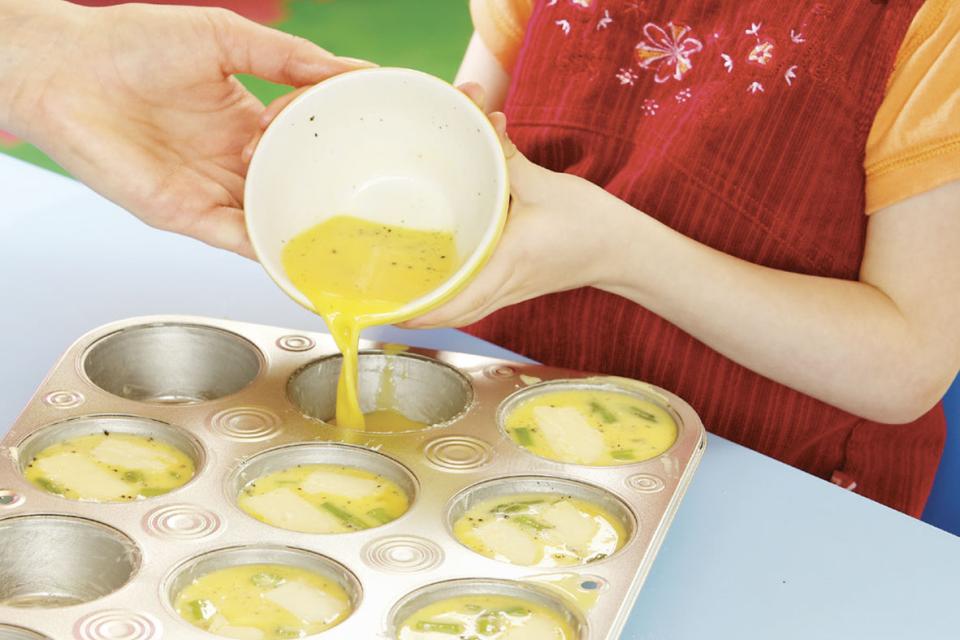 4. Baking
Cook the frittatas for 15 minutes or until their internal temperature reaches 68ºC (154ºF).
Allow to cool and serve to the children.
Suggested variation from our team!
The egg can be replaced with 45 ml (3 tbsp) of a pasteurized liquid egg product.