Boo! It's Halloween!
Here's a craft activity for making Halloween decorations. With the children, you can decorate the classroom or a pumpkin. This activity is designed for all groups, from preschool to Cycle 3.
(French only)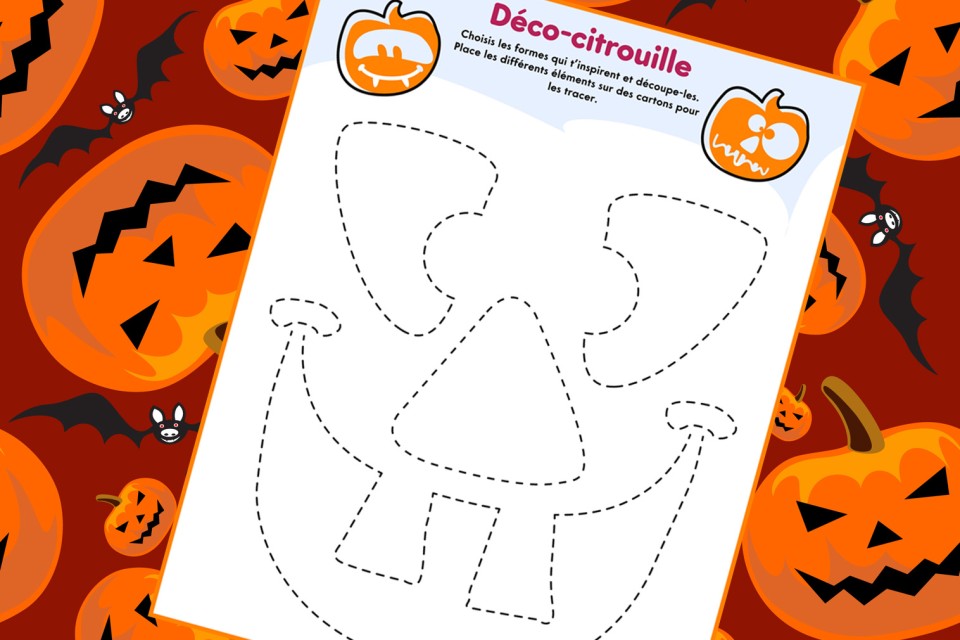 Pumpkin decorations: Halloween craft activity
Print out a variety of shapes for the children to cut out. The shapes can then be glued, traced or used as a stencil on cardboard or a pumpkin. The children will have fun making scary or silly Halloween decorations!
You can also give the children other items to add to their decorations.
This craft activity is guaranteed fun for the young and the young at heart alike, and will fit well in your special Halloween activity series.
♦ Did you know that carving a pumpkin contributes to food waste? As soon as the pumpkin is carved and exposed to the air, its flesh can no longer be eaten. This activity is therefore a good way to make Halloween decorations without wasting a pumpkin.
If you choose to decorate a pumpkin without carving it, the children can take it home! Win-win! Do a fun activity at school, then encourage the children to a family activity at home where they cook a pumpkin with their parents.
Related materials
Ready to dig deeper? Help children explore and learn with these exciting and interactive materials.