Highlights
Why is lunchtime a key moment for kids?
How much should you give them?
Discover nutritious hot and cold meal ideas
Lunchtime matters!
Lunchtime at school is a time to take a break, have fun with friends and refuel. Help create a pleasant environment for the children to eat in and help families pack nutritious lunches to "set the table" for better learning!
What should children eat for lunch? 
In communications home, encourage families to include a variety of foods in children's lunches, such as vegetables, fruits, dairy products, grain products, legumes, eggs, tofu and meat.
What should they drink?
Children should drink milk or water with their lunch.
How should children eat?
So that the children can listen to their hunger and fullness signals, lunch should be eaten in a calm setting with a pleasant atmosphere. Children should also be given at least 15 to 20 minutes to eat.
Despite the constraints they face, child care services need to be creative and work with the school team to improve:
Scheduling of meal
Selection and adaptation of the spaces in which children eat
Mealtime atmosphere 
Meal examples
The Ministry of Education's nutrition policy does not make any recommendations about what to pack for lunches or snacks, but focuses instead on food supplied in the school environment (e.g., the cafeteria).  Overseeing lunch contents should not be the task of educators. By conducting nutrition education activities and providing healthy oversight of meal and snack times, educators can raise children's awareness about the importance of healthy eating. And if teachers also incorporate nutrition activities into their classrooms and the gym, the message will be even stronger!
---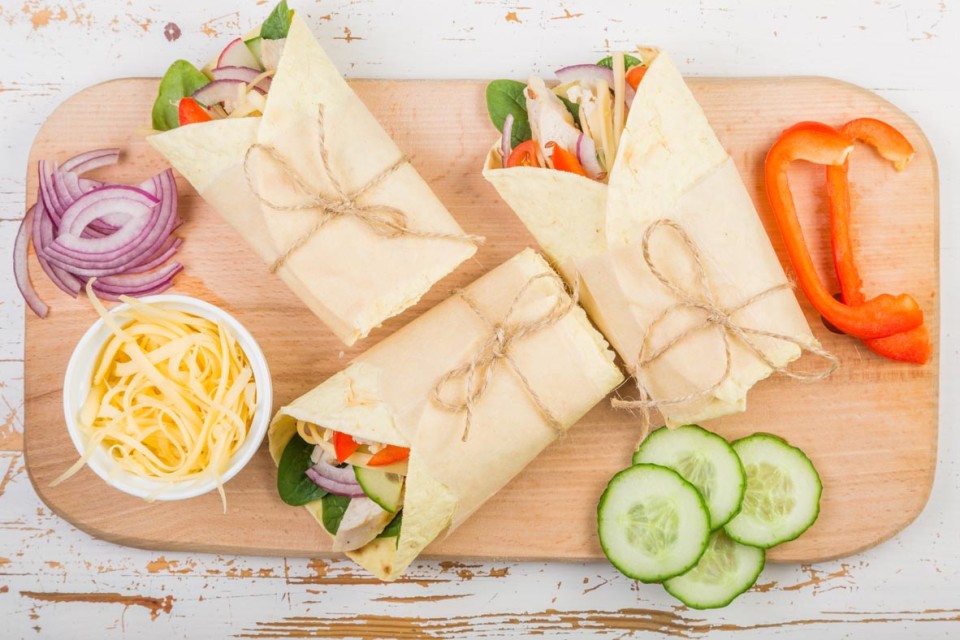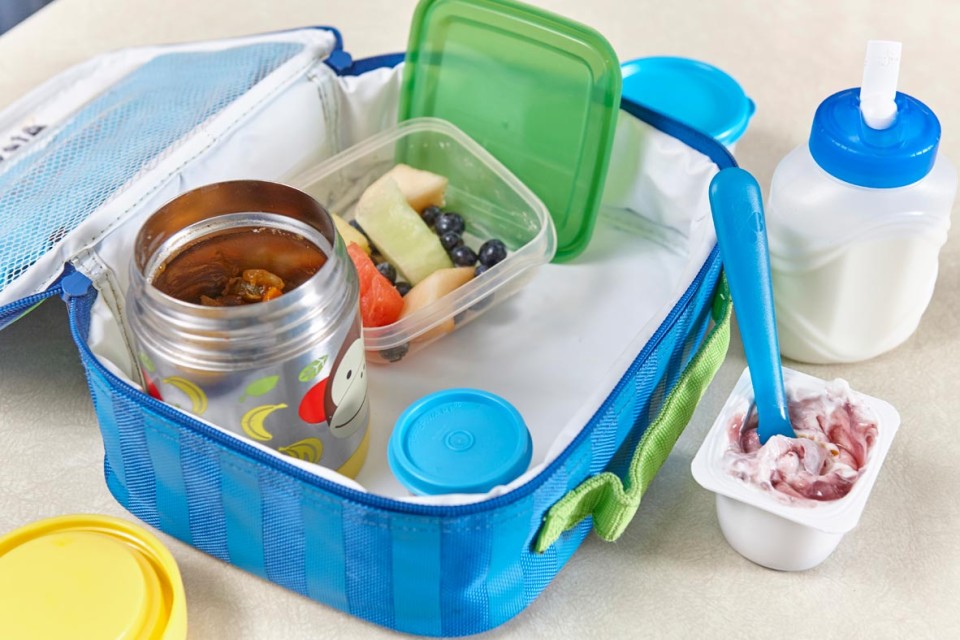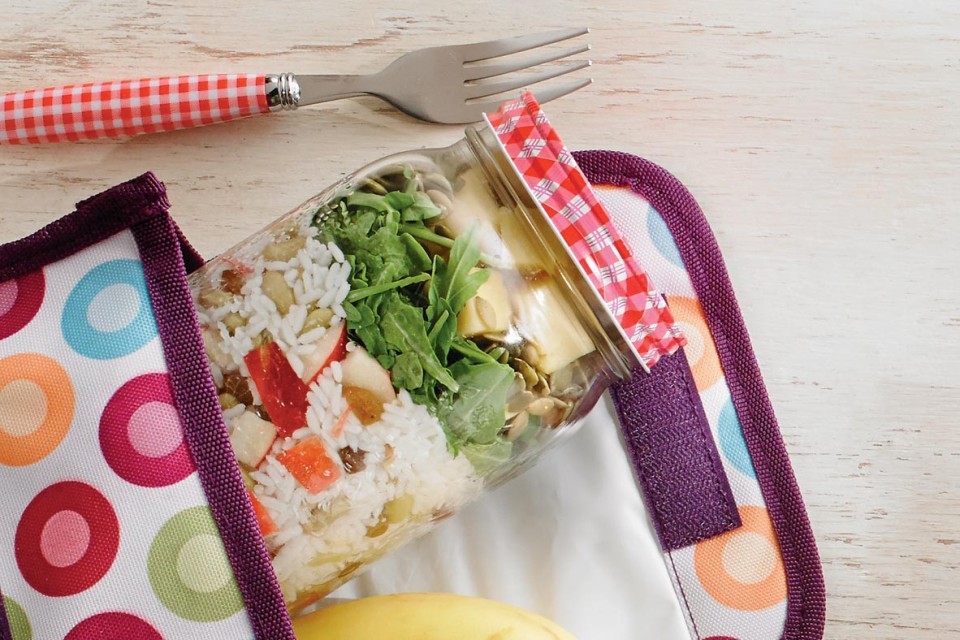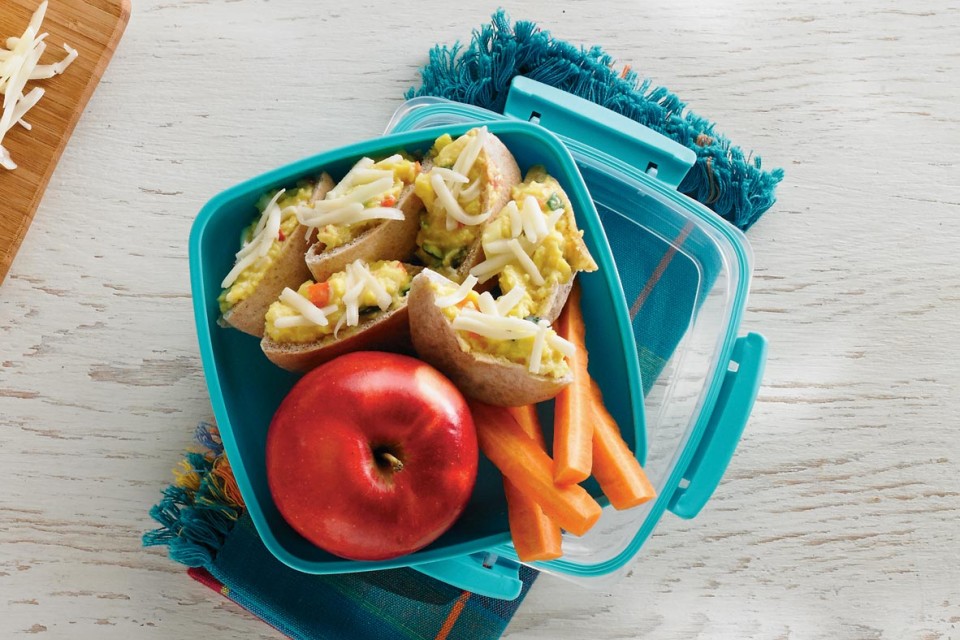 Cold ideas
Children love foods first and foremost for their taste and appearance. With that in mind, adults in charge of lunches should pack nutritious, appetizing and delicious foods! Here are a few ideas to share with children and their families:
Mix-and-match sandwiches
Whole-wheat tortilla + cooked chicken + lettuce and minced green onion + grated Cheddar cheese
Herb ciabatta + tofu or legume-based spread (e.g., hummus) + stir-fried onion and mushroom slices cooked the night before + slice of Swiss cheese
Whole-wheat sub bun + canned tuna + grated carrot and cucumber slices + plain yogurt
Sliced multigrain bread + mashed hard-boiled eggs + romaine lettuce, diced celery and minced green onion + Ricotta cheese and plain yogurt
You can add many more ingredients; for example, mashed avocado, herbs, salsa or baby spinach!
Salad ideas
Brown rice + red beans + corn kernels, diced tomato and minced green onion + crumbled Feta cheese
Bulgur + diced cooked chicken + fresh broccoli florets, diced red bell pepper, black olives and sliced red onion + grated Mozzarella cheese
Whole-wheat penne + hard-boiled egg + tomato wedges, canned artichoke hearts, diced orange bell pepper and chopped green onion + cubes of Gouda cheese
Quinoa or couscous + canned lentils + diced apple, raisins, chopped green beans and chopped celery + plain yogurt
There are many ways to jazz up your salad ; for example add pesto, salad dressing of your choice or lemon juice!
Hot ideas
Nothing could be easier than leftovers you can heat up in the microwave or keep hot in an insulated container. The possibilities are endless:
pasta
omelettes
soups
salmon or tuna loaf
tofu veggie stir-fry with rice
etc.
For more information about lunches, get a free copy of the brochure "A Practical and User-Friendly Guide: Breakfasts + Snacks + Lunches".
---