The lie detector game: A fun activity about cooking that is sure to spark your group's interest! This activity is designed for children in Cycle 3.
(French only)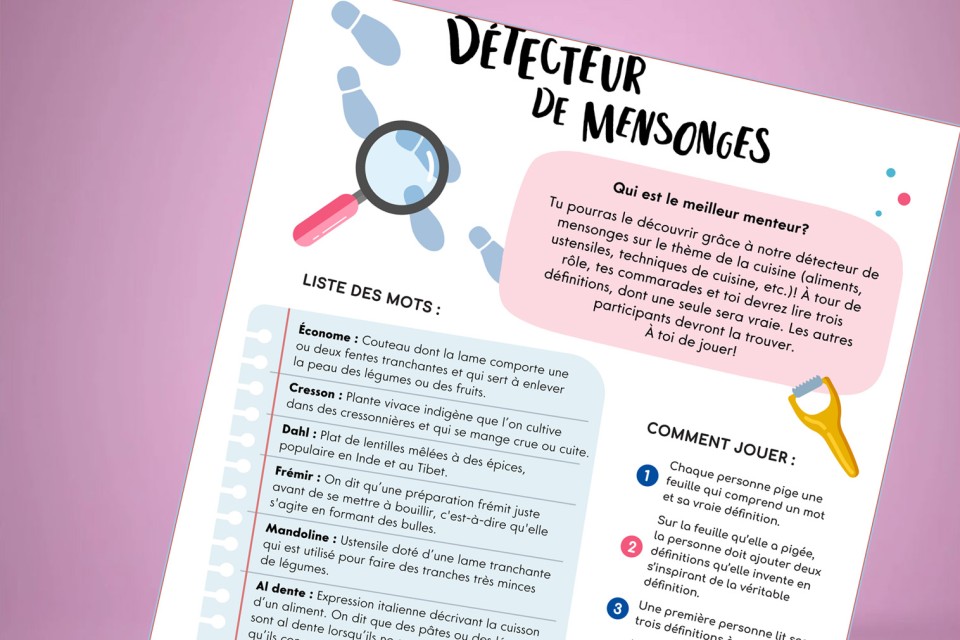 Play detective
All children love playing detective! In this activity, they must pick, out of three definitions, the one that's true. To do so, the children have to use their imagination to make up false, but realistic, definitions. This educational activity is hilariously fun!
The lie detector game works well with different themes. To add variety, change the list of words. Here are some ideas: strain, stuffing, steamer, tagine, arugula, shiitake, chayote, etc. Or pick a different theme: local foods, tropical fruit, cultural dishes, etc.
Are you a member of the school daycare staff? This activity is perfect for rainy days. It requires few supplies and can be played in both big and small groups.
Are you a teacher? The lie detector game is a teaching activity that targets the language area of development. It's a unique and interactive way to explore French  language skills.