Nutrients: vital to the human body
Check out our selection of free educational resources for elementary cycle 2 students. Each one meets several pedagogical objectives of the Québec Education Program. They're a great way to deepen your students' knowledge of the human body's physical needs, in particular the essential nutrients.
(French Only)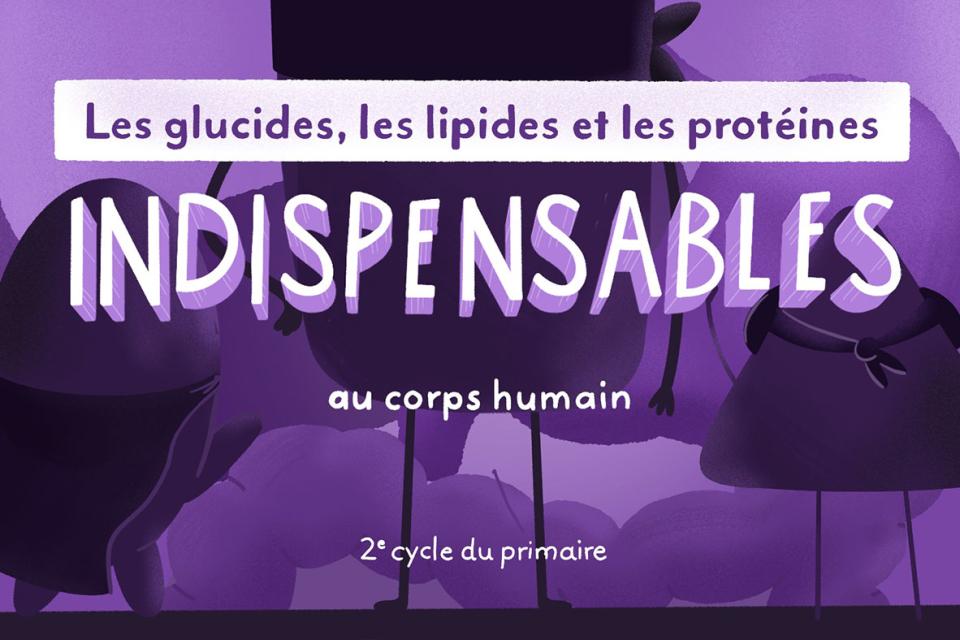 A companion guide for teachers
A companion guide has been designed to help you conduct the various activities. For each one, you will find:
The educational aim
The broad area of learning and features targeted
The subject areas and competencies required
The essential knowledges targeted
Educational video
The Carbohydrates, Fats and Proteins: Vital to the Human Body video introduces students to various nutrients, in particular carbohydrates, fats and proteins, as well as the role they play in the human body. This video, which lasts about two minutes, is sure to pique your class's curiosity in no time with its superhero theme!
Activities
The activities that go along with the video are an innovative way to consolidate the material covered!
Knowledge activation activity – Do you remember?
Riddles, escape-game style – Superheroes in jail! 
Creative project – Super-nutrients!
The proposed activities are turnkey thanks to the use of the Genially platform. In just one click, you can access fun and interactive content to use with your students. 
Genially - Cycle 2 Activities
All of the material was designed in collaboration with elementary cycle 2 teachers.