Yield : 1 tortilla per child
Toddlers will love this amazing recipe made with lentils!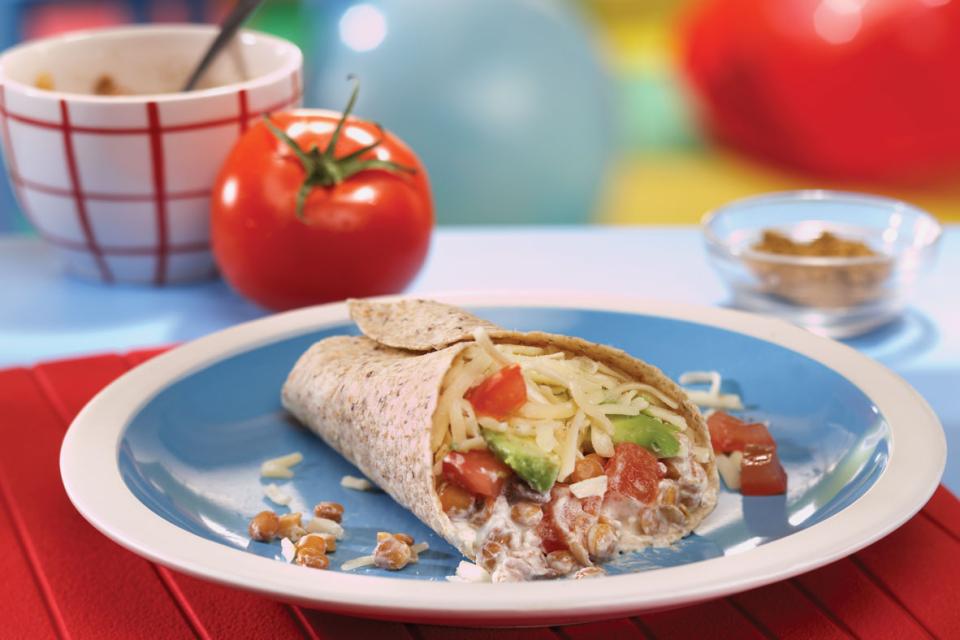 Kids can follow the photo-illustrated steps!
Have a mobile device (e.g., tablet or smartphone) or an interactive whiteboard? View the photos of the recipe steps with your group! That way the kids can follow each photo‑illustrated step to make their tortillas.
This recipe can also be downloaded. View the PDF version of this recipe and print it if you like. It also includes discussion topics and tips for getting younger children involved. (in French only)
Ingredients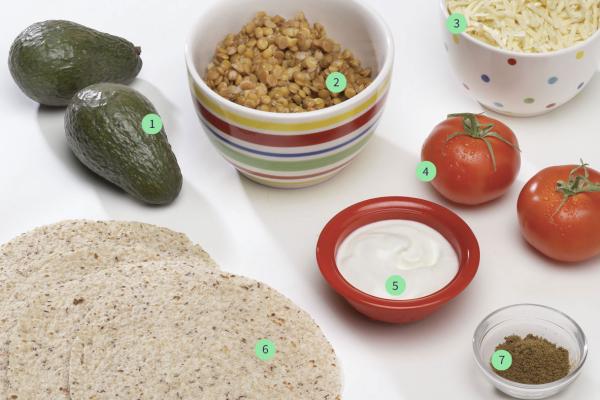 1

1 piece (1/8) of avocado

2

45 mL (3 tbsp) of canned lentils

3

60 mL (1/4 cup) grated cheese

4

1 piece (1/8) of tomato

5

10 mL (2 tsp) regular sour cream

6

1 small whole-wheat tortilla

7

Cumin, to taste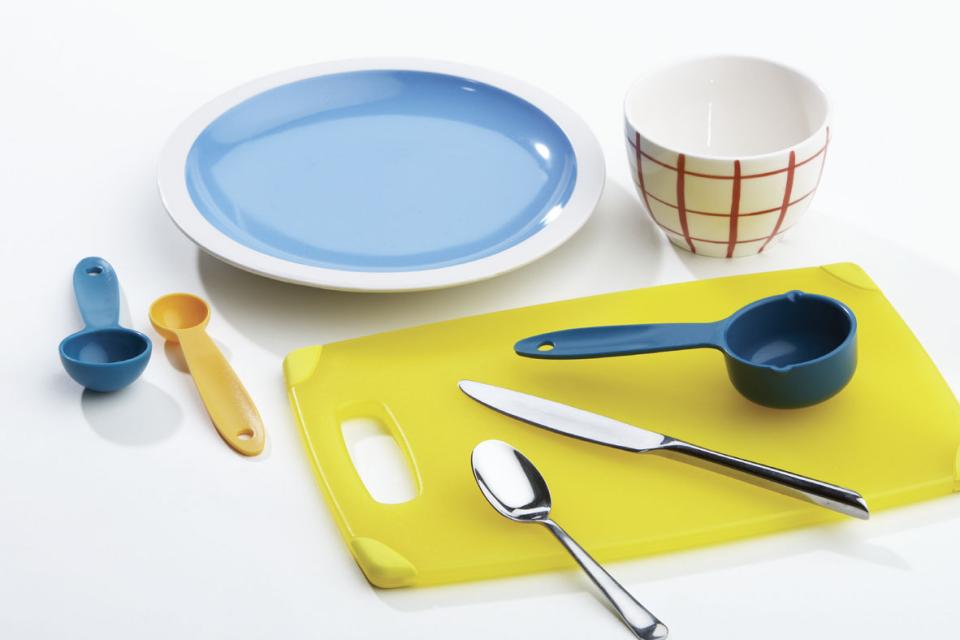 As shown in the photo:
Utensils per child : 1 small bowl, 1 small spoon, 1 butter knife, 1 cutting board, 1 large plate.
Utensils per group : 15 mL (1 tbsp) measuring spoon, 5mL (1 tsp) measuring spoon, 60 mL (1/4 cup) dry measuring cup, 3 small spoons.
List of utensils for the adult : 1 paring knife, 1 cutting bord, 1 can opener.
1. Before the cooking activity (steps for the adult)
Open the can of lentils. Rinse, drain and then put them into a bowl.
Wash the tomato and avocado.
Cut the tomato into 8 pieces.
Put the sour cream, grated cheese and cumin into separate bowls.
2. Handing out ingredients and cooking utensils
Give each child their ingredients and cooking utensils.
Put the shared cooking utensils in the centre of the table.
3. In front of the children 
Peel and pit the avocado, then cut it into 8 sections.
4. 10 kids' steps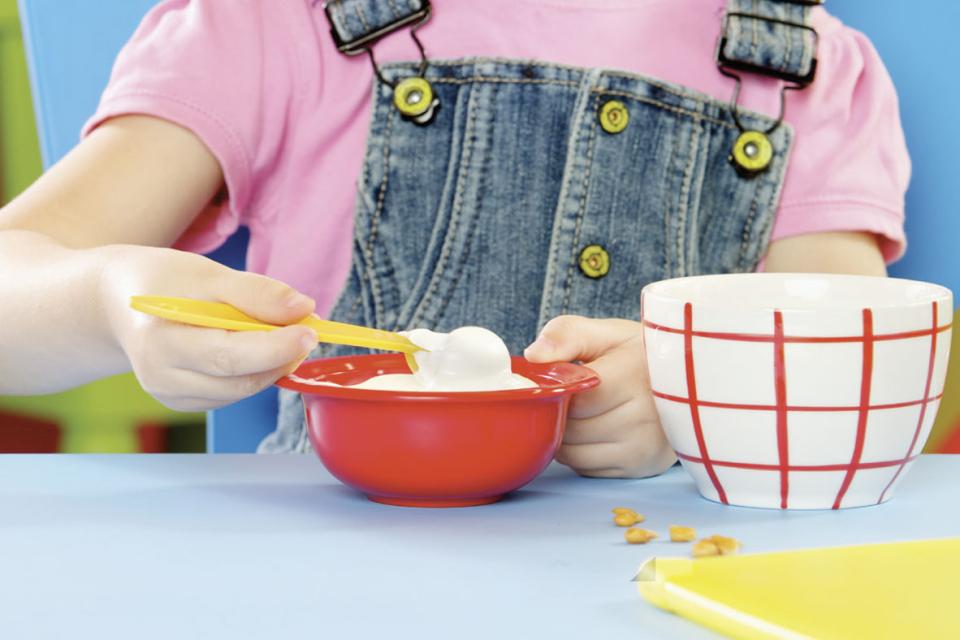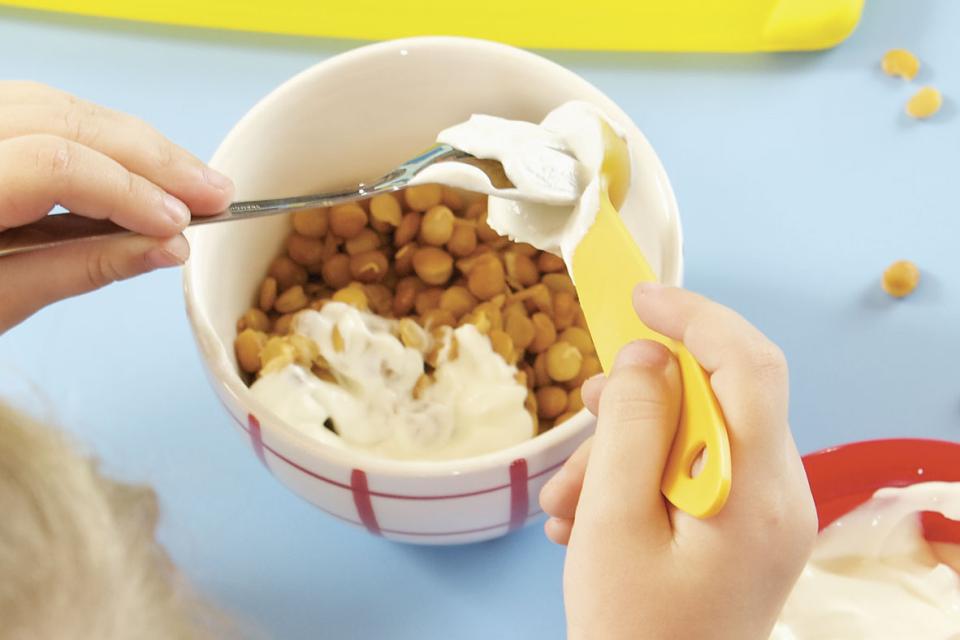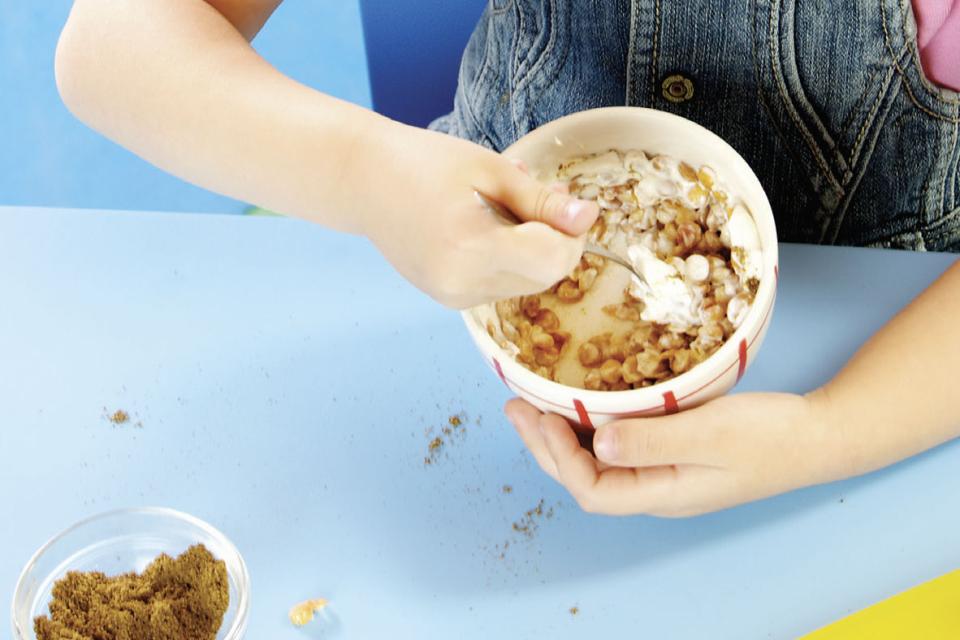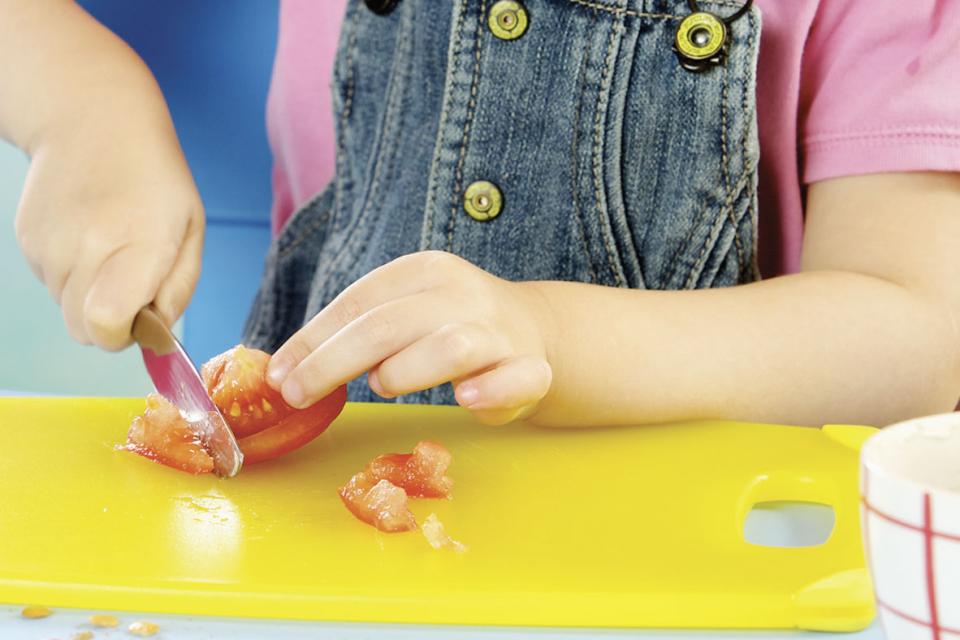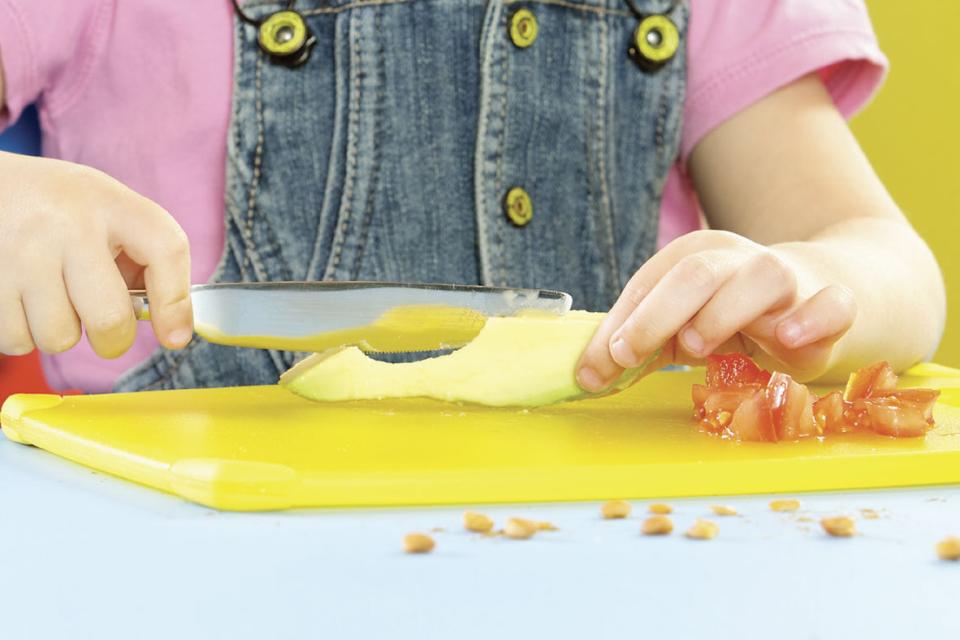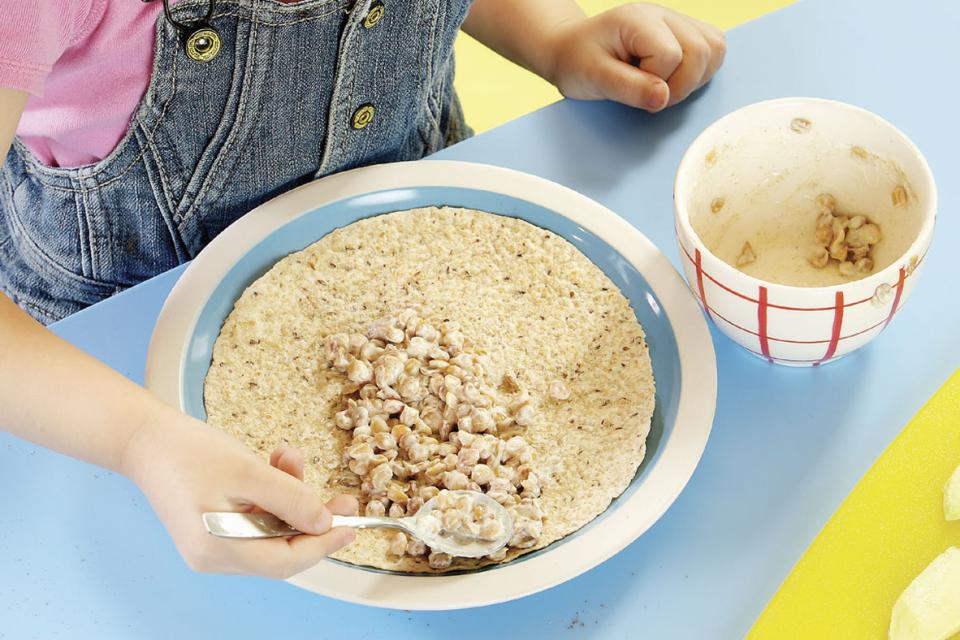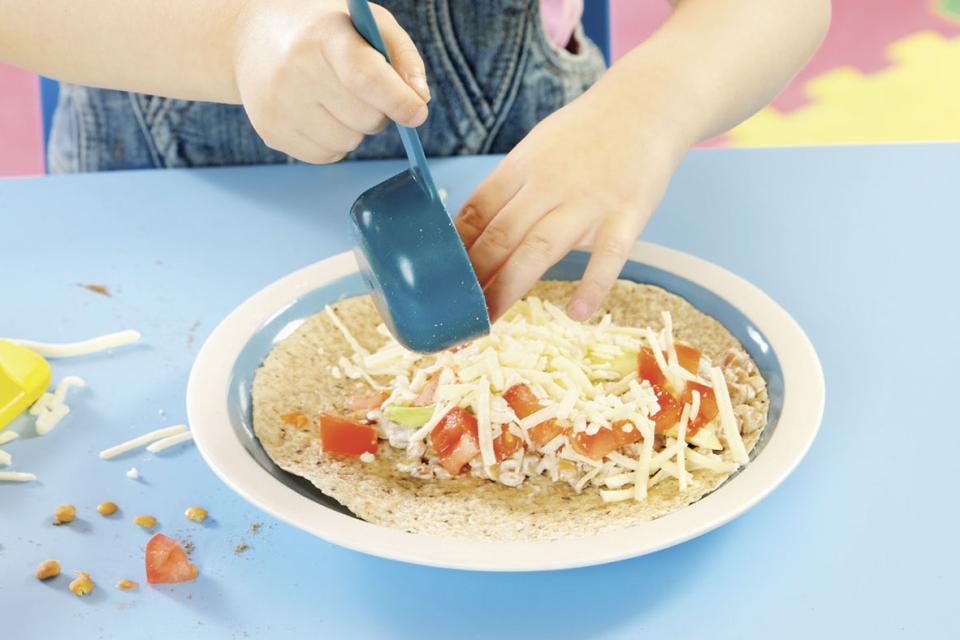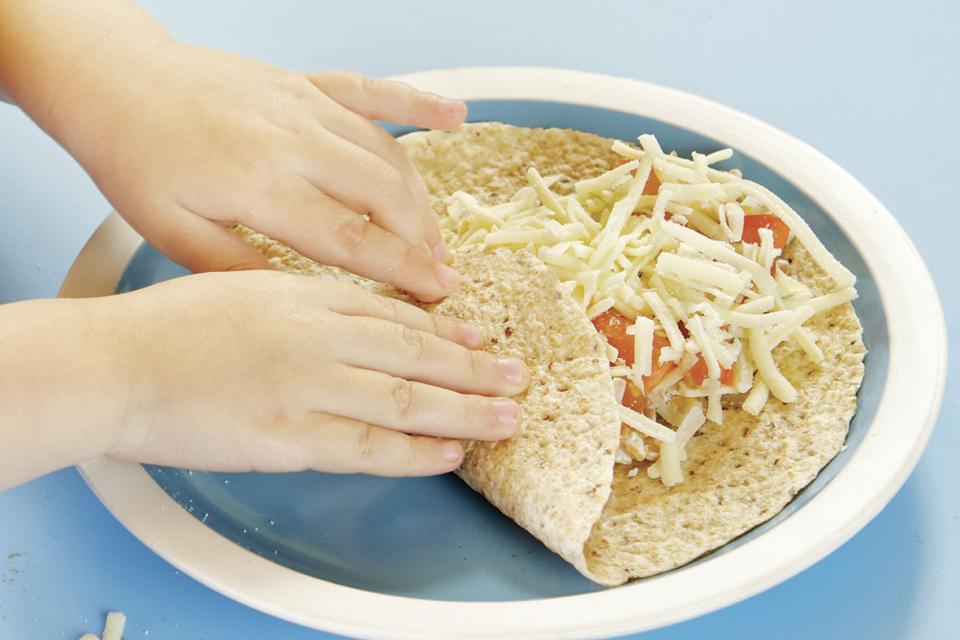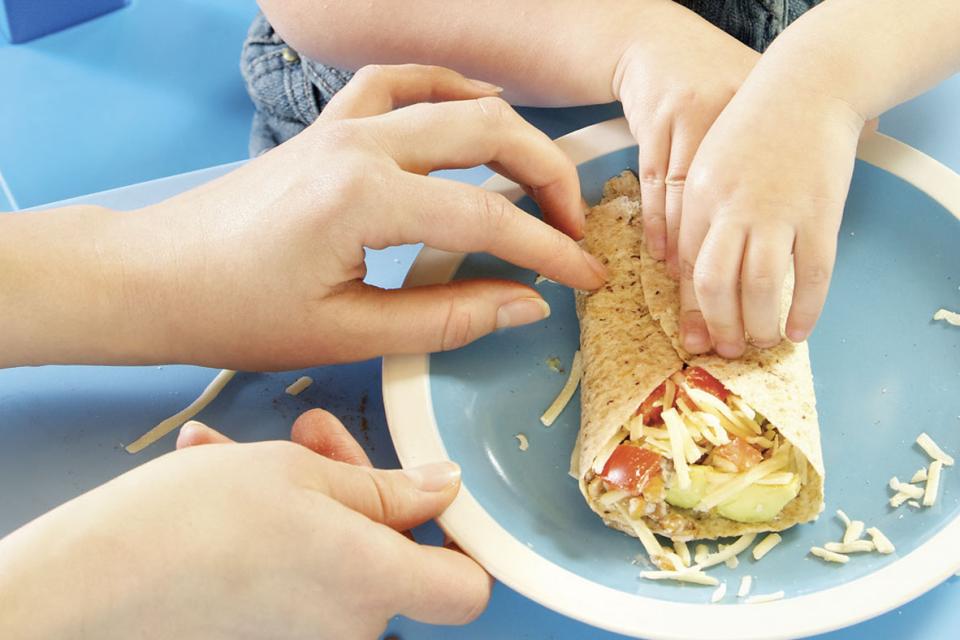 Suggested variations from our team!
Replace the lentils with cooked chicken and the pieces of tomato with lettuce leaf. A great way to reinvent the tortilla!