Online educational games to get students moving at school
Discover our innovative interactive whiteboard (IWB) quizzes designed to get students moving. These free activities were specifically designed for elementary school settings. Curious to learn more?
(French only)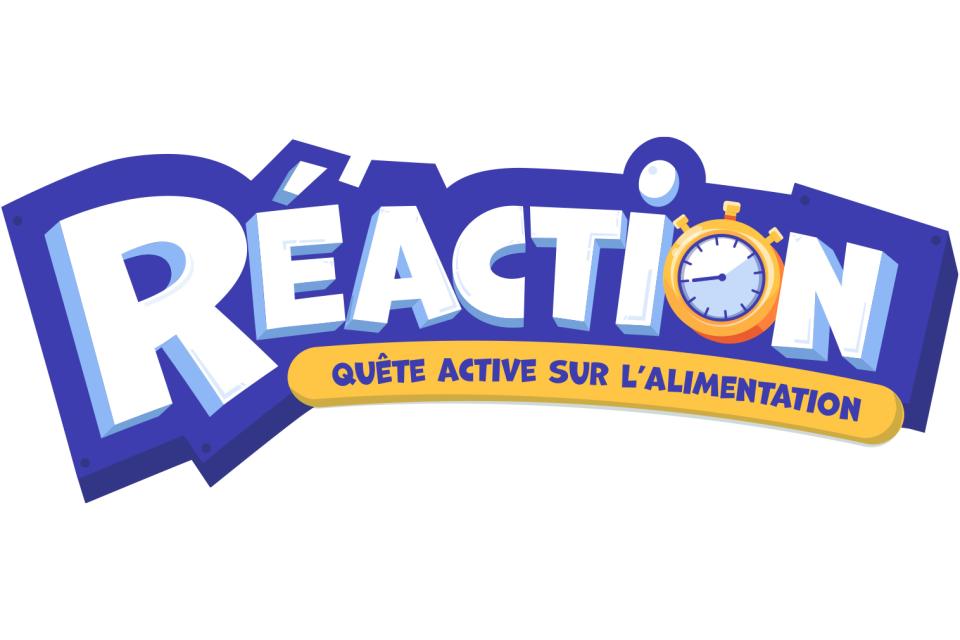 Réaction : The online educational game children will love!
Réaction : quête active sur l'alimentation is the perfect activity for children to have fun learning while stretching their legs. As they travel through an imaginary world, children answer questions about healthy eating by reproducing the movements suggested by the characters. Throughout the journey, multiple surprises will keep them interested:
Special characters
Silly accessories for the characters to win
Medals
And so much more! 
Specifically designed for elementary school settings, Réaction has been tested by teachers. Each grade level have its own version tailored to the students' age. Where foods come from, Canada's Food Guide, hunger and fullness signals, hydrating foods and beverages, and snacks are some of the topics to be discussed. (French only)
How to play
It's easy! The game is a YouTube video. Simply click on the Play button in the middle of the screen and follow the instructions. For the best experience, put the video in full-screen mode. You can pause the game at any time. Remember to jot down the time elapsed since the start of the video so you can easily resume the game whenever you like.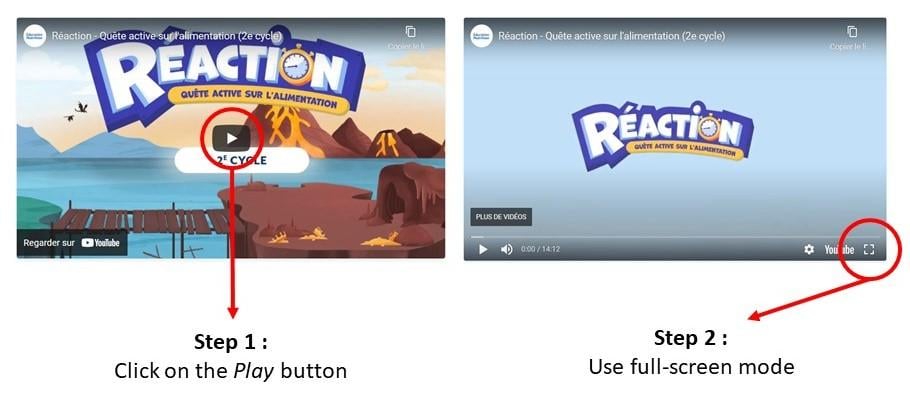 Did we pique your curiosity? Play it today with your group. On your marks, get set—React! 
You don't have access to computer equipment?
Make your own quiz with the Réaction questions!
Download the Questions & Answers below (French only).
This project was developed in collaboration with the Réseau du sport étudiant du Québec for the Québec–Chaudière-Appalaches region (RSEQ-QCA).