Rainbow Fruit Cup with Maple Clouds
This original recipe in French is a feast of blueberries, strawberries, kiwis and peaches—perfect for a mouth-watering cooking class!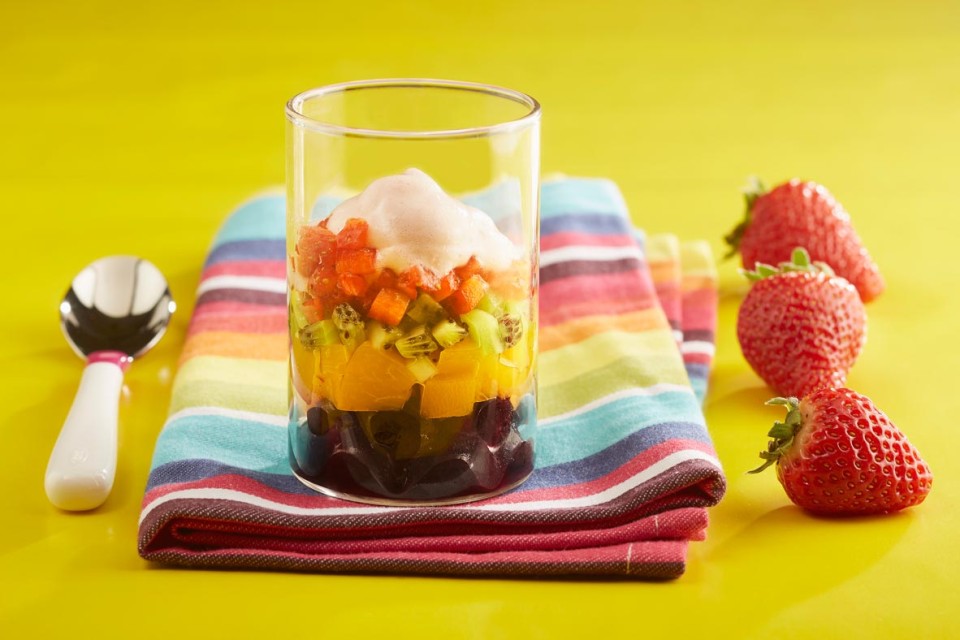 This resource is currently only available in French.
At snack time or to go with a sandwich, this recipe is sure to please young and old alike!
The cooking class preparation document contains all the information you need, but here are a few things to keep in mind:
Each student prepares their own fruit salad cup and tops it with maple mousse.
The cost of the recipe was calculated for a group of 25 students, in 2018.
Did you know that a take-home version of this recipe is available? After the activity, you can hand it out to students so that they can make this recipe at home with their family!
Learning goals
Participate in preparing a simple recipe by slicing and layering soft fruit
Discover a recipe that uses fruit and evaporated milk
Observe how to prepare a milk and maple mousse
Learn where different foods, like blueberries, come from
Learn how evaporated milk is made
Educational aim
To ensure that students adopt a self-monitoring procedure concerning the development of good living habits.
Focus of development
Awareness of the impact of his/her choices on health and well-being: diet and hygiene.
Download this cooking activity

French
January, 2019
pdf (518.79 KB)
download

French
January, 2019
pdf (275.93 KB)
download
Here are some questions to kick off the activity with your students and spark their curiosity!
How do blueberries grow? How are they frozen?
Answer: Blueberries grow on small shrubs. They are abundant in Quebec. To freeze them, they are picked when they're ripe and then put in a very cold freezer. They freeze very quickly. Thanks to this deep freeze technique, blueberries, strawberries and raspberries from Quebec are often available year-round!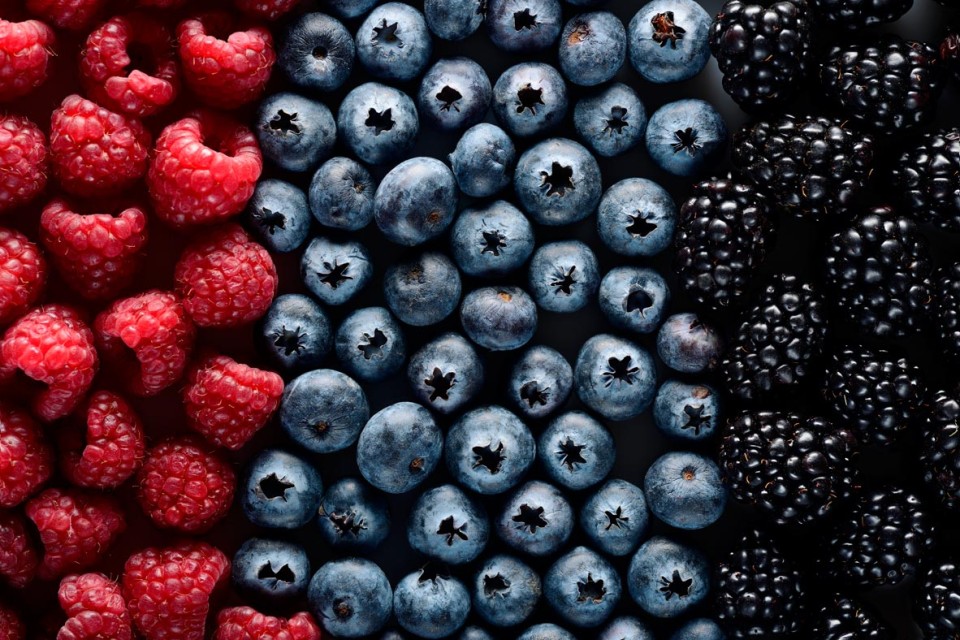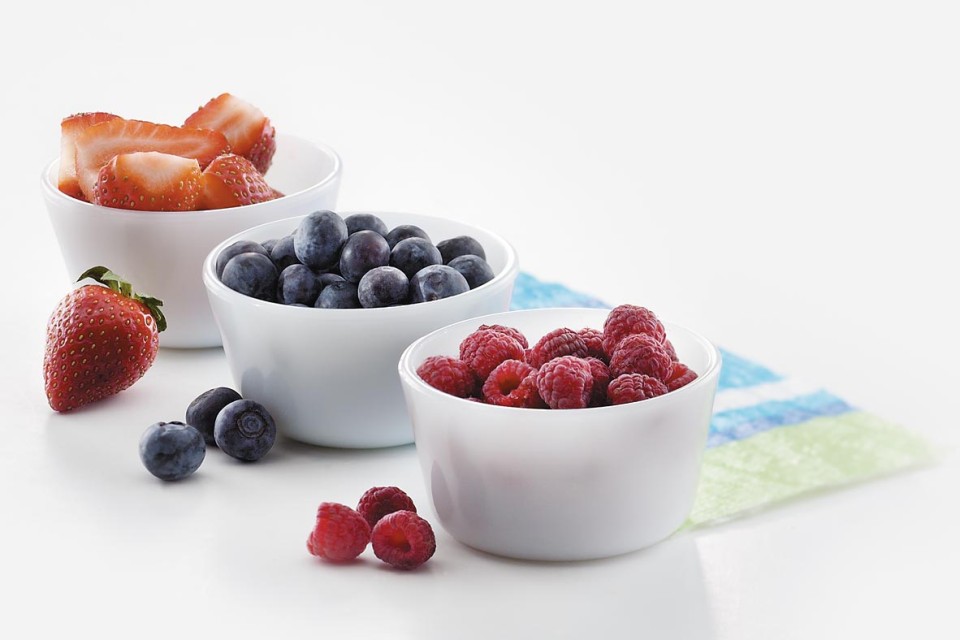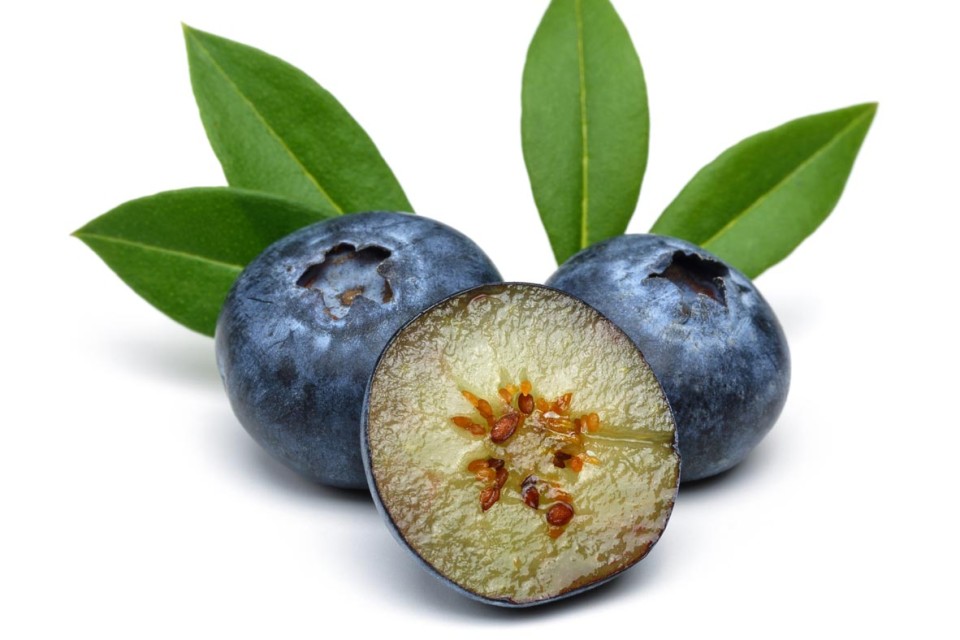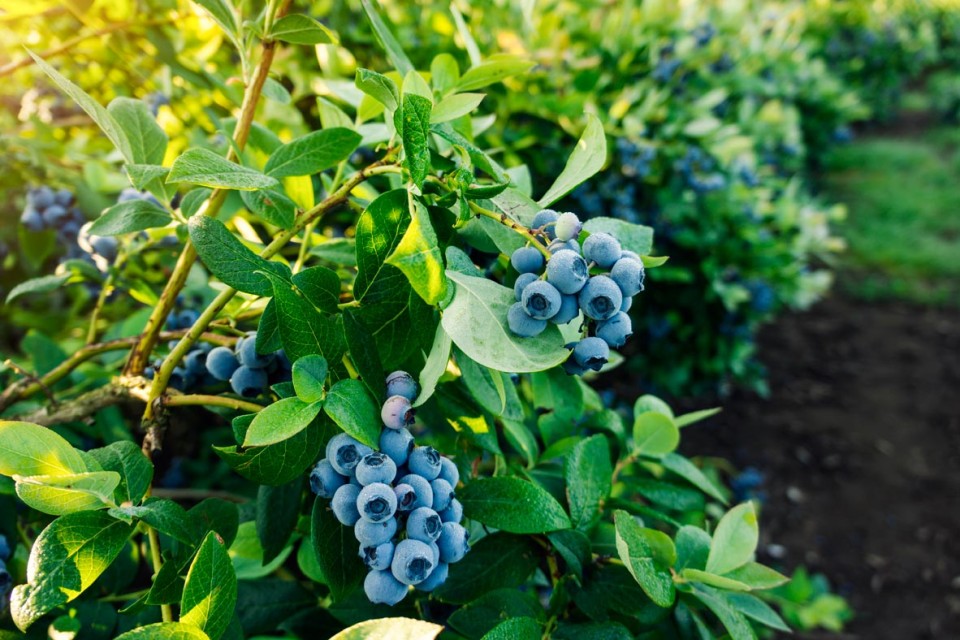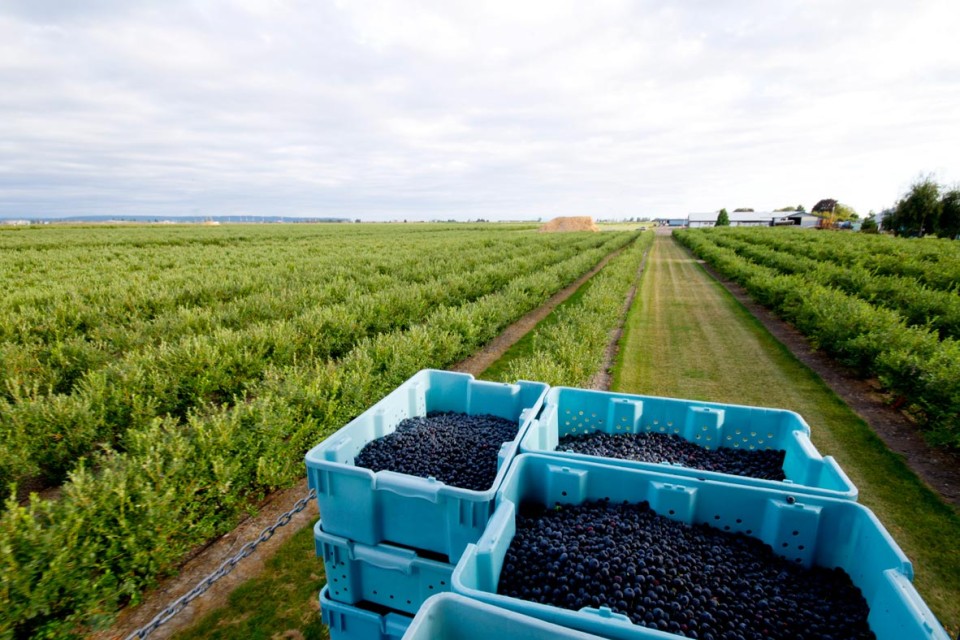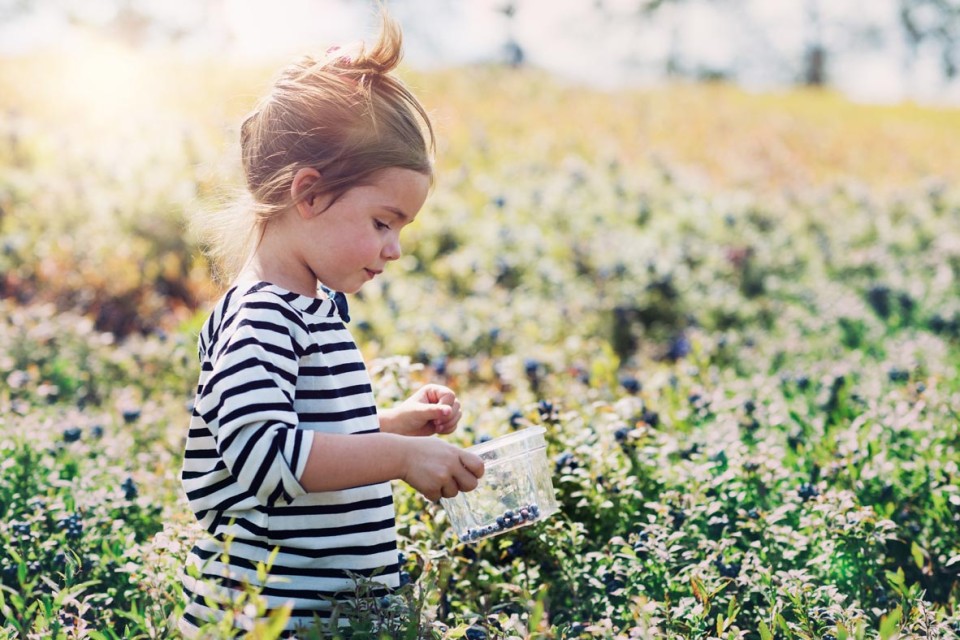 What is evaporated milk?
Answer: In fact, it would be more accurate to call it concentrated milk, because it is milk that has had 60% of its water taken out by evaporation. Whipping evaporated milk for a certain amount of time creates a lot of small air bubbles. The milk proteins coat these bubbles and protect them, and this allows a mousse to form.
OverView
How to Access
Downloadable
Our personal tips
Do some of your students start playing with the cooking class materials instead of listening to the instructions? Instead of having the kids start at their workstations, gather the group around you for instructions and demonstrations. You'll be sure to capture their attention this way.
---
Afraid of letting little ones use knives? The tunnel technique will help keep their fingers safe! Have students form a tunnel with their index finger and thumb—the knife then goes inside that space, like a train into a tunnel! For softer foods, a butter knife can be used.
Cooking workshops in school, a winning idea!
90%
of Quebecers support cooking classes in schools
79%
of children would like to cook more often