With the children, discover food in a new way with these fun Search and Find games. All the activities are free and tailored to preschoolers.
(French Only)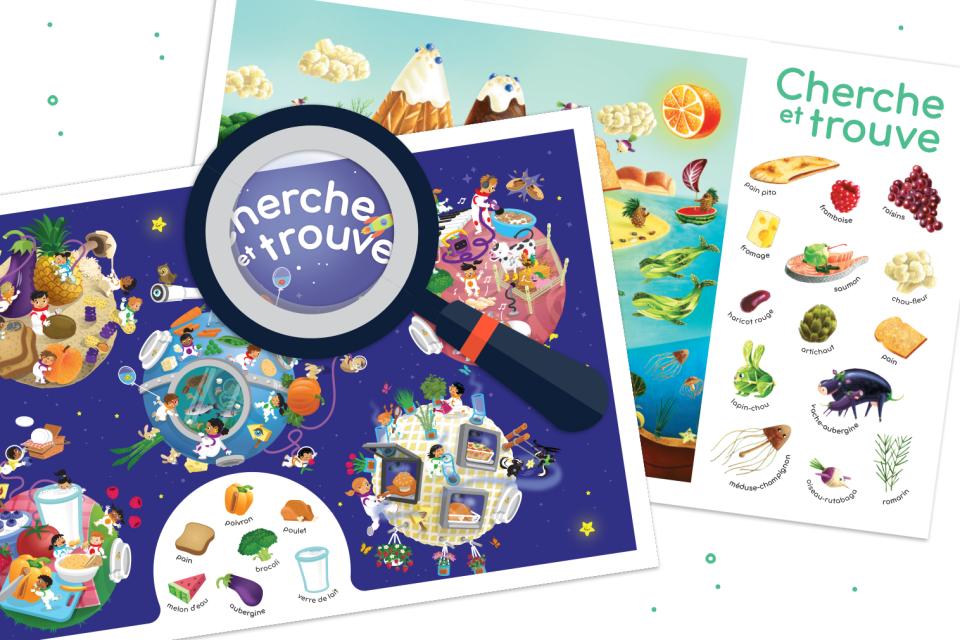 Search and find… foods!
Search and Find games are educational activities that help develop children's observation skills. Each Search and Find game takes place in an imaginary world focused on food. It's a fun way to talk about healthy eating with young children!
This quick activity is ideal for filling up any wait times, such as before serving a meal or during a cool-down period.
Print and laminate the Search and Find sheets. They make great place mats or posters to hang on the wall.