Series of educational activities
Through educational and imaginary play, these free activities cover a variety of topics related to healthy eating, including discovery, where foods come from, the 5 senses and careers.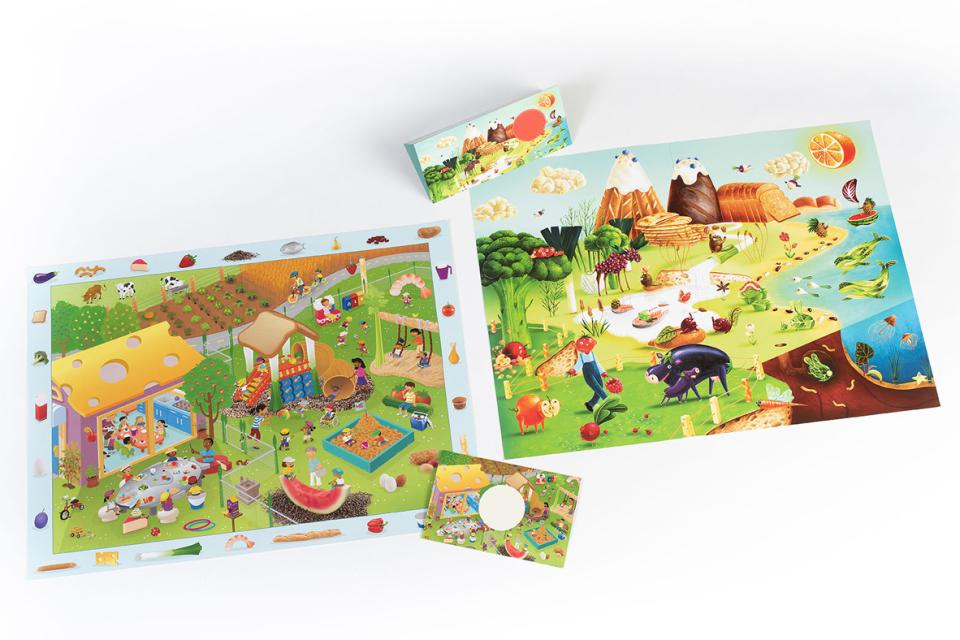 Free activities designed for children!
With the children, discover different foods through seven imaginary worlds. Your group will have amazing educational experiences through stories, nursery rhymes, cooking activities and more! 
The activities encourage children to explore, sing, move and cook, while touching on each area of development. They were specifically designed for early childcare centres, daycares, home childcare services, stop-over centres and preschool teachers.
Discover below the imaginary worlds that focus on different topics. 
We invite you to download the suggested activities and print the illustration that goes with them. What's more, pictures of foods and where they come from can be downloaded and printed for some of the activities.
The Wonder Woods
Discover foods and where they come from while getting ready for the Summer Festival feast!
Food Mission: Conquer the Galaxy of the 5 Senses
Different planets revolve in space, each associated with one of the 5 senses.
The Amazing World of Food
Discover a world where food forms characters, animals and landscapes!
Where Do the Foods I Eat Come From?
In this world, where foods come from is illustrated on flying plates!
Explore and Discover!
Discover an early childhood education centre made of food!
Where Does Food Come From?
These activities focus on careers: a cheesemaker, a baker, a chicken farmer, a fisher, a dairy farmer and a vegetable grower.
A Journey of Flavours
Follow the adventures of Samuel on his flavour journey, which goes from the fishing port to the farm and ends at the daycare centre.
Basketful of Discoveries
These activities feature the fun world of an early childhood educational service in the shape of a basket that hides a variety of nutritious and delicious foods.
OverView
Aligned with
Gazelle et Potiron framework