Try something new with this cooking class in French: a strawberry wrap that can be served for breakfast, snack-time or dessert.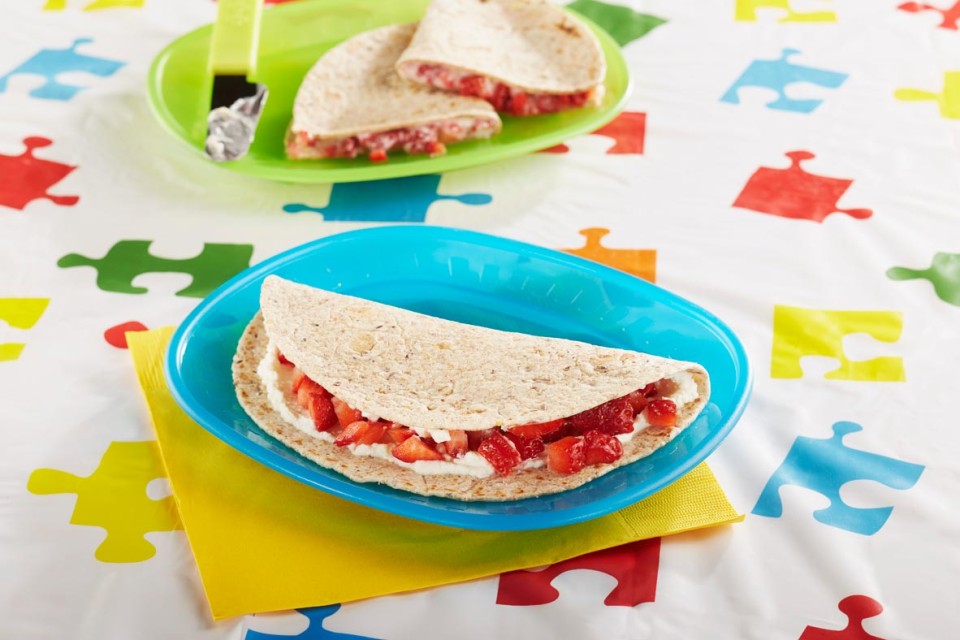 This resource is currently only available in French.
First thing in the morning or alongside a lunchtime sandwich, this recipe is sure to please young and old alike!
The cooking class preparation document contains all the information you need, but here are a few things to keep in mind:
Each student prepares their own serving of one strawberry wrap.
The cost of the recipe is was calculated for a group of 25 students, in 2018.
Did you know that a take-home version of this recipe is available? After the activity, you can hand it out to students so that they can make this recipe at home with their family!
Learning goals
Participate in preparing a simple recipe using measuring spoons and appropriate food handling steps
Discover a recipe that uses strawberries and ricotta
Discover lesser-known foods, like ricotta
Learn the basics of reading the ingredient list on food labels
Learn where common foods, like strawberries, come from
Educational aim
To ensure that students adopt a self-monitoring procedure concerning the development of good living habits.
Focus of development
Awareness of the impact of his/her choices on health and well-being: diet and hygiene.
Download this cooking activity

French
February, 2019
pdf (330.39 KB)
download

French
February, 2019
pdf (319.94 KB)
download
Here are some questions to kick off the activity with your students and spark their curiosity!
How do strawberries grow?
Answer: They grow on low-to-the-ground plants. Quebec produces a lot of strawberries, especially in June and July.
Have you ever picked strawberries? Was it easy? Hard? Fun? What did you like best about it?
What is ricotta?
Answer: Ricotta a fresh cheese with a mild flavour. It is sometimes confused with cottage cheese, but ricotta is grainier and has a denser texture.
What is the main ingredient in tortillas?
Answer: To find out, all you have to do is look at the first thing in the ingredient list that's on the package.  That's what there is the most of in that food. For tortillas, it's flour!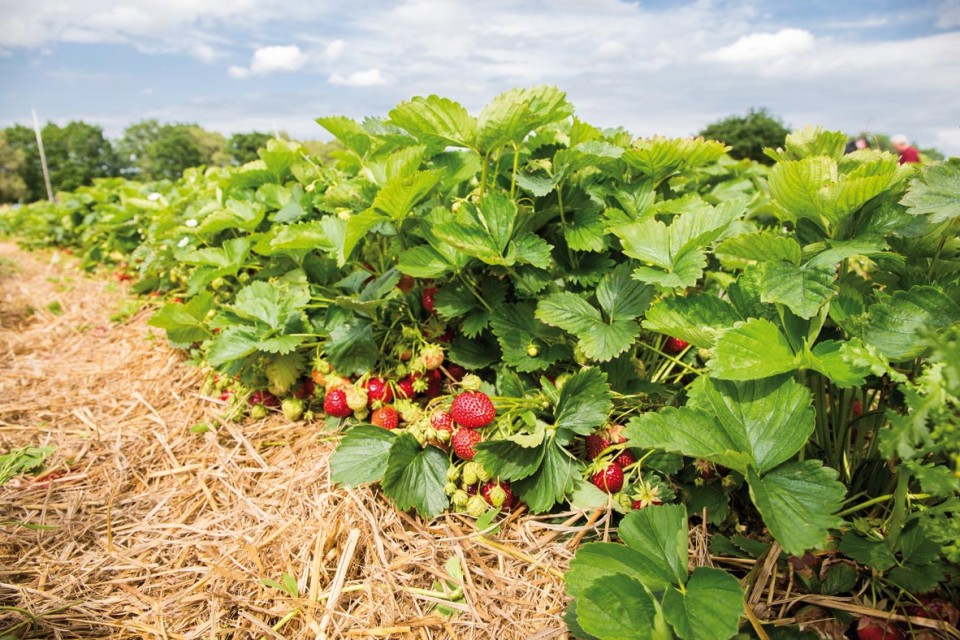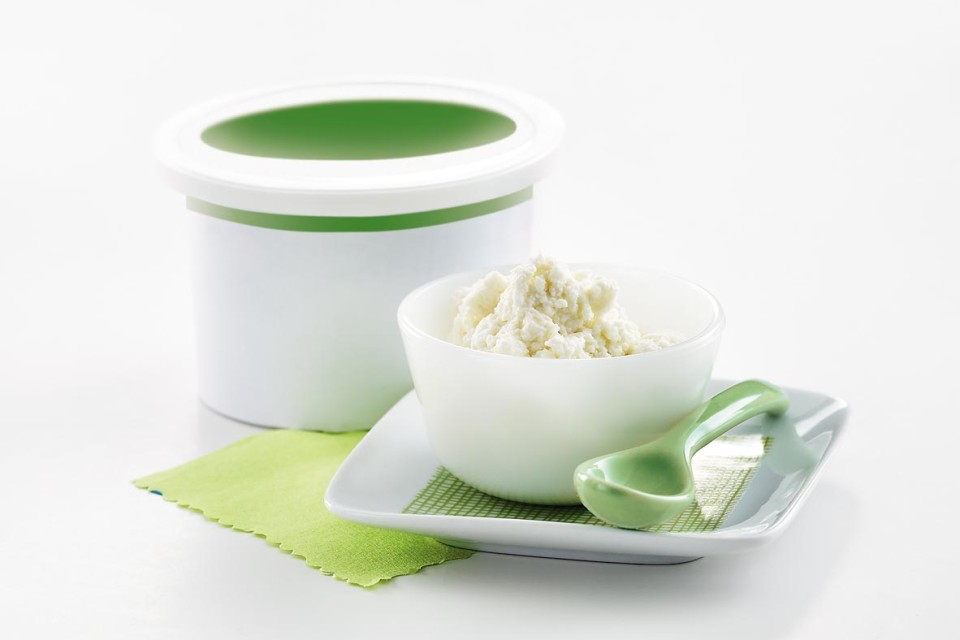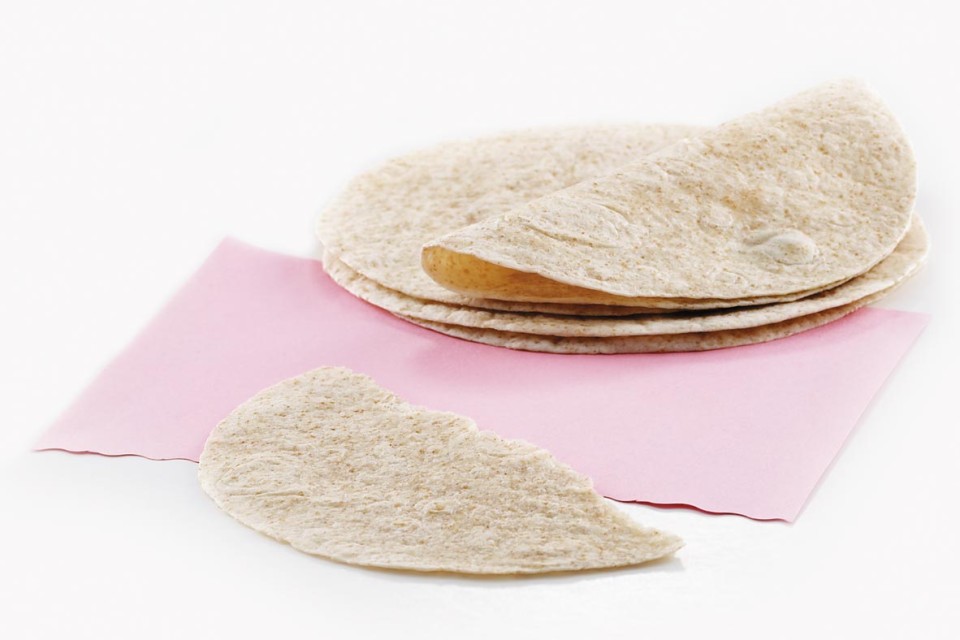 OverView
How to Access
Downloadable
Our personal tips
Kids can be reluctant to try new ingredients, but the more they know about them, the more likely they are to give them a chance. That's why introducing the ingredients is such an important step during cooking classes.
---
Mountain or valley? Teach kids to make a level cup or spoonful with a knife: 1) fill the measuring cup or spoon, 2) level it off so that the "mountain" becomes a "valley."
Cooking workshops in school, a winning idea!
90%
of Quebecers support cooking classes in schools
79%
of children would like to cook more often