Yield : 2 tomato boats per child
Tomato Boats filled with mango, cucumber and yogurt create a taste explosion when you bite into them!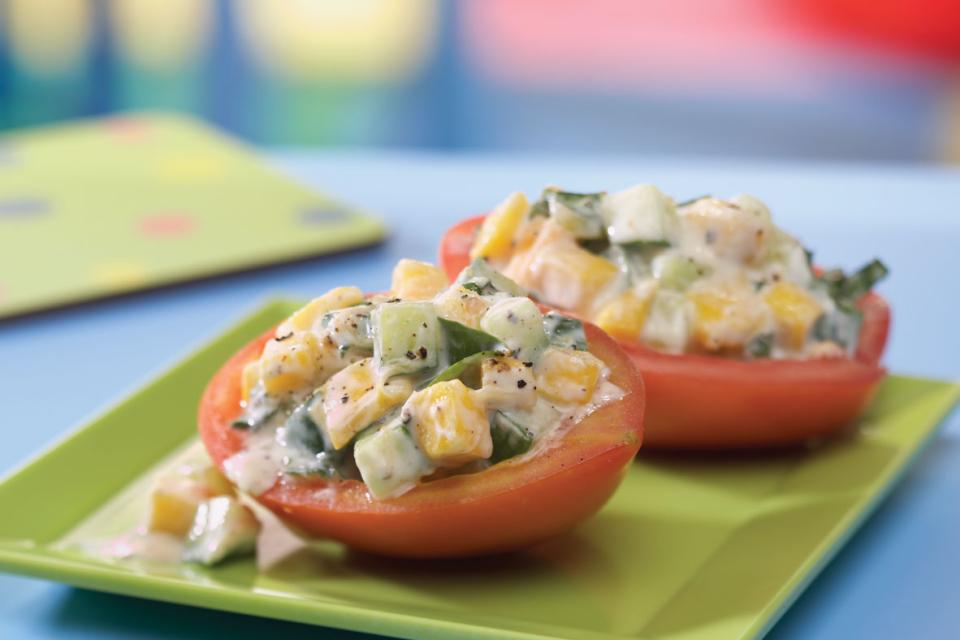 Follow the photos to make the recipe!
Have a mobile device (e.g., tablet or smartphone) or IWB? View the photos of the recipe steps with the kids! With a bit of help, they can make their Tomato Boats by following each photo‑illustrated step.
A PDF version is also available. Download and print this cooking activity as needed. You'll also find discussion topics and tips for getting younger children involved. (in French only)
Ingredients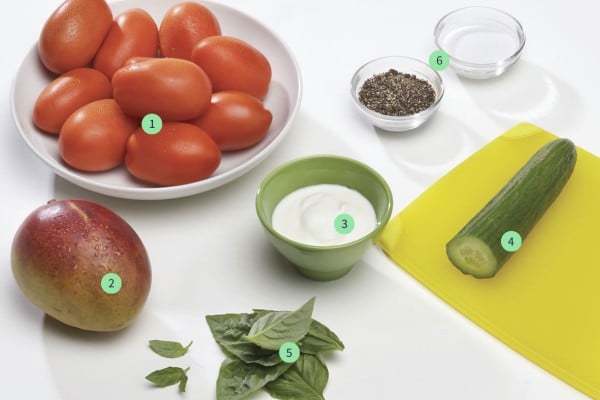 1

1 Italian tomato

2

1 piece of mango (1/10)

3

10 mL (2 tsp) of plain yogurt (approx. 2 % M.F.)

4

1 slice of English cucumber (about ½ cm thick)

5

1 basil leaf

6

1 pinch of pepper and 1 pinch of salt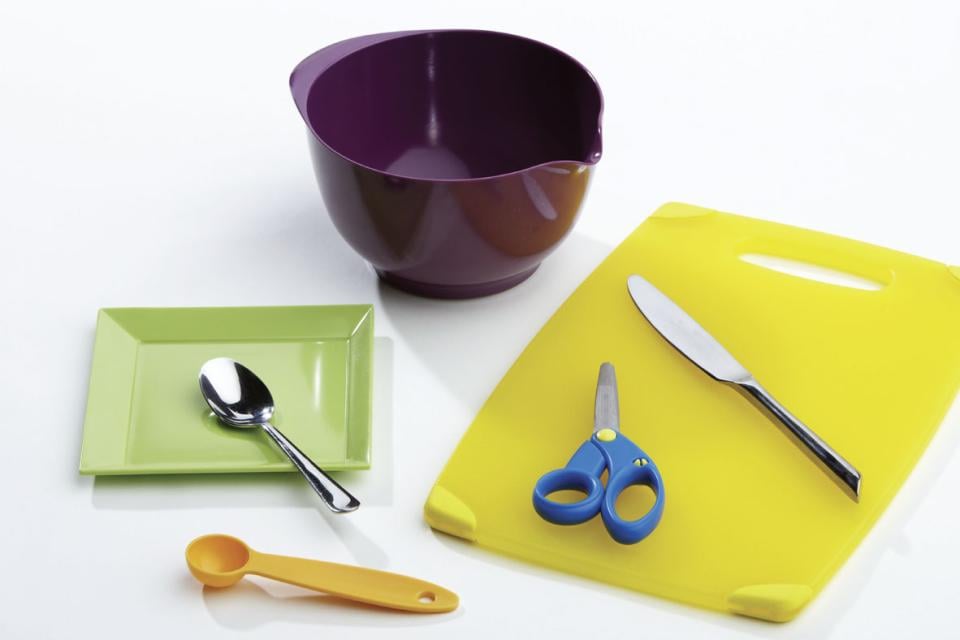 As shown in the photo:
Utensils per child : 1 small mixing bowl, 1 small plate (to eat off of), 1 small spoon, 1 cutting board, 1 butter knife, 1 pair of scissors.
Utensils per group : 5 mL (1 tsp) measuring spoon.
List of utensils for the adult : 1 cutting board, 1 small spoon, 1 paring knife.
1. Before the cooking activity (steps for the adult)
Wash the tomatoes, mango, cucumber and basil.
Cut the tomatoes in 2, lengthwise and then scoop out the inner flesh with a spoon.
Cut the piece of cucumber into slices, about ½ cm thick.
Peel and cut the mango into equal-sized pieces.
Transfer the yogurt into a bowl.
Put salt and pepper into separate bowls.
2. Handing out ingredients and cooking utensils
Give each child their ingredients and cooking utensils.
Put the shared cooking utensils in the centre of the table.
3. 8 kids' steps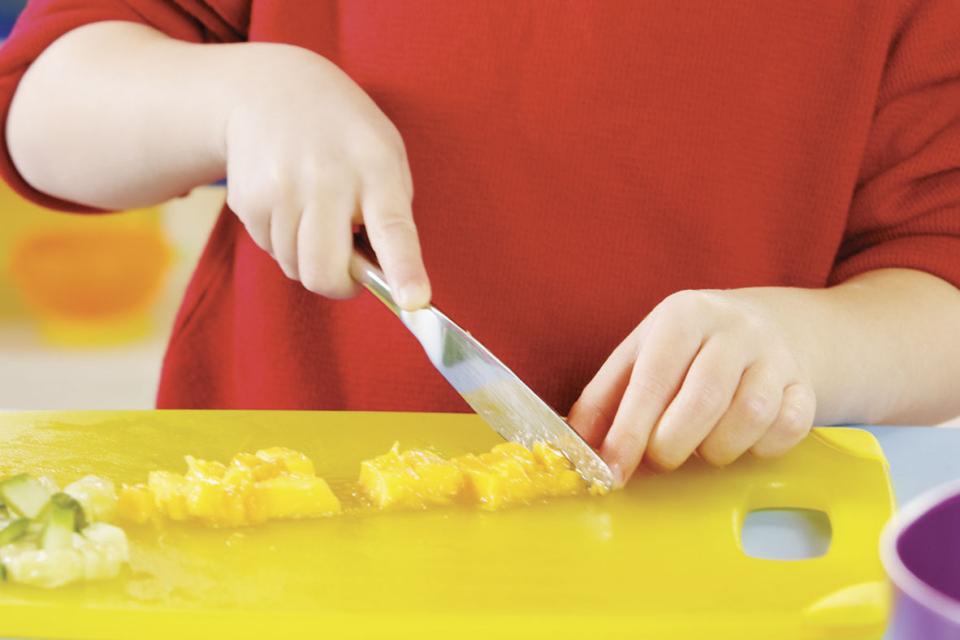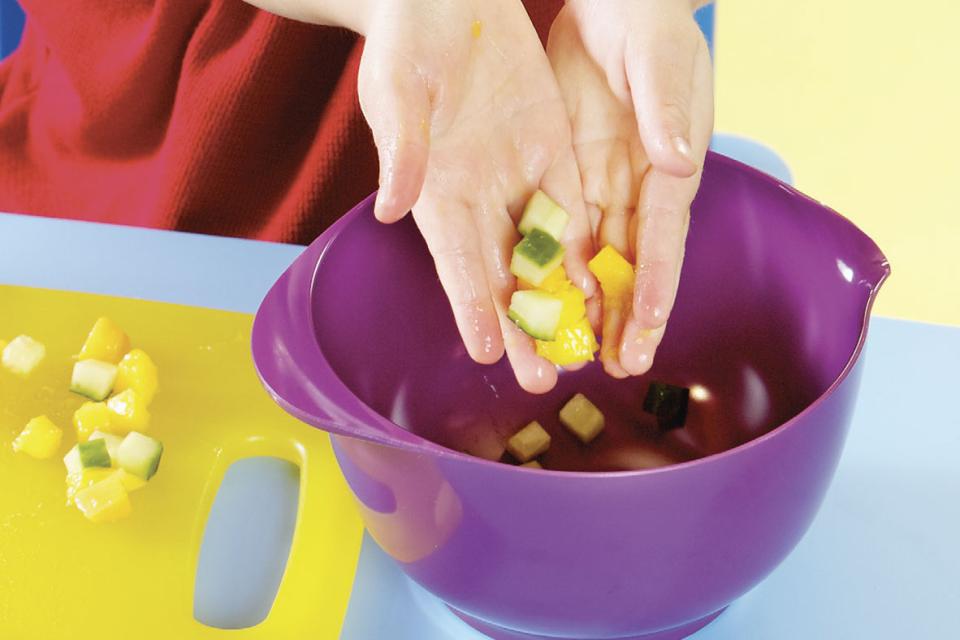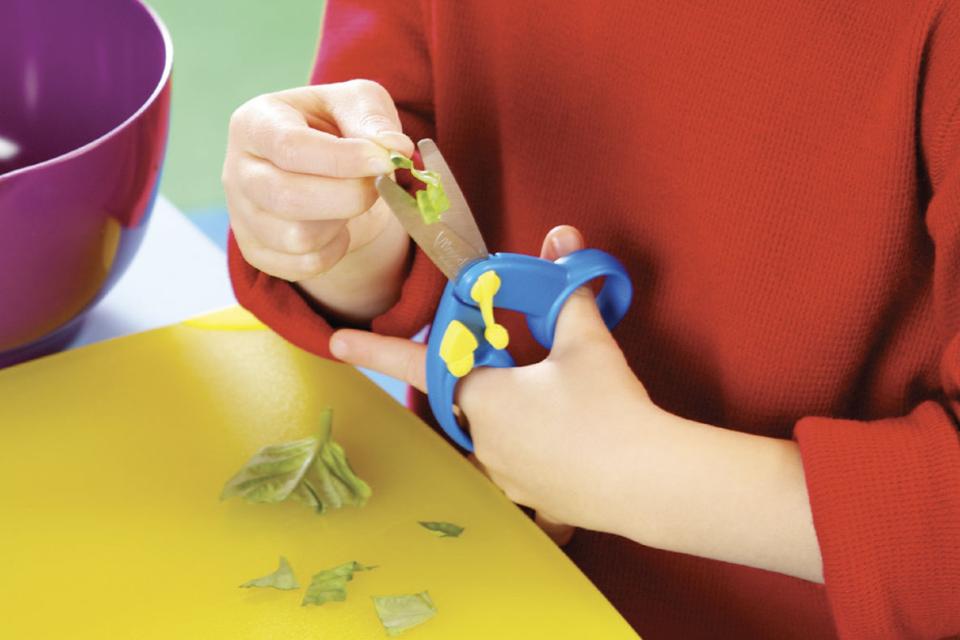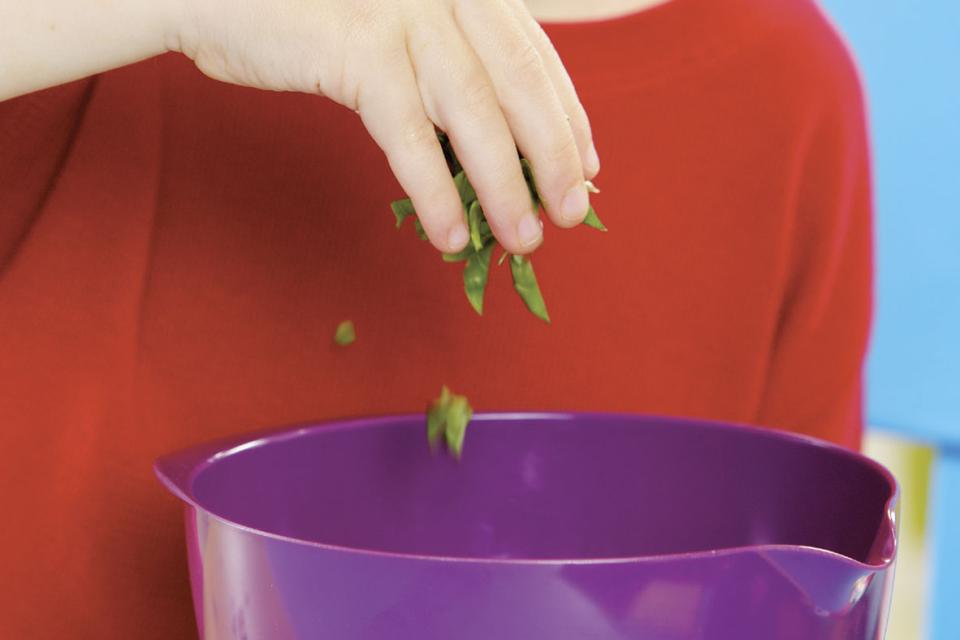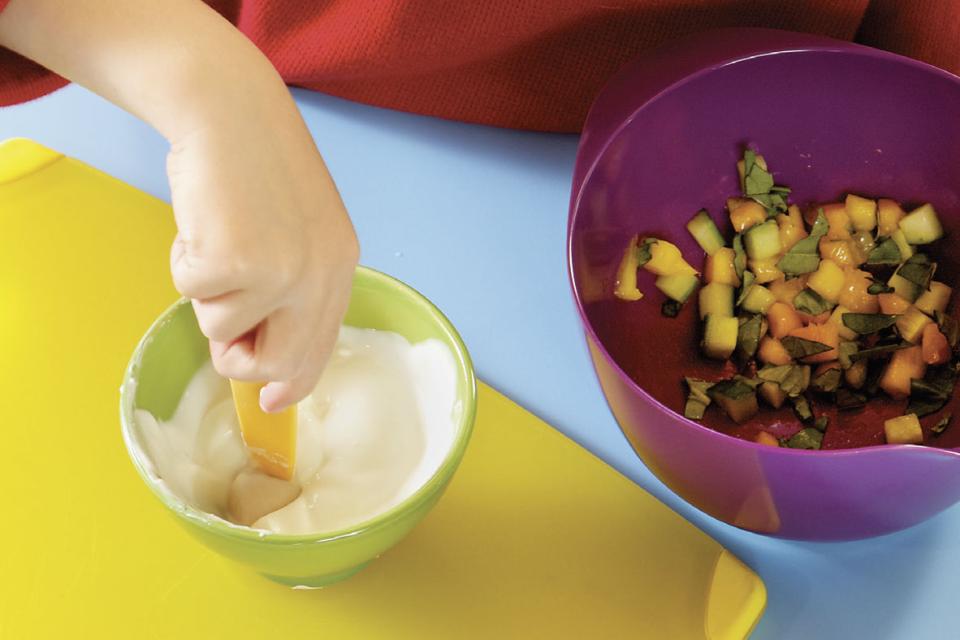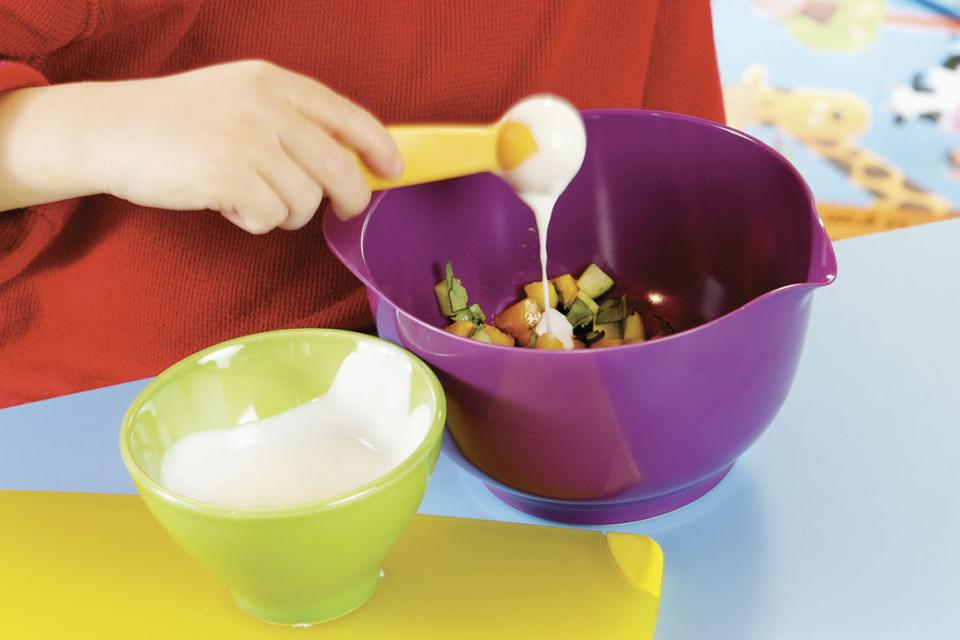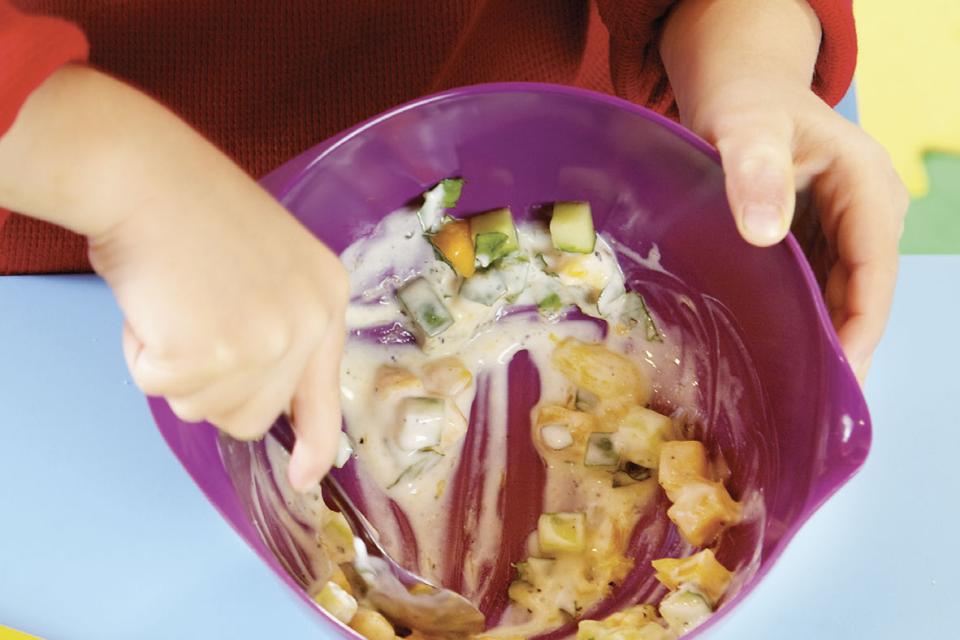 Suggested variations from our team!
Replace the mango with tomatoes and the cucumber with blanched celery and voilà! You now have a refreshing mixture for stuffing pear halves!