Video series for educators
Watch these 5 short educational videos designed to support those who work in early childhood settings.
(in French only)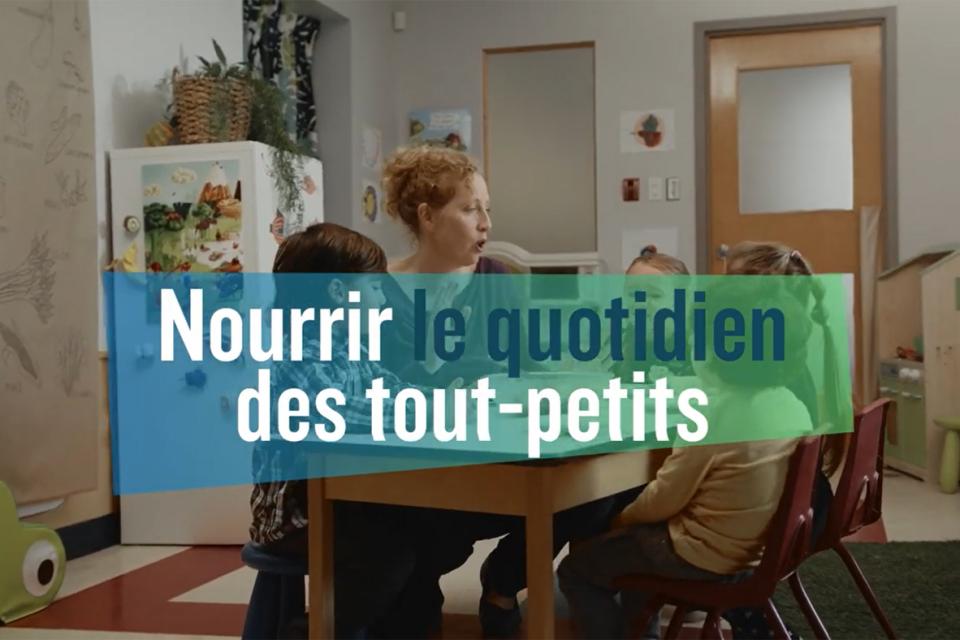 What are these videos about?
Step inside the world of an educational childcare service where an educator interacts with her group. She offers useful tips and ideas to integrate into the daily life of early childhood educators, with a focus on diet and body image.
What topics are covered?
These are the topics discussed in the 5 videos (in French only):
Each video is 1 to 2 minutes long.
These videos were created by the team of Registered Dietitians at Dairy Farmers of Canada, in collaboration with the Association québécoise des CPE and Équilibre.
Suggestions from our team!
Interested in discussing diet with a registered dietitian? Invite us to your work: we offer free workshops!
---
Want to liven up meal and snack times, but lack inspiration? Check out our nursery rhymes (downloadable audio recordings and PDF)!
---