A word scramble game featuring Quebec flavours!
Word scramble game: A word game about local foods. Introduce the children to certain foods from Quebec.
This activity is designed for children in Cycles 2 and 3.
(French only)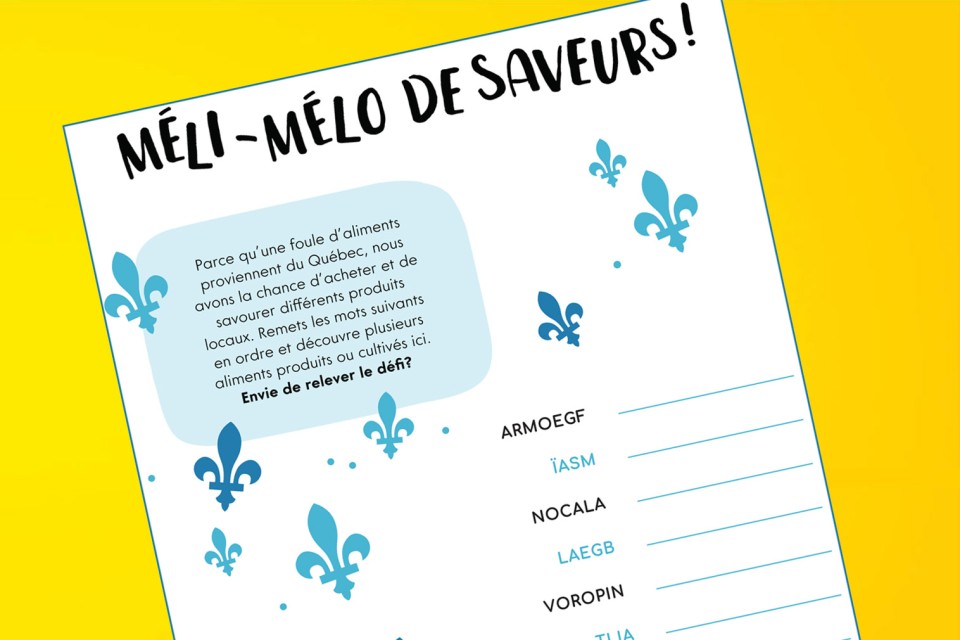 An activity for children about foods from Quebec
This activity lists foods from Quebec. But unfortunately, all the letters are scrambled! The children have to put the scrambled letters in the right order to find out what the 10 foods are.
This fun activity is a great way to introduce children to local foods and hold discussions about them. Explore this topic! 
Are you a member of the school daycare staff? Why not hold a multicultural week? One of the days can showcase Quebec. As an add-on, you could do a cooking activity using a recipe from our region.
Are you a teacher? This French  language game is a fun way to meet pedagogical objectives. It could even be an original addition to a social studies lesson.