Word search about the ocean
Word searches are always a hit with children! This free activity centres on the underwater world and is designed for children in Cycles 1 and 2.
(French only)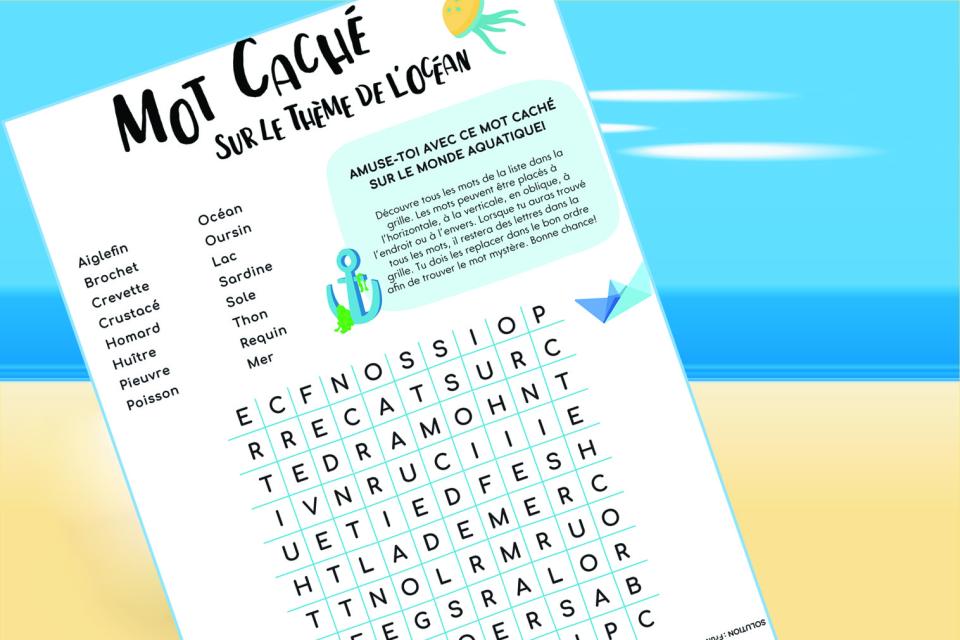 Can you find the mystery word?
The ocean is full of fish, animals—and secrets! With the children, explore aquatic life with this mystery word game. This fun and educational activity will introduce the children to the underwater world—and a mystery word.
This activity is free! Enjoy!

French
December, 2020
pdf (1.4 MB)
download
♦ Did you know that all activities on the subject of healthy eating promote the development of healthy eating habits in children? The activities can be as simple as a word search! Then take the opportunity to discuss fish and seafood. Here are a few discussion ideas:
What types of fish can you name? 
What can you tell me about fish?
What types of seafood can you name?
Name one difference between fish and seafood. 
Do you like fish? Why? What about seafood?
Fish and seafood are included in which food category of Canada's Food Guide? Answer: Protein foods. Protein is great for filling you up, building muscle and helping you grow.
Children often have an aversion to fish. However, they learn a lot through observation. So just finding out that you or the other children like fish might inspire them to try it the next time it's served to them!