Create your own food Bingo cards and then play together at your next online class meeting!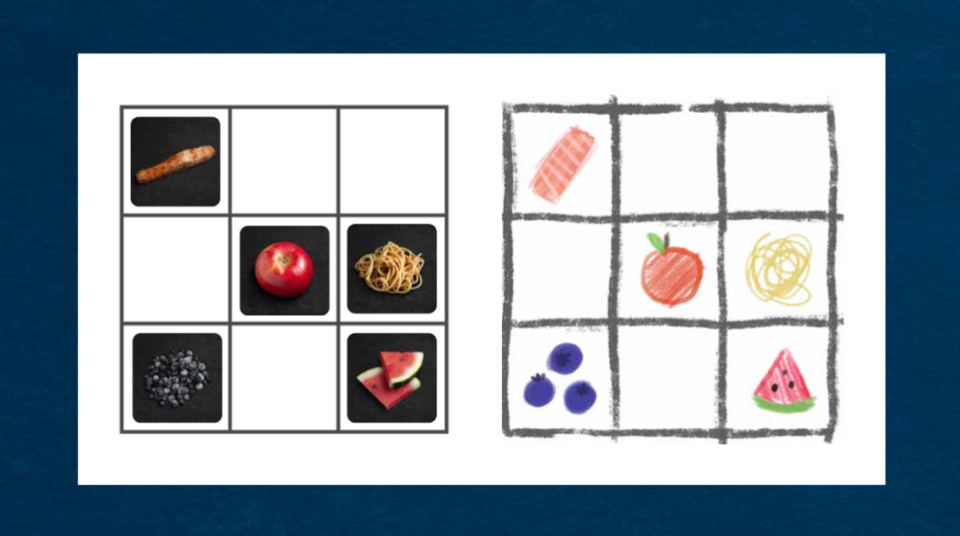 To complete the Food Bingo activity in an online learning environment, download the slide deck and follow the activity description below. 
Before completing this activity, we recommend that you read the section "How to Talk about Food with Students" in the Teacher Guide.
Curricular links: Health and Life Skills; Fine Arts 
Student supplies: drawing materials, blank sheet of paper or Bingo Card worksheet, nine items to put on their Bingo card as markers when their foods are called (e.g., scraps of paper, erasers, Lego) 
Format: class video discussion where you share slides (e.g., Google Meet) 
Activity description: 
Explain that students will be creating their own Bingo cards to play a game of Food Bingo.  
If students are using a blank piece of paper, have them draw a grid with nine squares. 
Students fill in each blank space on the Bingo card by drawing a food from the Food Picture Cards. All spaces on the card must be filled and the same food cannot be used more than once. Students should choose three items from each slide composite for their card. 
Review the rules of the game: If a student has the food you call on their Bingo card, they can cover it up. The first student to complete a line – vertically, horizontally or diagonally – calls "BINGO" and wins the game. 
Use slide deck to call cards.  
Get this Resource

English
October, 2021
pdf (2.33 MB)
download

English
October, 2021
pdf (9.04 KB)
download
OverView
Theme
Canada's Food Guide
How to Access
Downloadable