A Guided Discovery of Canada's Food Guide: CFG Plate 7-9
Students can explore Canada's Food Guide and apply their learnings to real world scenarios using this online workbook. This resource is intended for both online and in-class learning environments.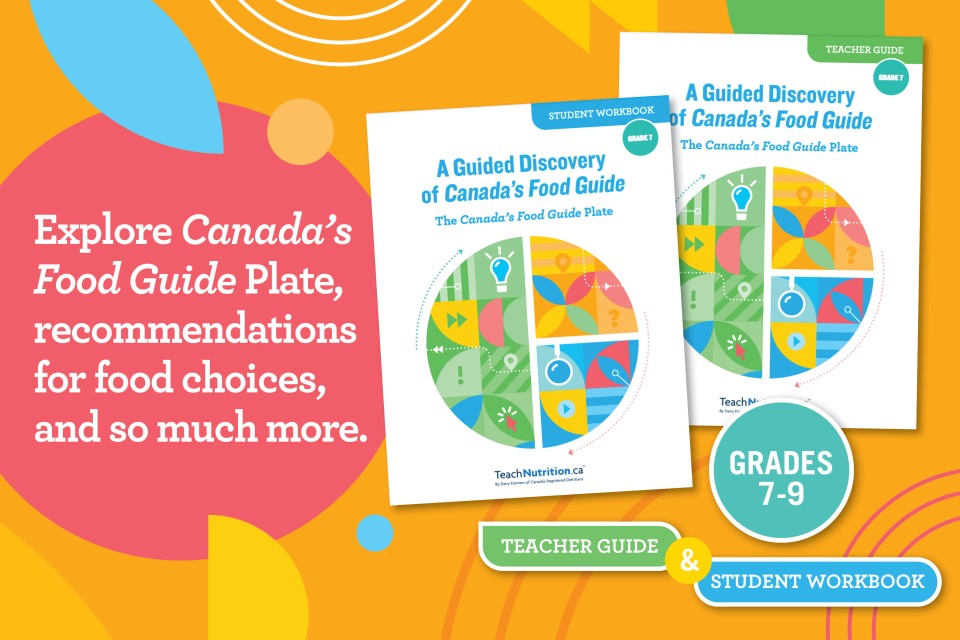 This online workbook, available in both French and English, guides students in discovering Canada's Food Guide (CFG) online with a focus on the CFG Plate. Students will be challenged to apply CFG concepts to real world scenarios and their own eating habits.
This resource includes:
Grades 7-9 Teacher Guides - including background information and answer key
Grades 7-9 Student Workbooks – available as fillable PDF or worksheet to print for your students.
This lesson is designed to be completed on its own or as part of the series of lessons included in A Guided Discovery of Canada's Food Guide. Click here to explore the other lessons.
Stay in the know when additional resources are released!
Sign me up!
OverView
Theme
Canada's Food Guide
Related materials
Ready to dig deeper? Help children explore and learn with these exciting and interactive materials.