Five Lessons to Teach Canada's Food Guide in the Classroom
This series of digital lesson plans will guide students in learning about Canada's Food Guide and facilitate a deeper understanding of concepts within the guide. Students can apply their learnings to real world scenarios and apply critical thinking skills to health messages.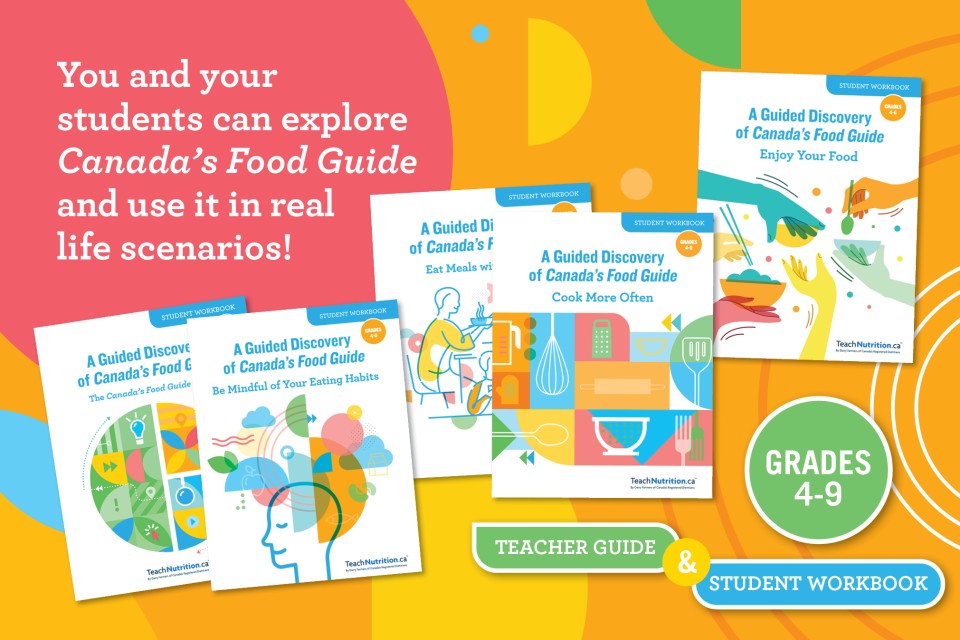 Each digital lesson plan, available in both French and English, includes:
Student workbook available as online activity or printable worksheet
Teacher guide including background information, answer keys, and guided discussion questions
There are five lessons total, each highlighting a different component of Canada's Food Guide. We recommend starting with the first lesson "Canada's Food Guide Plate" as concepts build upon each other. You can keep the learning going with additional lessons as your class time allows. Click on the links below to try them all!
Try these digital lesson plans!
Canada's Food Guide Plate
Mindful Eating
Cook More Often
Eat Meals with Others
Enjoy Your Food
OverView
Theme
Canada's Food Guide
How to Access
Downloadable