Food for Me Free Downloads
Access the program materials for the lessons here.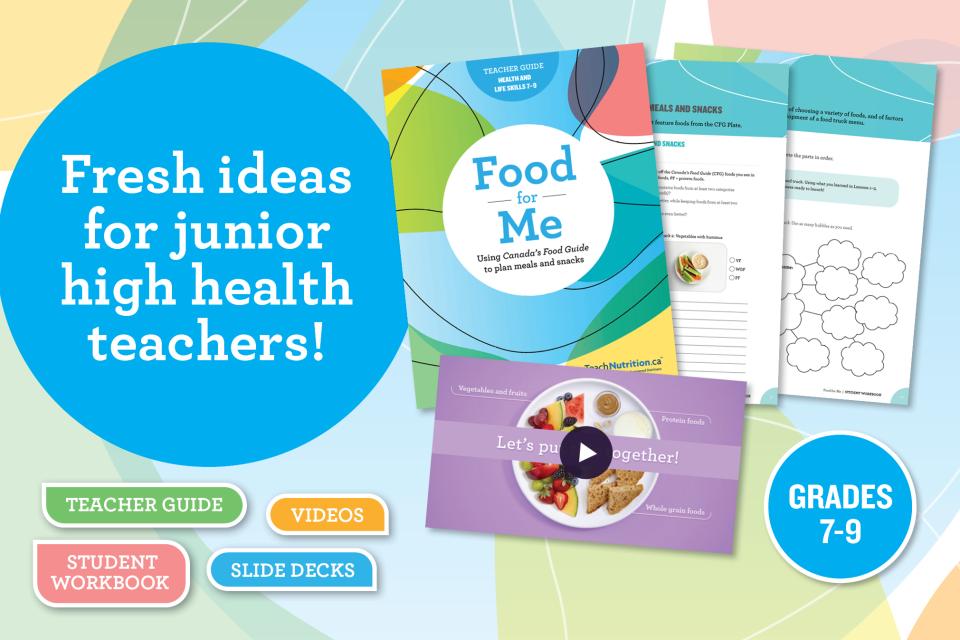 Access the slide decks and videos for the lessons here: 
Registered Dietitian Office Hours 
Our team of Registered Dietitians is offering video call office hours, with four 15-minute appointments per month for teachers and/or health classes to discuss ideas from the program, answer questions, and share information about the dietitian profession. Email your questions and requested timeslot to [email protected] with the subject line "Food for Me Office Hours." Appointments are first come, first served. 
Have your students already completed Food for Me in a previous year? Check out A Guided Discovery of Canada's Food Guide, a web-based resource that includes guidance about eating habits in the form of videos, recipes, and tips! 
Get Your Teacher Guide and Student Workbook
OverView
Curriculum
Physical Education and Health
Theme
Canada's Food Guide