Food Adventures with Felix the Farmer
Explore where food comes from with your Kindergarten and Grade One students.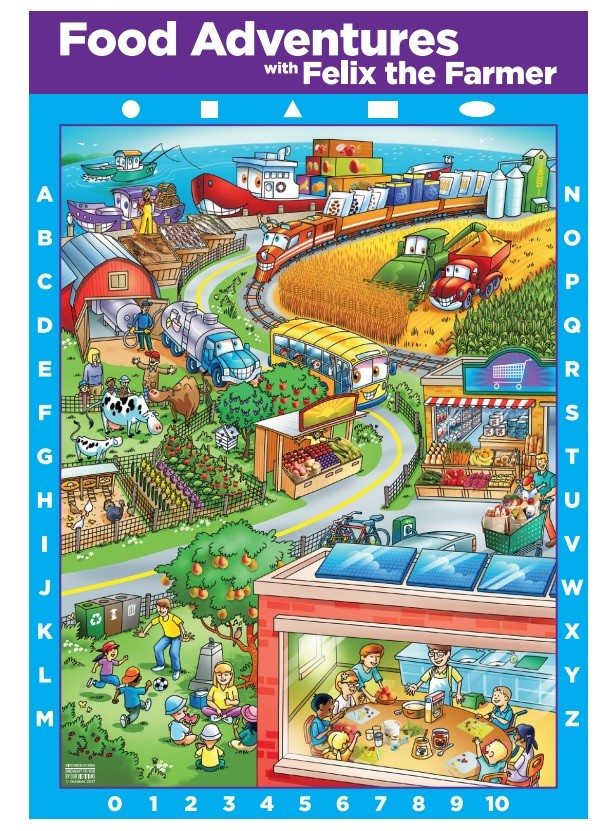 Foods, foods, glorious foods! We eat them every day, but what do we really know about them? Use the poster, set of 75 flashcards and activity guide to help your students learn how food is grown and produced. Meet curriculum outcomes in subjects such as Health, English Language Arts and Math along the way.
Download the poster and activity guide