Complete the Meal Activity
Help students learn to apply their knowledge of the Food Guide with the Complete the Meal worksheet. This digital activity uses images of real meals and encourages students to complete them using foods they like to eat.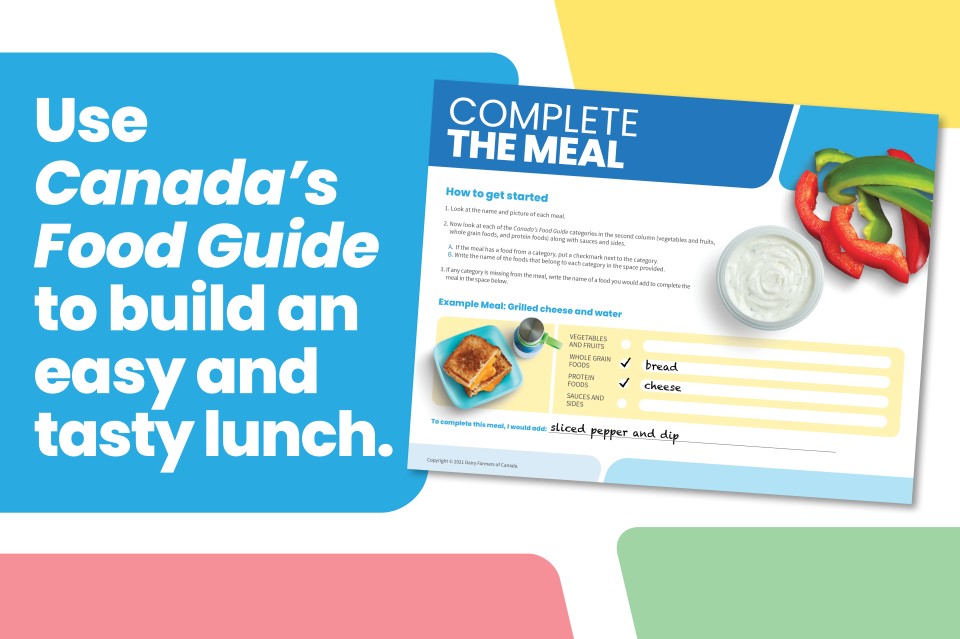 What is included in this downloadable activity?
1. Complete the Meal student worksheet.
2. Teacher answer key with tips on how to introduce Canada's Food Guide and the benefits of assessing example meals versus using student food records.
How this activity helps students learn about and apply Canada's Food Guide
The Lunch Box Guide translates complex research into a simple activity to guide food decisions. Special attention has been placed on how to select foods in ways that support children's unique nutrient needs.
Each student has their own likes and dislikes based on their own experiences and family traditions. Encouraging students to complete these meals with foods they enjoy eating helps students build positive connections between Canada's Food Guide and their own world.
Get this Resource

English
October, 2021
pdf (742.15 KB)
download

English
October, 2021
pdf (843.52 KB)
download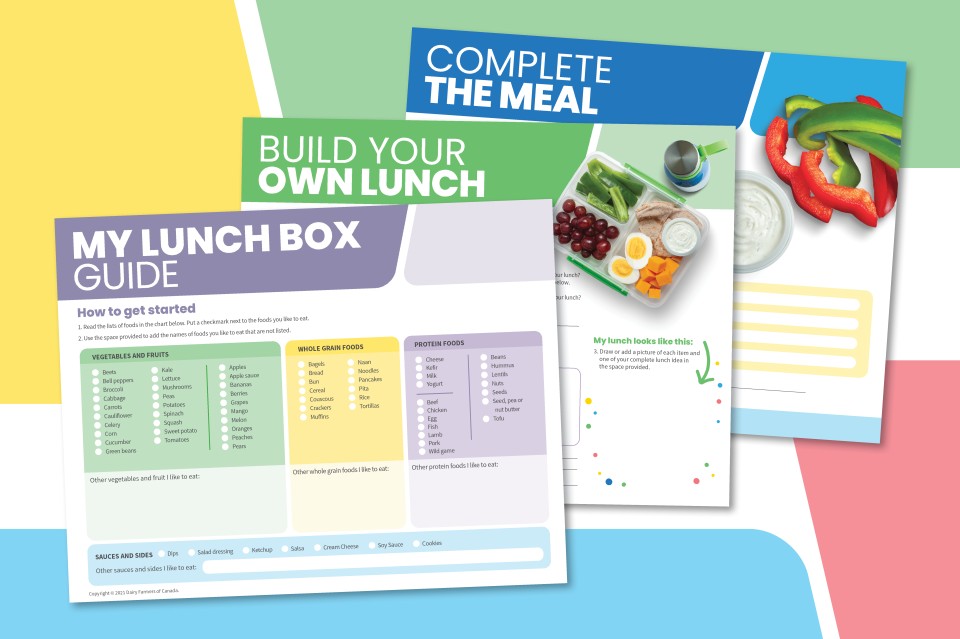 These resources were designed with leaders in nutrition and education to help students learn to plan their own simple, tasty lunches:
OverView
Theme
Canada's Food Guide