Create Your Own Card Digital Activity
Make your own Food Picture Cards to create a class set that is completely unique to your students.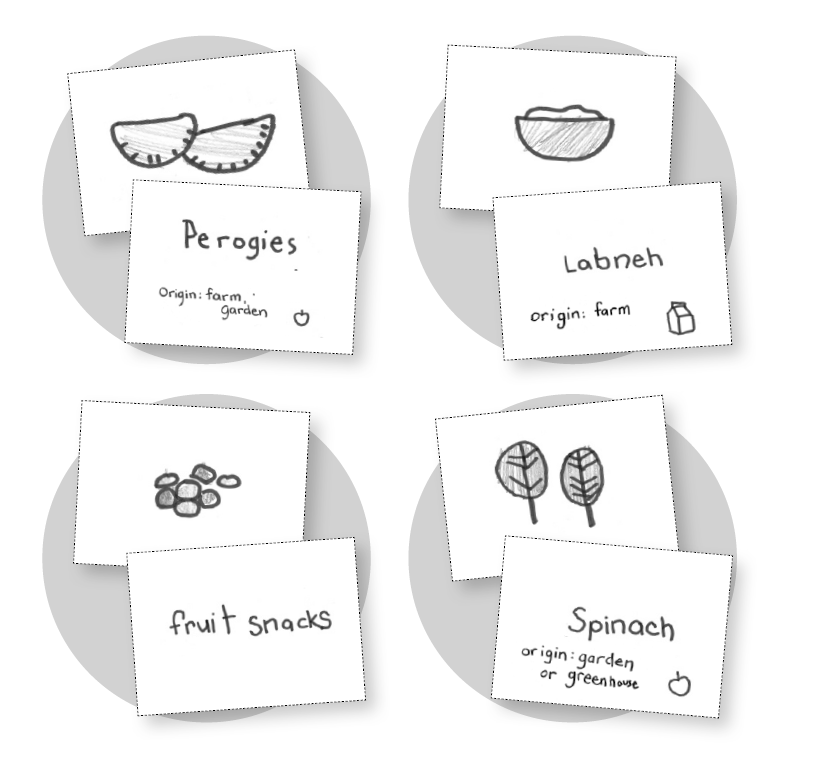 To complete the Create Your Own Card activity in an online learning environment, provide students with the template below or a blank sheet of paper and follow the activity description below. Wrap up questions are provided to generate class discussion.
Before completing this activity, we recommend that you read the section "How to Talk about Food with Students" in the Teacher Guide. 
Curricular links: Health and Life Skills; Fine Arts 
Student supplies:  drawing materials, blank sheet of paper or Create Your Own Cards template 
Format: class video discussion (e.g., Google Meet) 
Activity description: 
Explain that while the Food Picture Cards show a variety of foods, there may be favourite or family foods that are not included.
Invite students to draw their food choice on the front of the card template. Encourage students to choose foods that are not part of the original Food Picture Card set (check the Master List included in your Food Picture Cards set) to create even more variety in the food choices available for activities.
Assist students with writing the name of the food on the back of the card. 
Wrap up:
Ask students:
What food did you choose and why?
When do you enjoy eating this food?
Do you have a favourite memory about a time you ate this food?
Do you have a favourite way to eat this food?
Order your free Food Picture Card and Study Prints resource kit!
Order here
OverView
Theme
Canada's Food Guide
How to Access
Downloadable