Discover a free series of three matching games that explore foods and where they come from. Fun and discovery guaranteed!
(Frenc Only)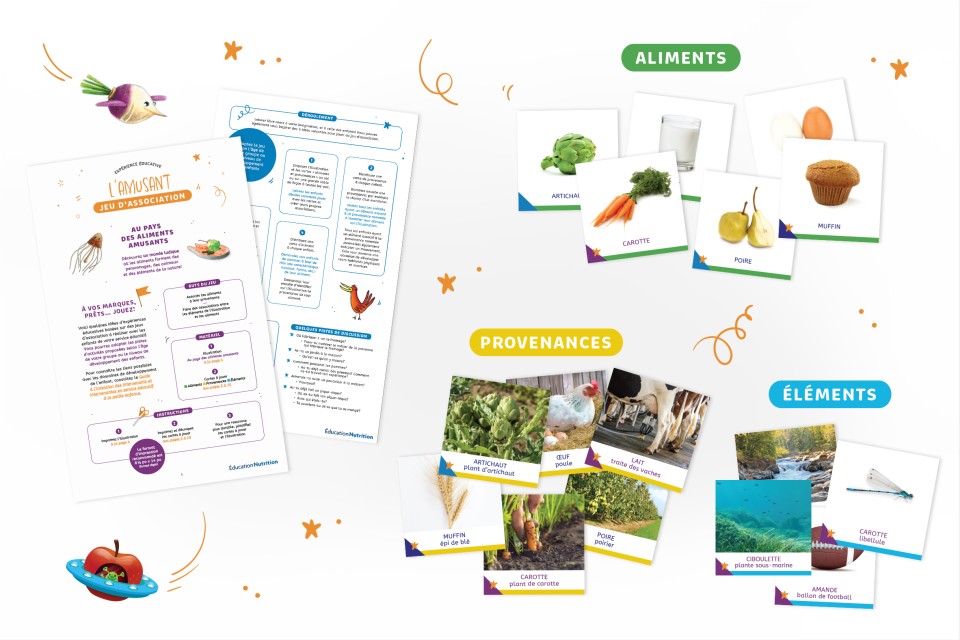 Fun and versatile matching games!
Matching games come in many shapes and forms, and that is why they are always fun! They also contribute to children's overall development in many ways.
To play this series of games, let your imagination (and that of children) run wild! You can also get inspiration from the educational experiences suggested. 
To help tailor your observations to the areas of child development, a guide is provided.