Le dîner à l'école : une responsabilité partagée
Cet aide-mémoire explique le rôle que jouent l'équipe-école, les parents et l'enfant dans le dîner à l'école.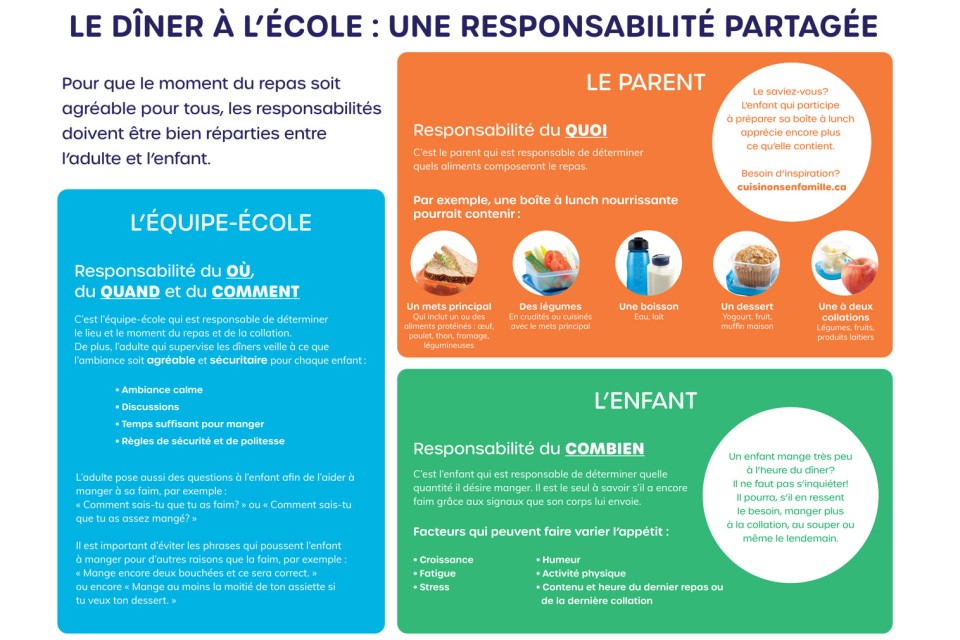 Pour bien accompagner l'enfant
Lors des repas, à l'école comme à la maison, bien établir les responsabilités de l'adulte (ex. quoi manger et quand manger) et de l'enfant (ex. combien manger) permet de rendre ces moments plus agréables.
N'hésitez pas à partager cet aide-mémoire!
Téléchargez l'aide-mémoire

French
May, 2020
pdf (21.87 MB)
download
OverView
Thème
Environnements favorables
Related materials
Ready to dig deeper? Help children explore and learn with these exciting and interactive materials.