One great part (arguably the only one) of a chilly Canadian day is wrapping your hands around a warm mug filled with a deliciously creamy latte. It's both a comforting hug for your (shivering) soul and a treat for your taste buds. Unfortunately, happiness in a mug comes at a cost as this cozy beverage can be fairly pricey! So to help keep some cash in your wallet, put on your barista apron and read on for some easy ways you can make your favourite lattes at home. Below you'll find the recipe for creating a classic homemade latte, followed by exciting variations to change it up. Keep in mind that you can swap out part of the milk for cream (or mix different proportions of milk and cream to suit your liking) for an extra luxurious experience. All recipes listed serve 2… because sharing is caring (or you have a little extra something for later).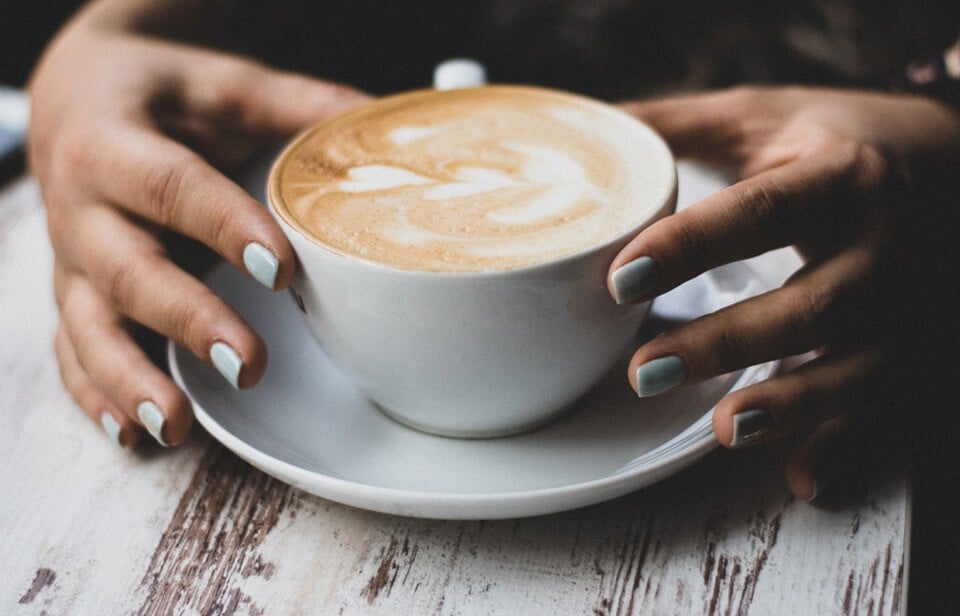 The OG latte
For when you want to stick with the classics, create a café latte at home (and feel free to wear your coziest pajamas while you're at it for ultimate hygge vibes). To enjoy the bold flavours of aromatic coffee lapped in velvety Canadian milk, follow these instructions:  
In a saucepan or large glass measuring cup, combine 1 cup of strong brewed coffee (or 2 shots of espresso) to 2 cups of Canadian milk. Gradually whisk in milk until blended. If desired, feel free to sweeten to your liking at this point.  Heat in saucepan over medium heat or in microwave on medium (50%) power until steaming, 3 to 5 min. Pour into two large mugs, and sprinkle or drizzle with a garnish of cinnamon or cocoa powder.
Tips
Cooking tip: Heat milk until steaming, and not any further, as it may split when boiled and won't be able to froth.
Milk frothing tips: Use a battery-powered latté whip or an immersion blender (with the whisk attachment) to whip hot milk until frothy. You can also transfer milk to an upright blender or milk frother, and blend/pump until frothy.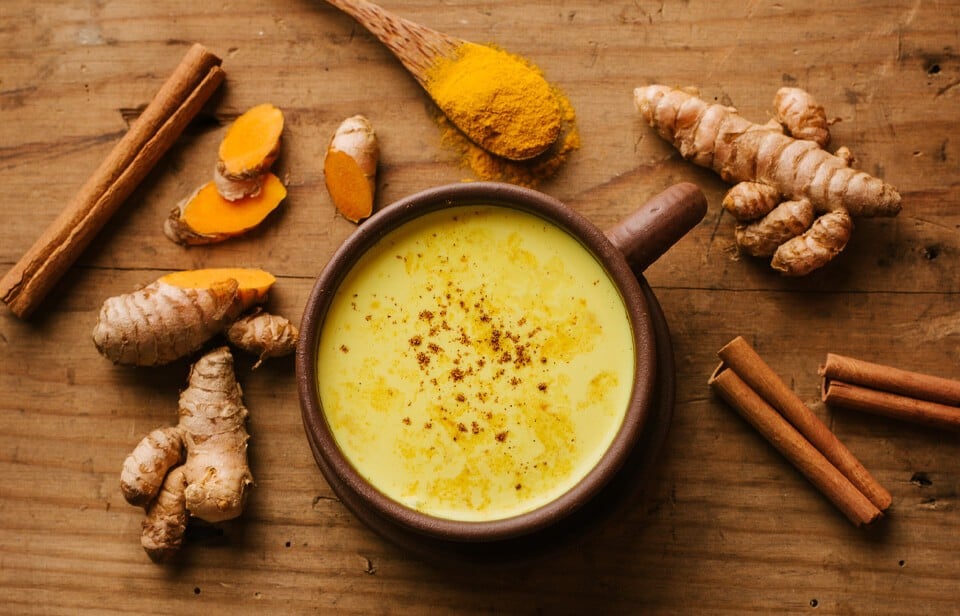 Going for gold
Golden lattes (aka turmeric lattes) are the luxurious result when turmeric, milk and ginger come together to form a lavishly cozy drink. Grasp this golden opportunity and create your own latte by following the steps listed above for the OG latte but swapping out the coffee for ¼ tsp of the following spices: ground turmeric, ground cinnamon, ground ginger. Feel free to sweeten with honey to your liking and add ½ tsp of vanilla extract for an extra depth of flavour.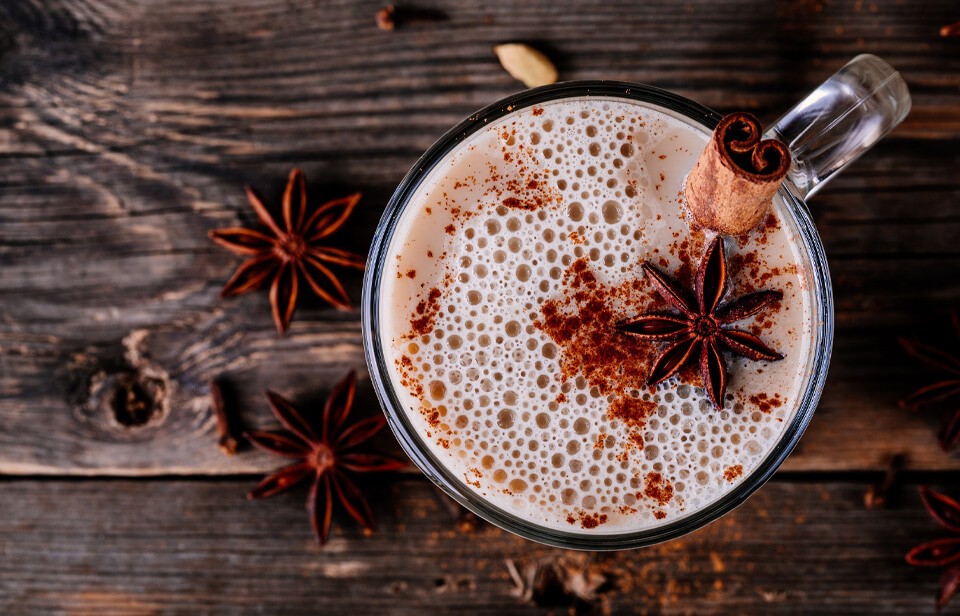 You've got to chai this
Bold, daring flavours are the hallmark of any good chai latte. And you can make one at home by replacing the coffee in the OG latte recipe with strong brewed masala chai (spiced tea blend that originates from India). And to bring the flavour to a whole other level, brew the tea with extra cardamom pods, nutmeg, cloves, ground ginger and then strain the mixture when combining it with yummy Canadian milk. You're in for a flavoursome treat!
Tantalizing taro
Taro lattes (aka ube lattes) are all the rage right now. The purple root veggie adds an amazingly thick, velvety texture—further enhanced when combined with creamy Canadian milk. To make this delicacy at home, blend 6 ounces of baked purple sweet potato (baked for 35 min on 400°F) cut into chunks, with desired amount of honey and ½ cup of cold Canadian milk. Blend until smooth, and then strain through for a finer texture to create a paste. The paste can be refrigerated for up to 7 days. In order to make 2 lattes, combine ½ cup of the purple sweet potato paste with 2 cups of hot Canadian milk. Stir, froth, and enjoy!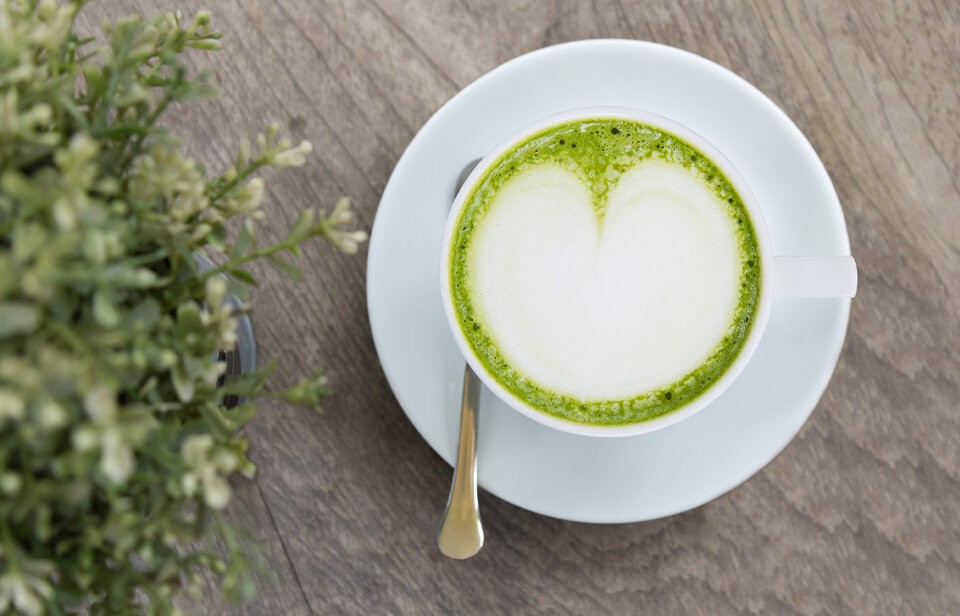 The perfect matcha
A matcha latte is full of comforting full-bodied flavour. And while complex in flavour, this latte is simple to make at home. For two lattes, sift in 3 tsp of matcha powder into a cup and add 2 tbsp of hot water as well. Stir the water and matcha powder until there are no remaining lumps. Feel free to add in honey to sweeten if you want. Combine this mixture with 3.5 cups of hot, Canadian milk for an irresistibly luxurious taste.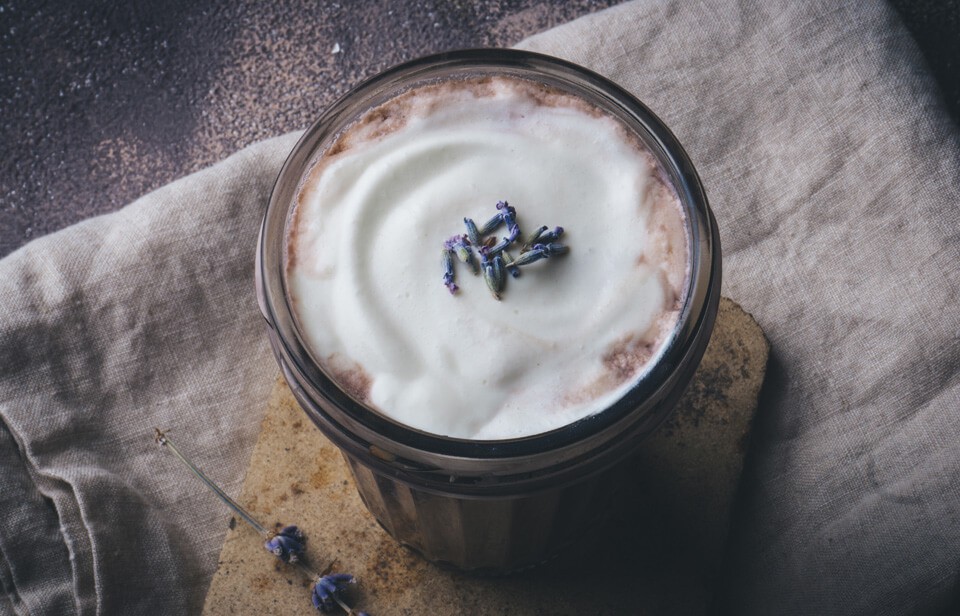 Choose your own adventure
Creating the perfect latte is an art. And like all art, it requires curiosity and an adventurous spirit. So lean into your creative side and make your own latte. Using Canadian milk as your base, feel free to experiment with flavours in the form of spices, extracts, and so on. From mixing almond and vanilla extract, trying dried lavender or rose, swapping part of the milk for the richness of Canadian cream—the opportunities are endless! Let your imagination run free.