All about
Ice cream
Whether scooped from a bowl or piled high in a cone, ice cream is best enjoyed cool, creamy, and Canadian. See why ice cream is the perfect way to top off your next meal.
Ice cream is one of the world's favourite desserts, and for good reason: nothing compares to its silky, smooth, refreshingly sweet taste. Whether you love it in cones or bowls, gelato or soft serve, chocolate, vanilla, or 1,000 other flavours, it's always the right time for ice cream made with 100% Canadian cream and milk.
Read on to learn more about how ice cream is made, why there's no substitute for real cream, and why people are always screaming about it (spoiler: because it's so good). For a sweet treat that can't be beat, ice cream truly stacks above the rest.  
All kinds of Ice cream
Hard ice cream

Your traditional scoop contains a mixture of cream and/or milk, sugar, and sometimes eggs that's churned and aerated with paddles for a uniform, creamy texture.   

Soft serve ice cream

Made the same way as hard ice cream, soft serve is then frozen at a warmer temperature to preserve its silky-smooth consistency. 

Italian-style gelato

This dense form of ice cream is made with egg yolks, sugar, and more milk than cream. Serve it at a slightly higher temperature than you would ice cream to enhance its soft, silky texture. 

Reduced in fat

Frozen dairy treats with less fat are equally delicious. Per serving, light ice cream contains at least 25% percent less fat than the regular kind, low-fat ice cream contains 3 g of fat or less, and fat-free frozen desserts contain less than 0.5 g of fat.

Lots more

From organic to lactose- or sugar-free, there's an ice cream out there for every lifestyle and palate. You can also change it up with frozen dairy treats like sherbet, ice milk, and frozen yogurt. You just can't go wrong with Canadian dairy.
How to make the most of it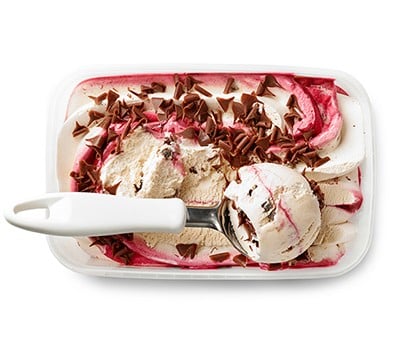 Fresher longer
Once a tub is opened, put a sheet of wax paper directly on the surface of the ice cream. Place it back in the freezer immediately after serving to prevent crystallization.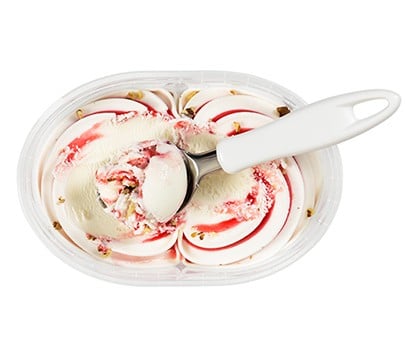 Easy to serve
Hosting dinner? Move the ice cream tub from the freezer to the fridge 10-20 minutes before serving. Dip the scoop in warm water between every scoop. (Shake off excess water before dipping again.) 
Keep it extra smooth
Enjoy ice cream's smooth texture while it's at its best: within a month of opening for store-bought ice cream and within 2 days for homemade ice cream.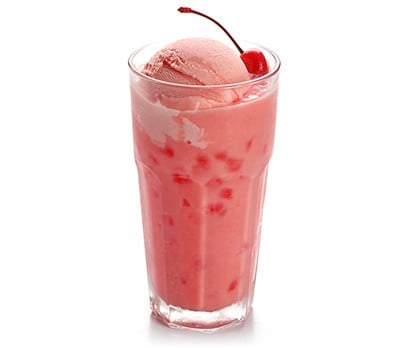 Frozen float
For a fresh twist on a classic root beer float, combine fruit juice and sparkling water in a tall chilled glass and top with a scoop of ice cream. Serve with two straws—it's a treat!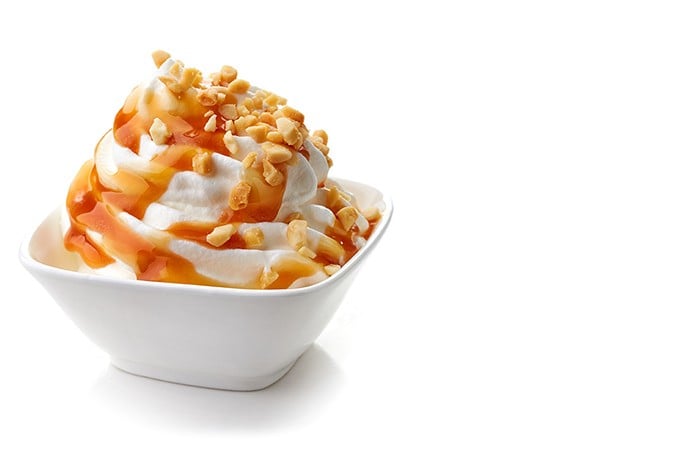 It starts with Canadian milk
The best ice cream comes from fresh and delicious milk. Collected at the dairy farm, it is brought to the creamery.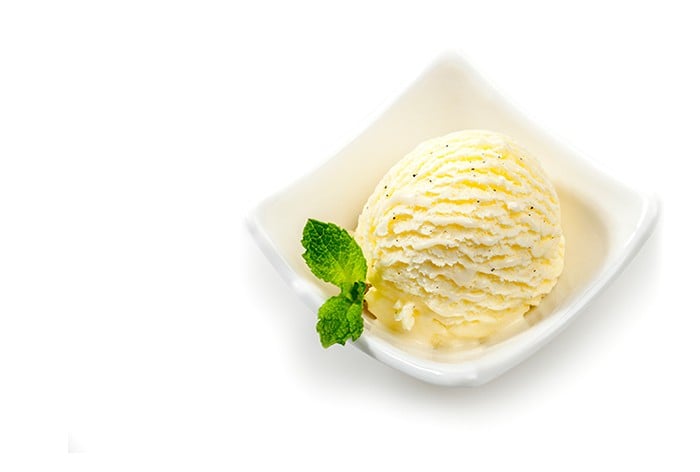 Adding sweet flavours
A tasty combination of cream, milk, sugar, and sometimes eggs is blended together, pasteurized, and homogenized. To this mixture, flavours are added – from simple vanilla to fruit, candy, or chocolate.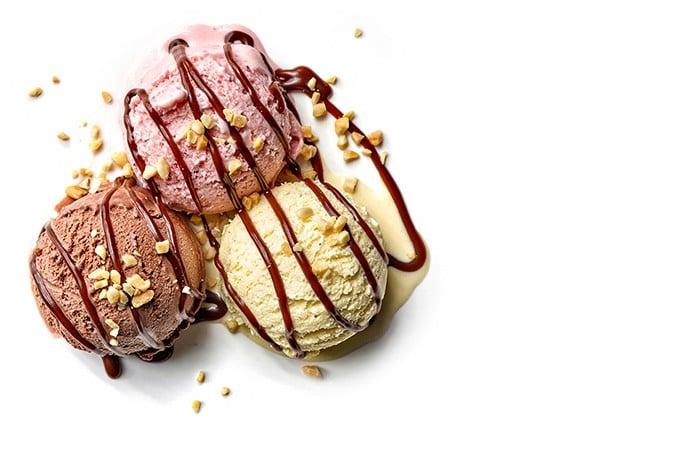 The perfect chill
A special freezing machine paddles the mixture, adding air while keeping ice crystals small. This ensures the ice cream freezes at just the perfect rate to create an expertly smooth and enjoyable texture.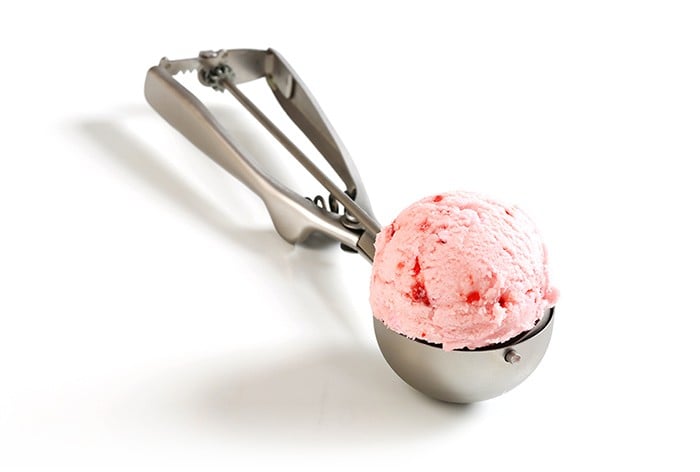 Serving up the good stuff
Ice cream is packaged up and sent out to your local grocery stores and ice cream shops where you can pick out a delicious flavour that suits your fancy.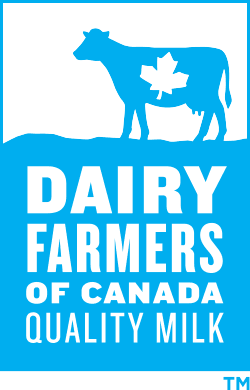 For Canadian goodness,
look for the logo