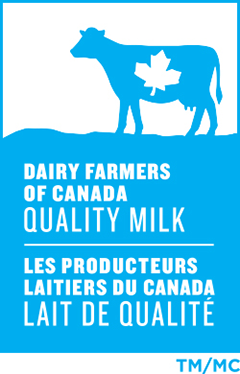 Processors: Add The Blue Cow Logo To Your Products
Inspired by the simple, natural purity of milk, the Dairy Farmers of Canada logo makes it easy to identify products made with 100% Canadian milk and dairy ingredients.
What's behind the logo?
Products bearing the Dairy Farmers of Canada logo are made with 100% Canadian milk and milk ingredients. The logo lets Canadian shoppers know that the purchase of a product directly supports Canadian dairy farmers and Canadian dairy processors.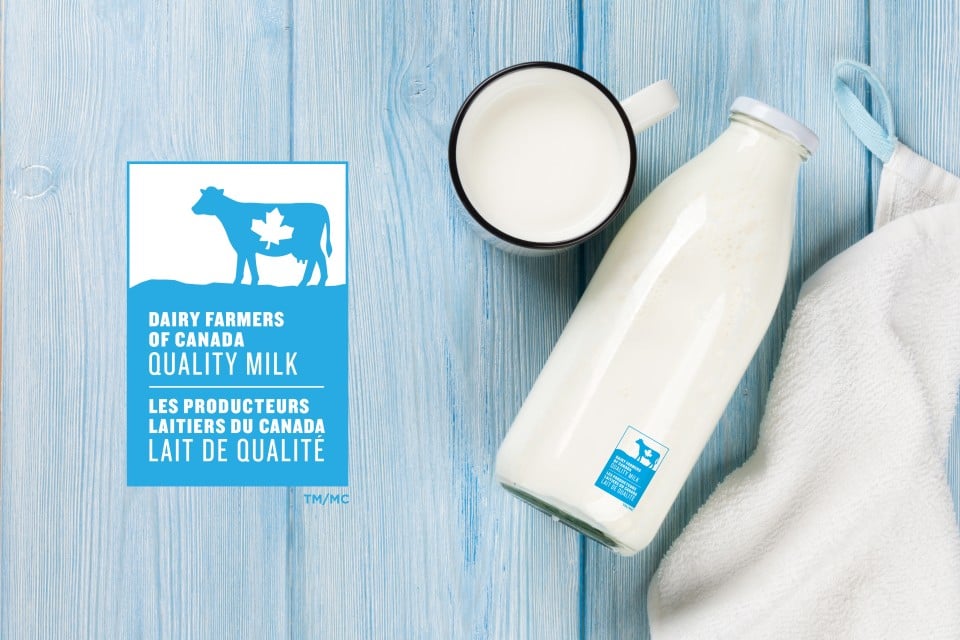 Why display the logo on your products or advertising?
Help Canadian shoppers identify your Canadian-made products
Guarantee your products are made with 100% Canadian milk
Support Canadian dairy farmers and their commitment to responsible farming
Canadians are looking for Canadian-made products
Canadians want products made in a more responsible way, such as Canadian milk which is subject to high quality standards from animal care to the environment. By selecting products with the Dairy Farmers of Canada seal, it's easy to identify products that are made with 100% Canadian milk and milk ingredients.
77% of Canadians want to keep dairy Canadian
For Canadians looking to buy Canadian, the logo is a show of support for Canadian farmers and their communities. Consumer research shows that Canadians have made positive associations with the logo. When it comes to buying dairy – including milk, cream, yogurt, cheese, butter, and ice cream – shoppers want to know where and how their favourite products are made. That's why we've made the logo our certification of origin.
We're committed to promoting Canadian dairy products like yours
Growing the category
Dairy Farmers of Canada is dedicated to helping the dairy category grow in Canada. We operate market expansion programs in several areas related to dairy including milk, cream, cheese, and nutrition, and are active on many fronts.
Uncovering market insights
Our ongoing market research provides us knowledge and insights to create targeted programs aimed at expanding existing dairy categories and promoting new innovative products. Our marketing activities are extensive and varied, and we're proud to share our knowledge and expertise with industry stakeholders on a consulting basis.
Building a thriving industry
To help all partners reach their maximum potential, we provide key dairy market information on sales, consumer attitudes and usage, and market analysis.
Spreading the word
Through partnerships with dairy and food processors, as well as various initiatives and programs, we promote all the ways the Canadian dairy sector brings outstanding value, variety, and quality to Canadians, as well as how Canadian dairy can be part of a healthy diet.
Lots of Canadian processors are already featuring the seal
Here are just a few of our partners who are already displaying the Dairy Farmers of Canada logo on their products and in their advertisements:
ADL
Agropur
Arla Foods
Bothwell Cheese
Central Smith Ice Cream
Chapman's Ice Cream
Fromagerie Bergeron
Gay Lea
Jensen Cheese
Laiterie des Trois Vallées
La Vache à Maillotte
Les Givrés
Organic Meadow
Shepherd Gourmet Dairy
Vital Green Farms