With roots in Prince Edward Island, COWS has been gracing Canadians with exemplary, old-fashioned ice cream since 1983. The key to their excellence is simple: quality ingredients which they source locally as much as possible. Using Canadian milk from Prince Edward Island, COWS has perfected an ice cream people swear by. Because of their excellent ice cream base, the many flavours they offer (about 32-35 every year) are undoubtedly exceptional. So to ease your curiosity about who is creating these delicious new flavours (and how they're created), who better to ask than the Vice President of COWS, Chad Heron.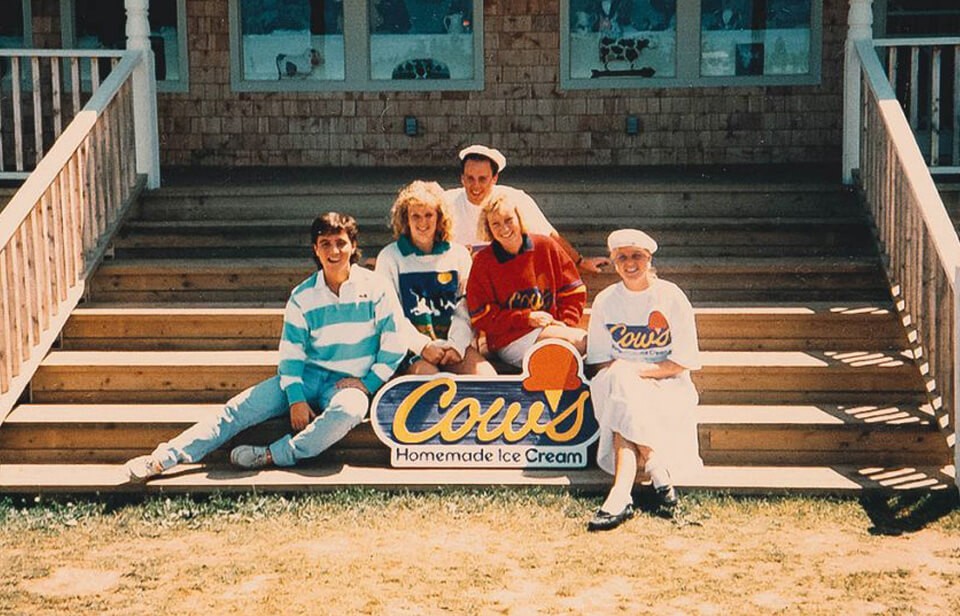 Who comes up with ice cream flavours?
According to Heron, this task doesn't fall on the shoulders of one lucky individual. Rather, it's a team effort led by a head ice cream maker. Everyone plays a role in choosing the new flavours that roll out each season. When it comes to opinions of taste, and your goal is to appeal to as many Canadians as possible, there's a definite strength in numbers.
How are the new ice cream flavours tested and produced?  
New flavour ideas are influenced by many things: trends, social media crowd-sourcing, available high quality ingredients, staff recommendations, and getting the recipe just right. Every year, a large list of options is drawn up and slowly narrowed down through a process that involves team deliberation, conversations with suppliers, flavour testing (the best part), score cards, and more. Taking everything into account, a small team will choose 2-3 new flavours for the coming year.
What are the most unusual ice cream flavours that COWS has released?
Believe it or not, COWS once had an ice cream flavour inspired by the movie Flubber. As you'd expect, it came out around the time of the film's release. But what would flubber taste like? According to Heron, it consisted of a vanilla base with a slimy kiwi swirl which closely resembled flubber.
Another memorable COWS flavour was Chicken Bones, inspired not by poultry, but rather by the classic holiday treat that many Maritimers are fond of. For those who aren't familiar with Chicken Bones, they've got a pink cinnamon candy exterior and a bittersweet chocolate interior – and have been a Christmas staple on the east coast since the late 1800s.  
Who names the flavours?
With names like Moo York Cheesecake and Chip Chip Hooray (always love a good pun) you might wonder who's responsible for the cheeky nomenclature. Heron says it's a similarly collaborative process. Everyone's opinion matters, and everyone is welcome to brainstorm. Finally, the resulting options are voted on.
How can one become an ice cream flavour creator? Asking for a friend…
Very little seems more appealing (and delicious) than being a part of the process of choosing new ice cream flavours. So if you're thinking of getting into the biz, here's what you need to know. Those responsible for creating flavours come from a wide range of professional backgrounds: some have culinary experience, while others have worked in the food production industry or worked their way up in the company. Regardless of the career path they've followed, lead ice cream flavour experts seem to share a few key traits: creativity, patience, and a willingness to take critique.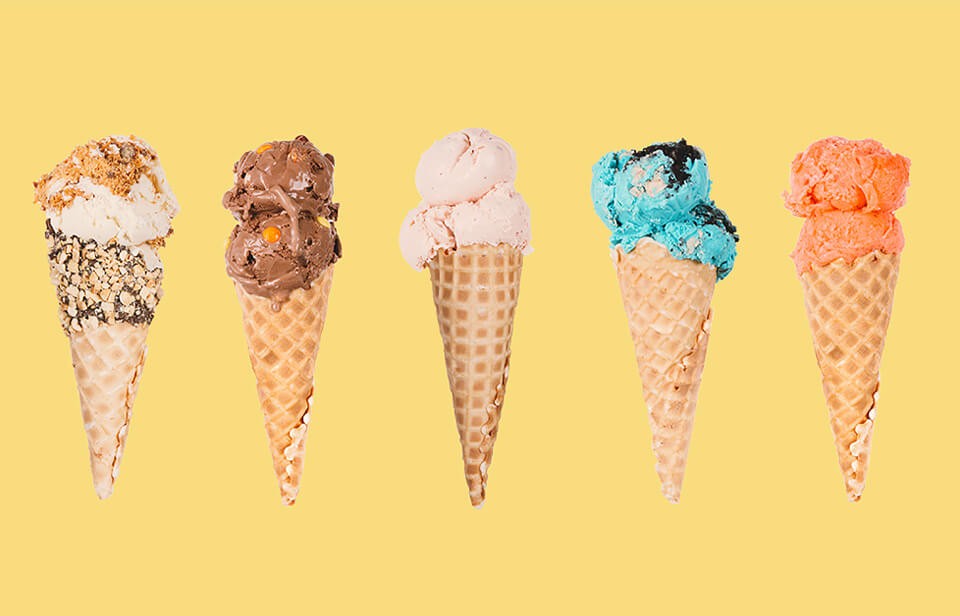 What's the best ice cream flavour?
Last but certainly not least, we asked Heron about his favourite flavour (an understandably difficult question to answer when you have so many wonderful flavours to choose from). For him, it's all a matter of taste and there's just no wrong answer. But when pressed to make a choice, he was able to narrow it down to two of his favourites: P.E.I. Apple Crisp and P.E.I. Blueberry—quickly emphasizing that he would absolutely mix the two together.
So, there you have it folks! A small glimpse into what goes on behind the scenes when creating the delicious flavours of a classic treat. There are many people involved that do all the work for you, so that your only responsibility lies in choosing which flavour you enjoy most—quite the enjoyable task!. In the meantime, all of us look forward to the new flavours that await us in the future!