This sweet and spicy pizza will appeal to a mature taste. For children substitute regular barbecue sauce for the spicy and omit the coriander and red onion.


Prep: 30 min
Cooking: 10 min - 12 min
Yields 1 13 inch pizza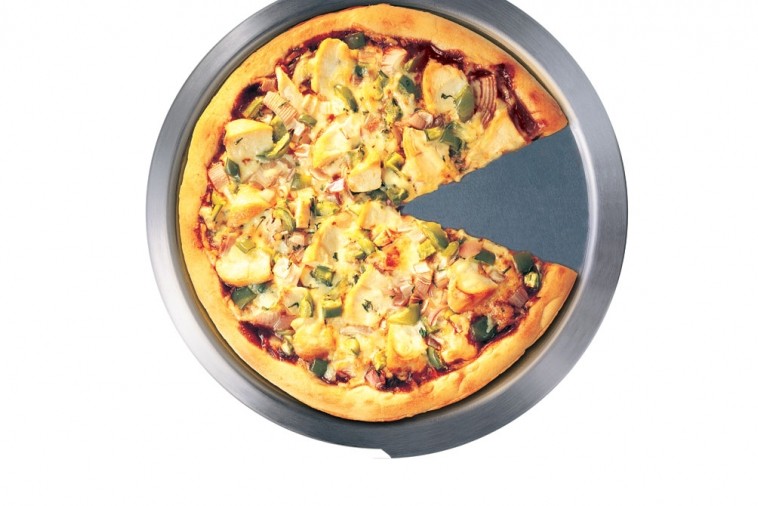 Ingredients
1 prebaked 13-inch (33 cm) pizza crust
1/2 cup (125 mL) pizza sauce
1/2 cup (125 mL) spicy barbecue sauce
2 boneless, skinless chicken breasts cooked and diced
1/4 cup (60 mL) chopped fresh parsley or fresh coriander
1 cup (250 mL) chopped green bell pepper
1 cup (250 mL) chopped red onion
1 1/2 cups (375 mL) shredded Canadian Gouda or Canadian Colby
Preparation
Preheat oven to 450 °F (230 °C). Place crust on a lightly oiled pizza pan, pizza stone or cookie sheet.
Cover with pizza sauce and barbecue sauce. Sprinkle with half the cheese, chicken, coriander, green pepper, and onion. Cover pizza with remaining cheese. Bake for 12 to 15 minutes or until cheese is bubbly.
Tips
Cool baked pizza on a wire rack for 2-3 minutes before cutting, to allow the cooked cheese to set and the crust to remain crisp.
Cheese alternative / Variation : Canadian Colby
Learn more about