This is the Brie & Brandy Spread recipe.
Prep: 10 min
Refrigeration: 1 h
Yields 2.5 cups / 625 mL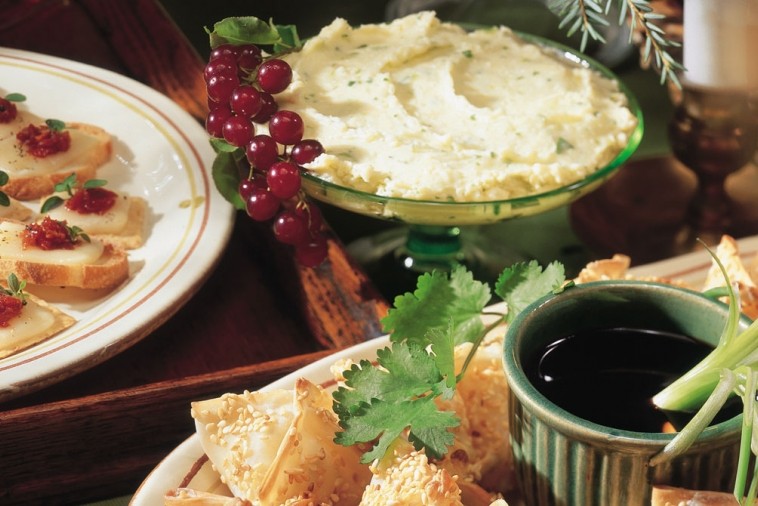 Ingredients
1 lb (450 g) Canadian Brie*
1/2 cup (125 mL) butter softened
2 green onions finely chopped
Salt and pepper to taste
2 tbsp (30 mL) brandy
Preparation
Trim rind off Canadian Brie and cut into large cubes. Place in bowl of food processor fitted with metal blade. Add butter, green onions and brandy.
Process until smooth. Salt and pepper to taste. Chill 1 hour or up to 1 day before serving with toasted slices of baguette.
Tips
* For a change of taste, try with Canadian Camembert.