It's tea time! Throw your own afternoon tea party with our selection of teatime treats, from delicious tea sandwiches to the perfect cuppa!
Prep: 5 minutes
Cooking: 5 minutes
Yields 1 serving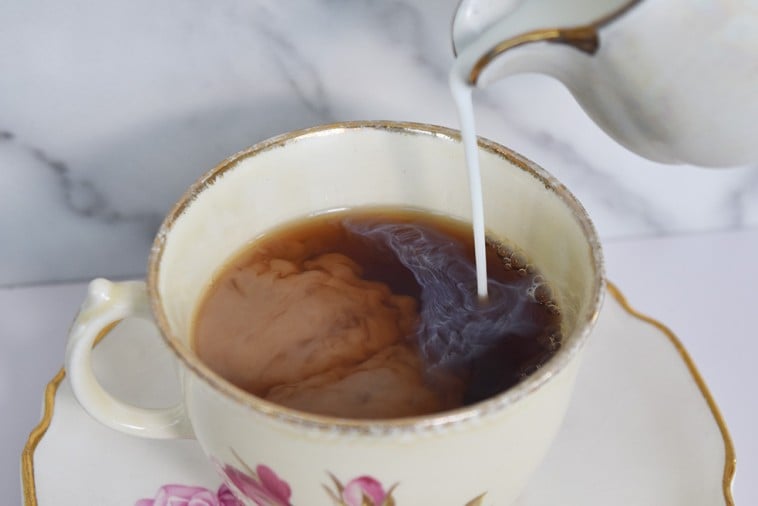 Ingredients
The Perfect Cup of British Tea with Milk
1 tea bag or 1/2 tbsp (7.5ml) of loose tea (English Breakfast Tea or Earl Grey)
1 cup (250 ml) fresh water, boiled
1-2 tsp (5-10 ml) of 100% Canadian milk
2 tsp (10 ml) granulated sugar (if preferred)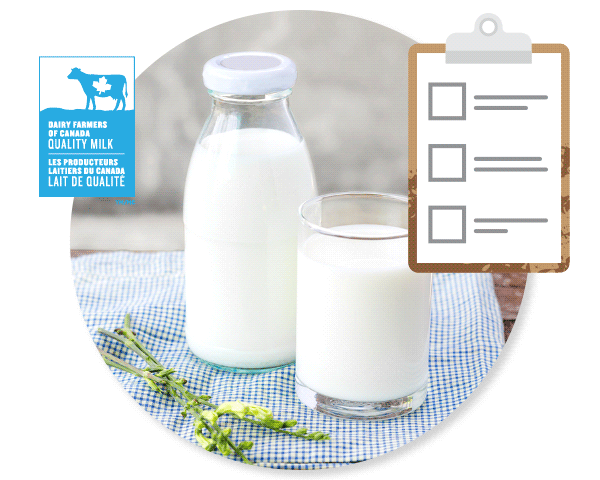 DID YOU KNOW?
When you see the Blue Cow Logo on a product, it means it's made with 100% Canadian quality milk that meets some of the highest standards in the world.
Learn More
Preparation
Check the tea packaging for the recommended water temperature, usually 95-100°C/203-212°F, and heat fresh cold water to this temperature using a kettle with temperature controls or a stovetop and thermometer. Avoid scalding the leaves by not boiling the water without control.
Add a tea bag or loose leaf tea (in an infuser/strainer) to your cup, leaving space for milk, and pour in the hot water.
Steep the tea for 3-5 minutes, following the recommended time on the packaging. Adjust the steeping time for weaker or stronger tea, but don't oversteep, as it will cause bitterness. If the tea isn't strong enough, add more leaves instead of steeping longer.
Remove the tea bag or leaves and add sugar/sweetener (optional), stirring until dissolved.
Finally, add 100% Canadian milk gradually to your taste, starting with a splash.
If serving in a teapot
If serving in a teapot, follow the same instructions as above. A regular teapot requires 2 or 3 tea bags (for 6-8 cups of tea), whereas a mini teapot only requires one (for 2-3 cups of tea). Ensure to remove the tea bag/leaves from the teapot once steeped for the recommended amount of time, do not leave the tea bags/leaves in the pot or the tea will become bitter.
Tips
When making British tea, it's important to note that it tends to have a stronger flavour and higher caffeine content than many American brands. Adjust your steeping time and milk quantity accordingly.
Avoid double boiling your kettle water, as this can reduce oxygen levels and affect the flavour and mineral content of your tea.
To ensure proper steeping, add the tea to your cup before adding milk. Adding milk first can impact the flavor and brewing process.
Pre-warm your teapot by swirling boiling water inside for 1-2 minutes before discarding. This will help keep your tea warm for longer periods.
Learn more about