Buttery Apple Spice Mug Cake
This buttery apple spice mug cake is rich in flavour, perfectly moist, and easily made for a quick comfort treat. A delicious microwave dessert made with fresh apples, Canadian butter, milk, and a few other fixings!
Prep: 5 minutes
Refrigeration: 4 minutes
Yields 1 serving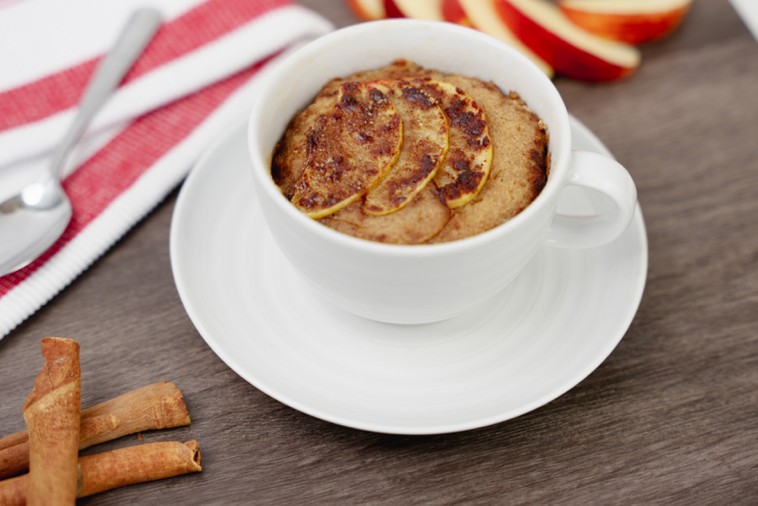 Ingredients
¼ to ½ (about 60 - 120 ml) of an apple, thinly sliced
3 tbsp (45 ml) Canadian butter, divided
3 tbsp (45 ml) brown sugar, divided
½ tsp (3 ml) apple pie spice or pumpkin pie spice, divided
½ cup (125 ml) 100% Canadian milk
1 tsp (5 ml) vanilla extract
⅓ cup (80 ml) all-purpose flour
½ tsp (3 ml) baking powder
Caramel sauce, for topping (optional)
Canadian vanilla ice cream for topping (optional)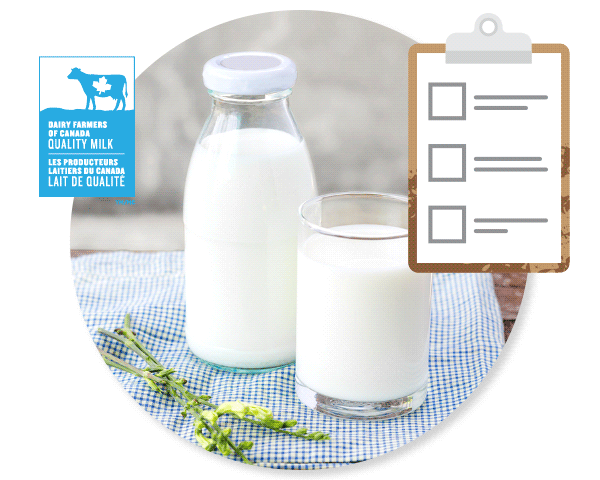 DID YOU KNOW?
When you see the Blue Cow Logo on a product, it means it's made with 100% Canadian quality milk that meets some of the highest standards in the world.
Learn More
Preparation
In a microwave-safe large mug, place 1/2 of the apple slices, 1/2 tablespoon of Canadian butter, 1/2 tablespoon of brown sugar, and 1/8 teaspoon of apple pie spice. Microwave for 30 seconds to soften the apples.
In a small bowl, melt 2 tablespoons of Canadian butter in the microwave. Add 2 tablespoons of brown sugar, Canadian milk, and vanilla extract. Mix until well combined.
To the same bowl, add the flour, baking powder, and 1/4 teaspoon of apple pie spice. Stir until the ingredients are fully combined. Pour the batter over the apples in the mug.
Place the remaining apple slices on top of the batter in the mug. Sprinkle with 1/2 tablespoon of brown sugar and 1/8 teaspoon of apple pie spice. Finish by adding 1/2 tablespoon of Canadian butter.
Microwave the mug for 1 minute 30 seconds to 2 minutes, or until the cake has risen and set.
If desired, garnish with a drizzle of caramel sauce and a scoop of Canadian vanilla ice cream.
Tips
Avoid excessive mixing of the cake batter. Once you've incorporated the flour, aim to blend it until it's just combined. Minor pockets of flour are acceptable. Overworking the gluten can lead to a chewy texture in the cake.
Be mindful not to overcook the cake. Regularly check its progress during baking to prevent overcooking, which might result in a dense final product.
Incorporate a generous amount of Canadian butter. Butter plays a dual role in maintaining the cake's moisture and enhancing its delightful flavour.
Adjust apple quantity as desired. Feel free to modify the volume of apples to suit your personal taste preferences.