Buttery Maple Walnut Sauce
This is the Buttery Maple Walnut Sauce recipe.
Prep: 5 min
Cooking: 5 min
Yields 1 cup / 250 mL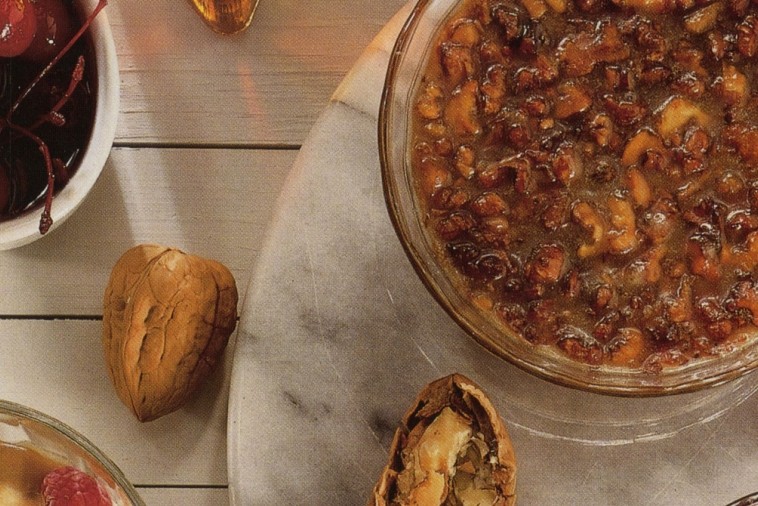 Ingredients
1 cup (250 mL) maple syrup
2 tbsp (30 mL) butter
1/4 cup (60 mL) whipping cream 35 %
1/4 cup (60 mL) chopped toasted walnuts
Preparation
In medium saucepan, combine maple syrup and butter. Over medium heat, bring mixture to a boil and boil 3 minutes, stirring constantly. Let cool. Stir in cream and nuts.
Serve warm or cool over ice cream.
Tips
Learn more about