This is the Camembert Pastry Squares recipe.
Prep: 20 min - 25 min
Cooking: 15 min - 20 min
Yields 8 servings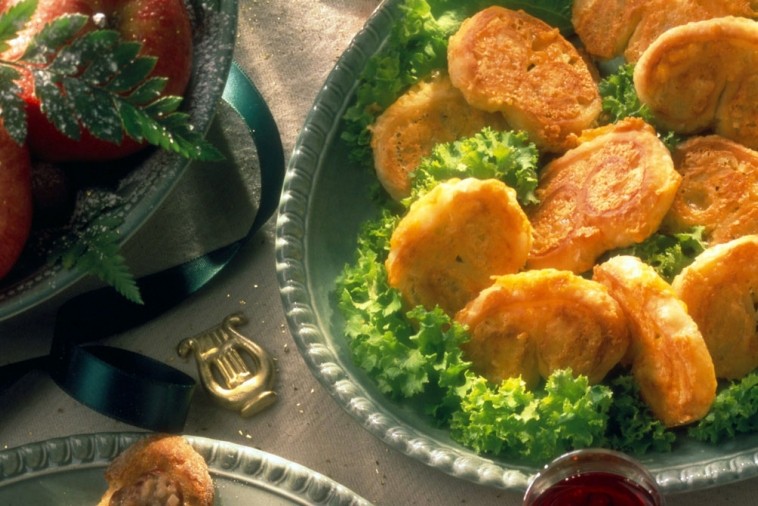 Ingredients
2 balls of puff pastry
2 egg yolks
Salt and pepper to taste
8 oz (240 g) Canadian Camembert cheese finely sliced
1 cup (250 mL) grated Mild Canadian Cheddar cheese
Preparation
Preheat oven to 350 °F (180 °C).
On floured surface, roll out each puff pastry ball into a rectangle 1/8-inch (1/4 cm) thick. Set aside.
In bowl, beat egg yolks and season with salt and pepper. Brush pastry with beaten egg yolks. Top with Canadian Camembert cheese slices.
Cut into 2-inch (5 cm) squares. Sprinkle with Mild Canadian Cheddar cheese. Place on buttered cookie sheet. Bake for 15 à 20 minutes or until golden brown. Serve warm.
Tips
Learn more about