Canadian Golden Milk Recipe
Unearth the magic of Golden Milk, also known as haldi doodh in Hindi. Our recipe seamlessly incorporates turmeric root, ginger, black pepper, and oil into 100% Canadian milk, crafting a delicious and nourishing beverage. Whether you're seeking comfort or health benefits, our Golden Milk recipe is sure to please.
Prep: 5 minutes
Cooking: 5 minutes
Yields 2 servings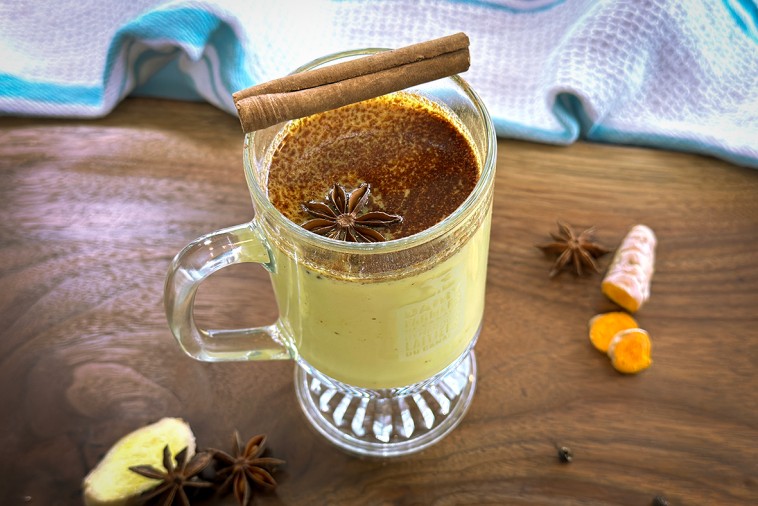 Ingredients
2 ½ cups (625ml) 100% Canadian milk
2 pieces of 1-inch (2.5cm) fresh turmeric, unpeeled, thinly sliced or 1½ tsp (8ml) of ground turmeric powder
2 pieces of 1/2-inch (1.25cm) pieces fresh ginger, unpeeled, thinly sliced or 1 tsp (5ml) of ground ginger powder
1 cinnamon stick
1 tbsp (15 ml) of coconut oil
½ tsp (3 ml) black pepper
1 tbsp (15 ml) of maple syrup (optional)
Top with
1 tsp (5ml) of cinnamon (optional)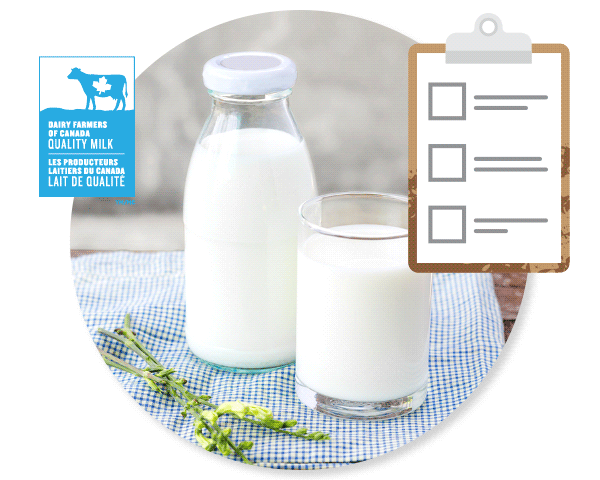 DID YOU KNOW?
When you see the Blue Cow Logo on a product, it means it's made with 100% Canadian quality milk that meets some of the highest standards in the world.
Learn More
Preparation
Pour 100% Canadian milk into a small saucepan.
Thinly slice ginger and turmeric.
Add ginger, turmeric, cinnamon stick, coconut oil, and black pepper to the Canadian milk
Heat the Canadian milk to low boil, stirring frequently.
Reduce heat and simmer until flavours have melded together.
For a sweeter Golden Milk, add maple syrup (optional)
Place a strainer on top of a mixing bowl. Pour Golden Milk mixture into the strainer, to remove fresh ginger, turmeric and cinnamon stick.
Take strained Golden Milk, and divide into two cups.
If preferred, top with ground cinnamon and a cinnamon stick.
Learn more about