This is the Cheese Fondue recipe.
Prep: 10 min
Cooking: 5 min - 10 min
Yields 4 servings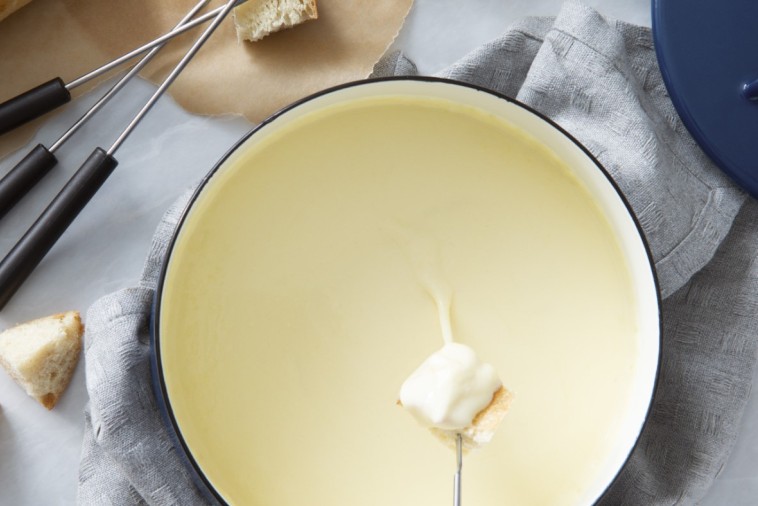 Ingredients
1 large garlic clove cut in half
1 cup (250 mL) dry white wine
12 1/2 oz (375 g) Canadian Emmental cheese diced
Lemon juice
1 tbsp (15 mL) cornstarch
1/4 cup (60 mL) Kirsch
Pepper to taste
Grated nutmeg
1 dried white bread cubed
Preparation
Rub inside of fondue pot with garlic. Pour wine and bring to boil. Reduce heat and add Canadian Emmental cheese. Stir continuously in a figure-eight pattern, to avoid lumps. Add drops of lemon juice as necessary, if cheese doesn't blend easily.
Add Kirsch mixed with cornstarch. Season with pepper and nutmeg while stirring until smooth. Place fondue pot over tabletop burner and serve with bread.
Learn more about