This is the Chilled Autumn Soup recipe.
Prep: 15 min
Cooking: 30 min
Refrigeration: 2 h
Yields 4 servings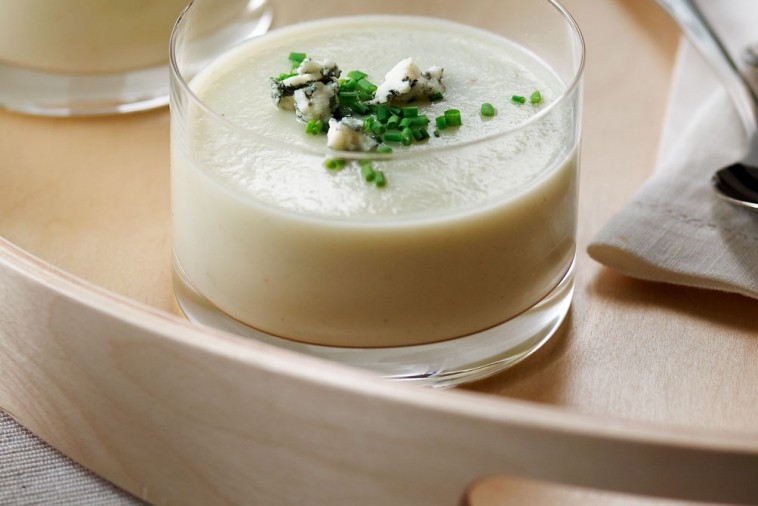 Ingredients
2 tbsp (30 mL) butter
1 onion finely chopped
1 1/2 cups (375 mL) celeriac peeled and diced
2 ripe pears
4 cups (1 L) chicken broth
1 cup (250 mL) cream 35 %
1/2 cup (125 mL) crumbled Canadian Ermite cheese
2 tbsp (30 mL) chopped chives
Salt and pepper to taste
Preparation
Finely chop onion. Peel and core pears, cut in small dice.
Sauté onion and celery root in butter for 10 minutes. Add pears and cook 4 minutes more. Add broth and simmer for 15 minutes until vegetables are well done. Remove from heat, then add Canadian Ermite cheese and cream.
Pour soup in a blender and puree until smooth. Cool, then place in refrigerator.
Soup might need thinning with a little milk or cold broth. Add chives and serve.
Tips