Brunch at home just got better! Try this easy delicious cinnamon roll casserole made with brioche bread, Canadian dairy products, and high-quality ingredients.
Prep: 35 minutes
Cooking: 40 minutes
Yields 8 servings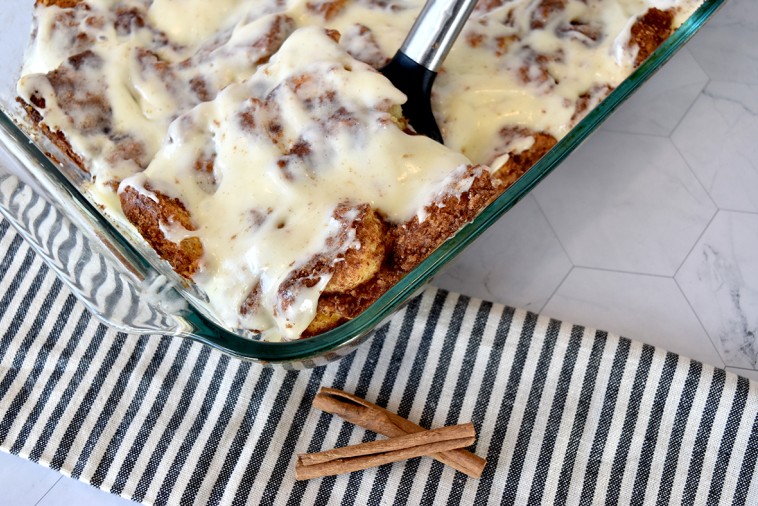 Ingredients
Cinnamon Casserole
12 slices (1lb loaf) Brioche bread, day old
6 eggs
⅔ cup (160 ml) 100% Canadian whole milk
⅓ cup (80 ml) 100% Canadian heavy cream
½ tsp (3 ml) vanilla
4 tbsp (60 ml) Canadian butter, melted
Crumb Topping
½ cup (125ml) brown sugar
1 ½ tsp (8ml) cinnamon
Cream Cheese Icing
½ cup (125 ml) Canadian Cream cheese, softened
4 tbsp (60 ml) Canadian butter, softened
1 cup (250 ml) powdered sugar
½ tsp (3 ml) vanilla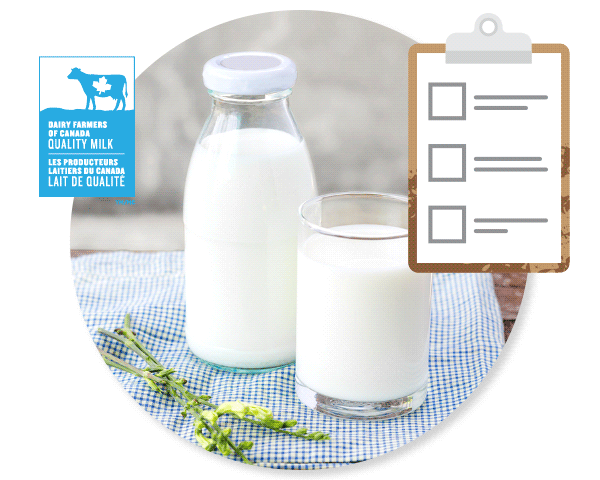 DID YOU KNOW?
When you see the Blue Cow Logo on a product, it means it's made with 100% Canadian quality milk that meets some of the highest standards in the world.
Learn More
Preparation
Preheat the oven to 375°F. Grease a 9x13 inch baking pan with Canadian butter.
Slice your bread into bite sized pieces and place in a large bowl. Set aside.
Whisk together the eggs, 100% Canadian milk, 100% Canadian heavy cream and vanilla thoroughly. Melt the Canadian butter and set aside.
Crumb Topping:
In a separate bowl, mix the brown sugar and cinnamon together.
Pour the egg mixture over the bread and toss until the bread has absorbed as much of the egg mixture as possible. Transfer the mixture to the greased baking pan. Drizzle the melted butter over top of the bread. Sprinkle the crumb topping over the casserole, covering it completely.
Bake the casserole for about 20-25 minutes or until golden brown. The casserole should be set and should not have any uncooked egg spots. Allow it to cool for about 5 minutes.
Cream Cheese Icing:
While the casserole bakes, use an electric mixer or beater to combine the Canadian cream cheese and softened Canadian butter. Beat until it becomes smooth and creamy. Add in the vanilla and mix. Slowly add the powdered sugar until mixed thoroughly. Set aside.
Spread the cream cheese icing on the casserole. Cut to serve!
Tips
For best results, use brioche bread. Make sure your bread is a day old (let it sit out overnight). This will keep the bread from getting too soggy when soaked in the egg mixture. If you don't have time to let your brioche sit out overnight, bake the bread in the oven for about 20 minutes at 325°F to dry it out.