Crispy Cheddar Truffle Potatoes
The key to a great crispy potato dish is cheddar cheese, sour cream, and butter made from 100% Canadian milk!
Prep: 10 minutes
Cooking: 30 minutes
Yields 6 servings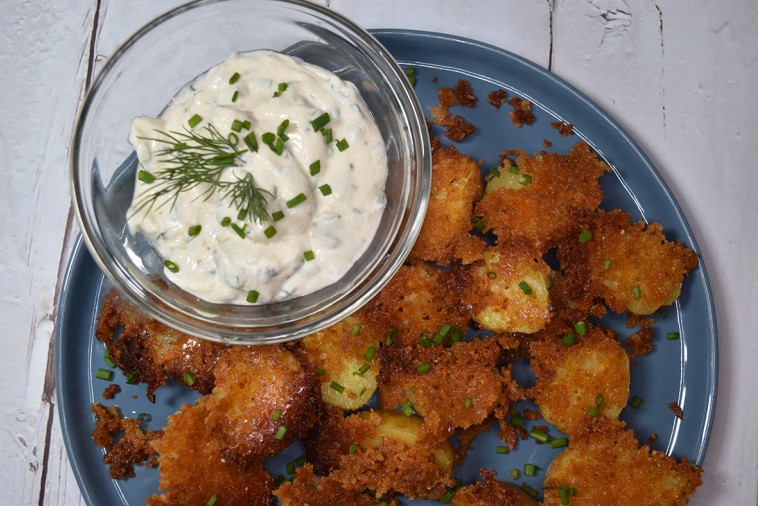 Ingredients
2 lbs (910 g) baby yukon gold potatoes
1 cup (250 ml) Canadian cheddar cheese, thinly shredded
2 ½ tsp (13 ml) truffle oil
2 tbsp (30 ml) bread crumbs
1 ½ tsp (8 ml) garlic salt
½ tsp (3 ml) smoked paprika
¼ tsp (1 ml) black pepper
2 tbsp (30 ml) salted butter, melted
Serve with: Sour Cream Dip
½ cup (125 ml) Canadian sour cream
½ tsp (3 ml) garlic powder
½ tsp (3 ml) dill, finely chopped
¼ tsp (1 ml) onion powder
2 tbsp (30 ml) chives, thinly sliced
Salt & pepper to taste
Top with
2 tbsp (30 ml) chives, thinly sliced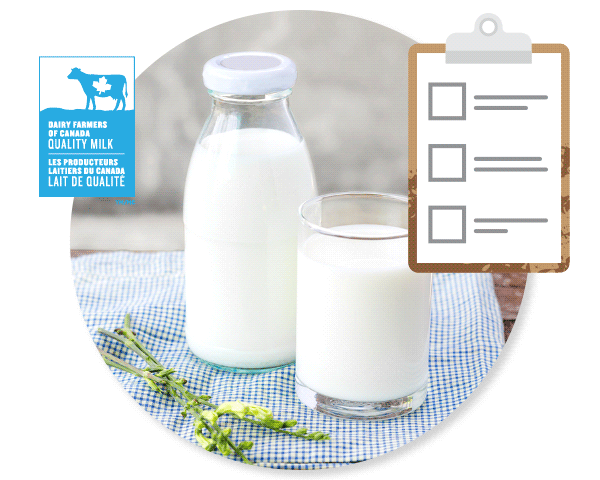 DID YOU KNOW?
When you see the Blue Cow Logo on a product, it means it's made with 100% Canadian quality milk that meets some of the highest standards in the world.
Learn More
Preparation
Preheat the oven to 425˚F.
Wash baby potatoes, then cut them in half. Add potatoes to a large pot of water. Boil the potatoes until you can just pierce them with a fork. Set aside to cool.
In a small bowl stir together cheese, truffle oil, bread crumbs, garlic salt, paprika, and black pepper.
Brush 1 tablespoon of melted butter into the bottom of a glass 10"x 14" baking dish.
Sprinkle cheese mixture evenly over brushed butter, in the baking dish.
Press the cut-side of potatoes into the cheese mixture.
Carefully brush the tops of potatoes with remaining butter and season with salt.
Bake potatoes and cheese for 10-15 minutes, watching carefully. You want the cheese to melt and just about stop bubbling. Do NOT let it get dark brown though, as it will be bitter.
While potatoes are cooking, mix sour cream, garlic salt, dill, onion powder, chives and pepper in a small bowl.
Remove the potatoes from the oven and break apart any cheddar crisp pieces connecting the potatoes together.
Transfer potatoes to a platter and top with chives. Serve with sour cream dip for dipping if you want.