This is the Deli-Style Pasta Salad recipe.
Prep: 10 min
Cooking: 10 min
Yields 6 servings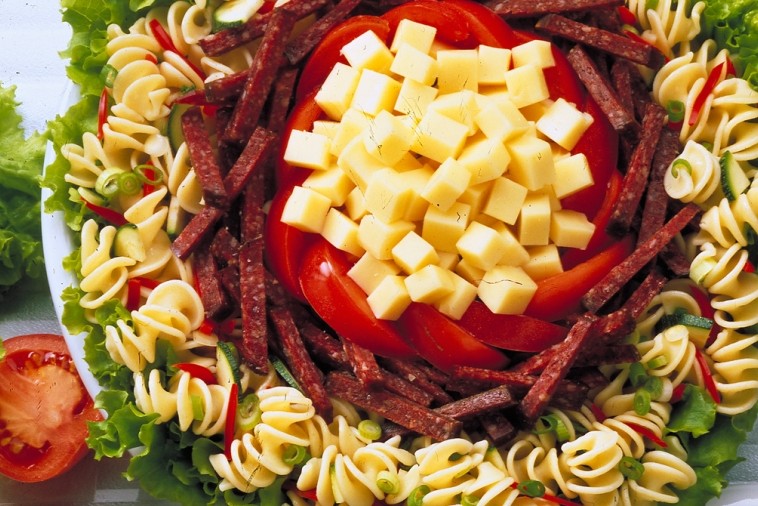 Ingredients
4 cups (1 L) fusilli or other short pasta
1 cup (250 mL) sliced zucchini
1/4 cup (60 mL) sliced green onions
1/4 cup (60 mL) slivered red bell pepper
Leaf lettuce
8 oz (250 g) salami or bologna cut in sticks
2 small tomatoes cut in thin wedges
8 oz (250 g) Canadian Mozzarella or Provolone or Brick cheese diced
Preparation
Cook pasta according to package directions; drain; cool.
Mix together pasta, zucchini, onions and red pepper. Place mixture in large shallow bowl lined with leaf lettuce.
Arrange rings of meat, tomatoes and cheese on top of pasta. Serve with vinaigrette dressing.
Tips
Add Canadian cheese to all your summer salads. Shred Canadian Cheddar into tossed salads. Sliver Canadian Swiss into creamy cole slaw. Cube Canadian Colby into macaroni salad. Dice Canadian Farmer's into fresh fruit salad.
Learn more about