This is the Easy Cheesy Brunch Eggs recipe.
Prep: 5 min
Cooking: 7 min
Yields 4 - 5 servings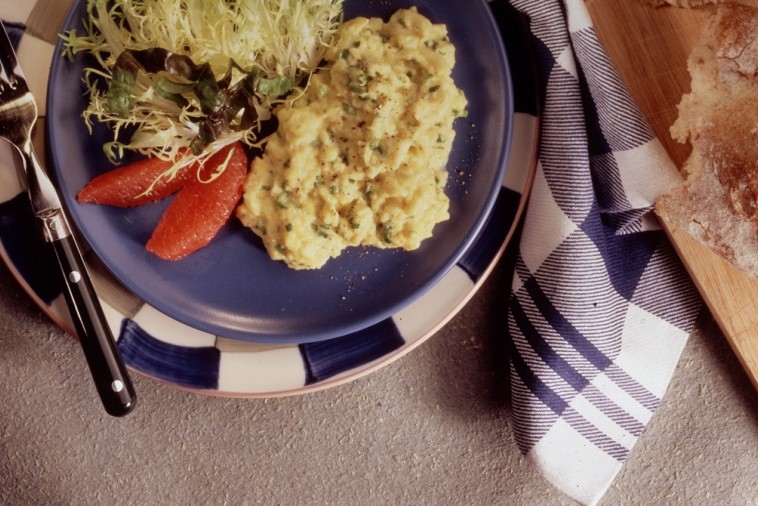 Ingredients
8 eggs
4 oz (125 g) Canadian Cream cheese* cubed
1/4 cup (60 mL) Milk
1 green onion sliced
Salt and pepper to taste
1/4 cup (60 mL) butter
Preparation
Place eggs and Canadian Cream cheese in blender container. Cover and blend at high speed until smooth. Add milk, onion, salt and pepper. Blend briefly until onion is coarsely chopped.
In large frypan, melt butter. Add egg mixture; cook and stir over low heat until mixture is just set. Serve immediately.
Tips
*For a change of taste, use Canadian Cheddar, Havarti or Gouda cheese.