Honeyed Fruity Milk Shake
This is the Honeyed Fruity Milk Shake recipe.
Yields 2 servings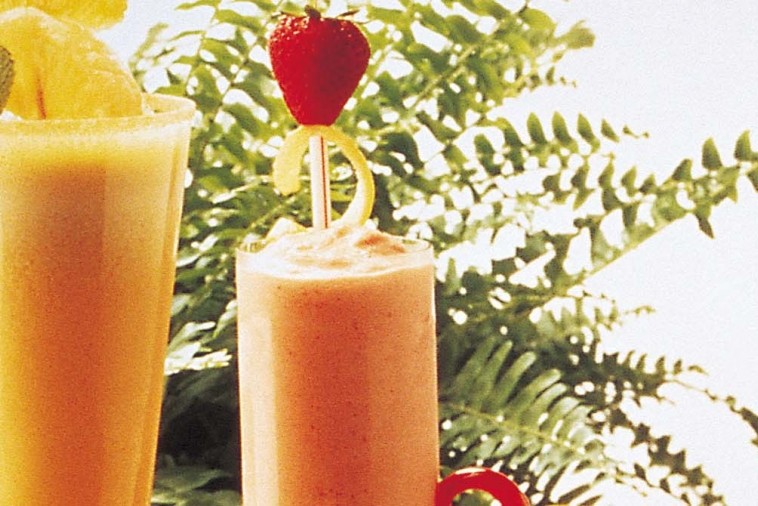 Ingredients
4 oranges peeled and coarsely chopped
1 cup (250 mL) 2 % Milk or skim Milk
2 tsp (10 mL) liquid honey
1/2 tsp (2 mL) vanilla extract
4 ice cubes
Ground nutmeg (optional)
Preparation
Purée chopped oranges, milk, honey and vanilla in food processor, or blender, until smooth. With food processor or blender on low speed, add ice cubes, one at a time. Mix for 15 to 20 seconds.
Pour mixture in two glasses and top with sprinkling of ground nutmeg. Serve immediately.
Tips
Learn more about