Looking for quick, easy, and delicious breakfast recipes? These make-ahead ice cube pancakes made with 100% high-quality Canadian milk are perfect for early mornings, or even as a sweet treat!
Cooking: 10 minutes
Freezing: Overnight or up to one month
Cooking: 12 minutes
Yields 12 pancakes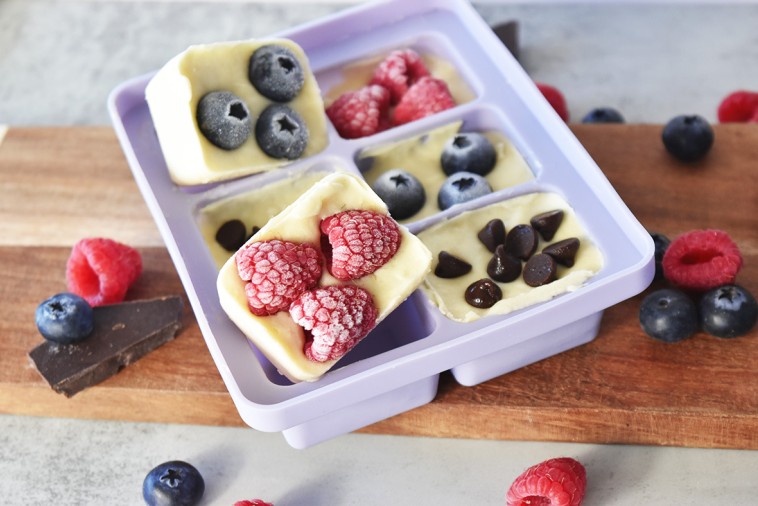 Ingredients
2 cups (500 ml) all purpose flour
1/4 cup (60 ml) granulated sugar
2 tsp (10 ml) baking powder
1/4 tsp (1 ml) baking soda
1/2 tsp (3 ml) salt
1 3/4 cups (440 ml) Canadian milk
1/4 cup (60 ml) Canadian butter, melted
2 tsp (10 ml) vanilla extract
1 large egg
Ice cube tray (or silicone cube tray)
Toppings of your choice (such as berries, bananas, and chocolate chips)
Top with
Fruit
Canadian whipped cream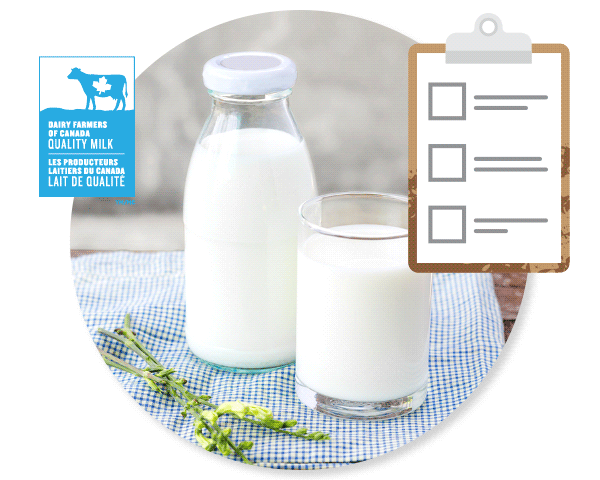 DID YOU KNOW?
When you see the Blue Cow Logo on a product, it means it's made with 100% Canadian quality milk that meets some of the highest standards in the world.
Learn More
Preparation
In a large bowl, sift flour, sugar, baking powder, baking soda, and salt.
In a separate bowl, whisk together milk, melted butter, vanilla, and egg.
Fold the wet ingredients into the dry ingredients until the batter is smooth. If the batter is too thick, add extra milk.
Pour the batter into an ice cube tray or silicone cube tray. Add desired toppings and freeze until cubes are solid. Store in airtight container in the freezer for up to one month.
To make the pancakes:
Cook from frozen! Place the pancake cubes in a pan greased with Canadian butter over low heat with a lid on top.
Let the underside cook until it turns a golden brown color. When bubbles start forming on the top and around the surface, it's time to flip the pancakes.
Top with fruit and Canadian whipped cream. Enjoy!