This is the Luscious Lemon Bars recipe.
Prep: 15 min
Cooking: 30 min
Yields 15 - 24 bars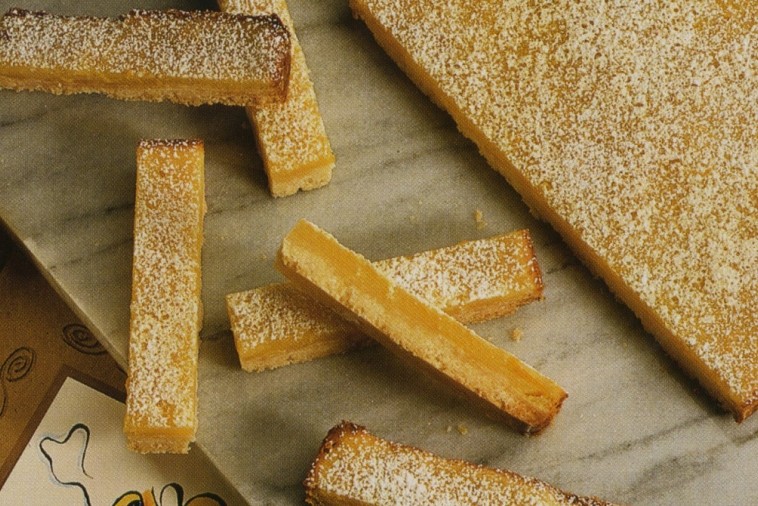 Ingredients
1 1/3 cups (330 mL) all-purpose flour
1 cup (250 mL) sugar
1/2 cup (125 mL) butter softened
2 eggs
2 tbsp (30 mL) all-purpose flour
1/4 tsp (1 mL) baking powder
1 1/2 tsp (7 mL) grated lemon rind
3 tbsp (45 mL) lemon juice
Icing sugar
Preparation
Preheat oven to 350 ºF (180 ºC).
In small mixer bowl, mix together flour, 1/4 cup (60 mL) of the sugar and butter until mixture is crumbly. Press onto bottom of ungreased 8 inch (20 cm) square baking pan. Bake 15 minutes or until edges are lightly browned.
In small mixer bowl, beat together remaining sugar, eggs, 2 tbsp (30 mL) flour, baking powder, lemon rind and juice. Pour filling over hot crust. Bake 15 minutes longer or until set. Let cool in pan on wire rack. Sprinkle with icing sugar and cut into bars.
Tips
Learn more about