Wonderful matcha tea with lovely frothed milk.
Yields 1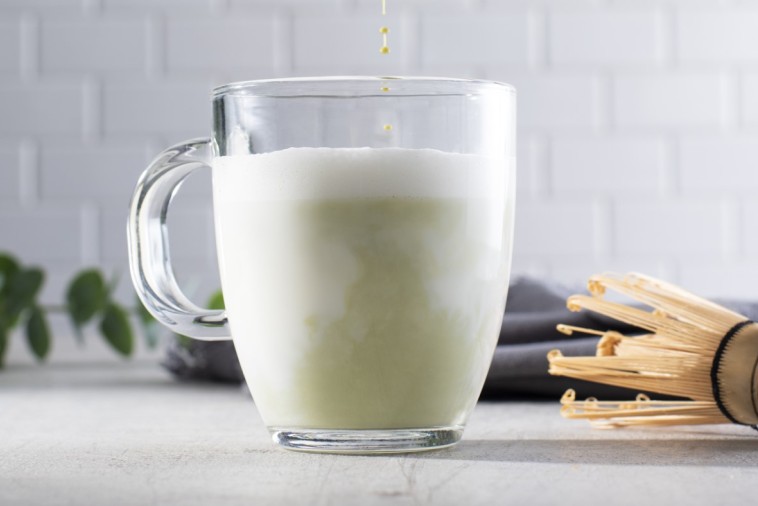 Ingredients
1 teaspoon (5ml) matcha powder
1 to 2 tablespoons (15-30ml) hot water
1-2 teaspoons (5 -10ml) honey, maple syrup or sugar (to taste)
1 cup (250ml) milk
Preparation
Sift the matcha powder into a large cup.
Add the water and whip until no lumps remain and mixture starts to have bubbles on top.
Stir in the desired sweetener.
Steam and froth milk using an espresso machine wand. Alternatively, put milk in a microwavable cup and heat for approx. 45s to 1 min (do not let milk boil). Use hand-handle frother to froth milk.
Pour the milk onto the matcha tea, stir and serve.
Tips
Adjust the matcha tea, sweetener and milk quantities to make it just the way you like it!
Learn more about