This is the Mussels with Blue Cheese recipe.
Prep: 10 min
Cooking: 10 min
Yields 4 servings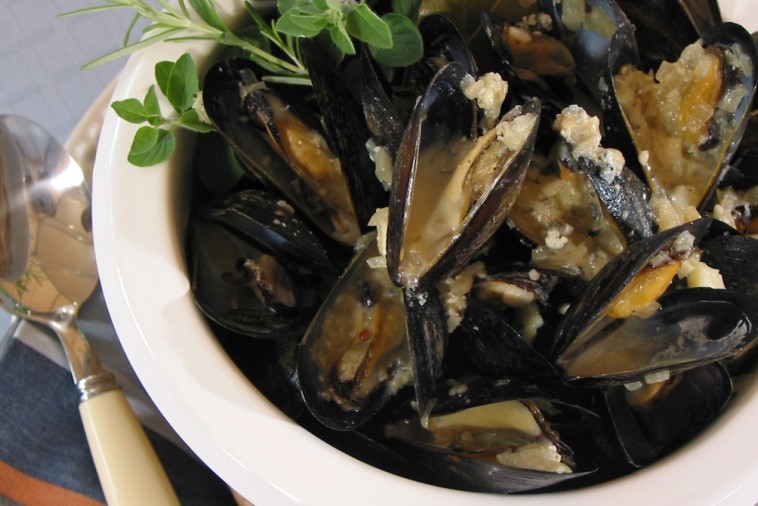 Ingredients
2 tbsp (30 mL) butter
3 shallots chopped
2 tbsp (30 mL) fresh parsley chopped
Sprig of thyme
1 small bay leaf
1 cup (250 mL) pale ale
Salt and freshly ground pepper to taste
4 lbs 6 oz (2 kg) fresh mussels cleaned
5 oz (150 g) Canadian Blue cheese
2 tbsp (30 mL) fresh parsley chopped
Preparation
In a large saucepan, melt the butter and sauté the shallots over a medium heat for 3 to 4 minutes. Add the parsley, thyme, bay leaf, and the beer. Season with salt and pepper to taste. Increase the heat to high and bring to the boil. Add the mussels, cover and cook until the mussels open. Shake the pan from time to time.
Remove pan from heat. Divide the mussels between deep serving plates.
Whisk the Canadian Blue cheese into the cooking liquid, and let it melt. Pour over mussels and sprinkle with parsley.
Tips
Learn more about