This is the Nacho Cheese Dip recipe.
Prep: 10 min
Cooking: 15 min
Yields 625 mL / 2 1/2 cups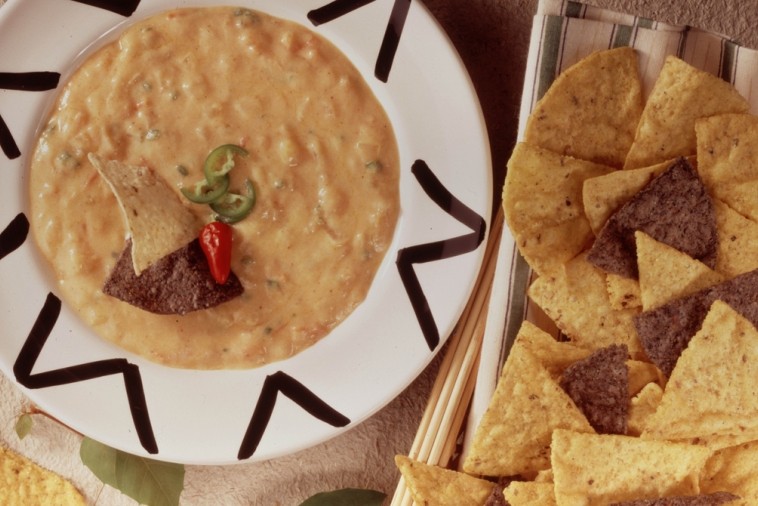 Ingredients
2 tbsp (30 mL) butter
1 medium onion chopped
1 cup (250 mL) finely chopped tomatoes
1 cup (250 mL) Milk
1 1/2 tbsp (25 mL) all-purpose flour
1 1/2 cups (375 mL) shredded Canadian Cheddar* cheese
2 tbsp (30 mL) chopped jalapeno chilies or small hot peppers
A dash of hot pepper sauce or A pinch of chili powder
Tortilla chips
Preparation
In medium frypan, melt butter. Add onion and tomatoes; sauté over medium heat until onion is tender.
In a small bowl, gradually stir milk into flour until smooth. Add to pan. Cook and stir over low heat until mixture boils and thickens. Remove from heat; add Canadian Cheddar cheese and stir until it is melted.
Stir in chilies; add hot peper sauce or chili powder to taste. Serve hot with tortila chips for dipping.
Tips
* Or you can use shredded Canadian Brick, Farmers' or Monterey Jack.