Peanut Butter & Jam Kulfi
Kulfi is basically a denser version of ice cream, primarily made with whole milk. I've made many different flavours on my TikTok and regardless of what flavour I chose, I always ensure to get the highest quality and sustainable version of whole milk to make the best possible kulfi I can. Choosing local ingredients is key for me in any recipe, so knowing that Canadian milk can be produced nearby in such great quality is a win for me.
- @goldengully
Prep: 30 min
Freezing: 8 hours
Yields 6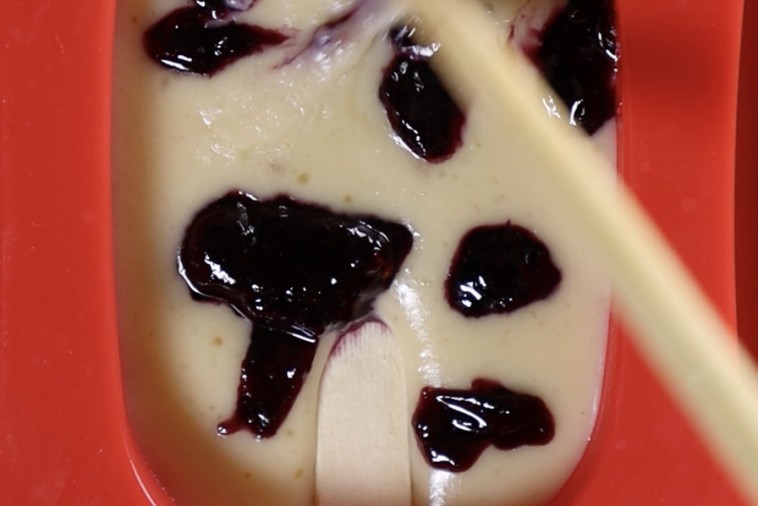 Ingredients
1 litre Canadian whole milk

1/2 cup Canadian heavy cream

1/3 cup Canadian milk powder or 1/4 cup Canadian milk solids

1/2 cup Canadian sweetened condensed milk

3 cups roasted peanut butter

2 cups black seedless grapes

1/3 cup granulated sugar or to taste

1 tbsp lemon juice
DID YOU KNOW?
When you see the Blue Cow Logo on a product, it means it's made with 100% Canadian quality milk.
LEARN MORE
Preparation
Peanut Butter
Add peanuts to a food processor and mix until fine.
Periodically stop mixing and scrape off the sides to return peanuts into the center.
Repeat the above until peanut butter is formed (roughly 20 minutes).
Jam
Add grapes, sugar and lemon juice into a pot on medium heat.
With a masher, squish and mix all the ingredients together and allow it to reduce and thicken.
Jam is ready when it does not immediately run off a spoon if tilted sideways.
Kulfi
Add Canadian whole milk, Canadian heavy cream, milk powder and condensed milk into a sauce pan on medium hit. Continuously stir until it reduces by 1/3.
Add 1/2 cup of peanut butter or to taste and whisk until incorporated.
In a blender, add all of the above and blend until smooth.
Pour dollops of jam and the kulfi mixture into any mould you wish or a freezer-safe container, and let it freeze for 6-8 hours.