This is the Pesto Pizza recipe.
Prep: 15 min
Cooking: 10 min - 12 min
Yields 1 15 inch pizza (38 cm)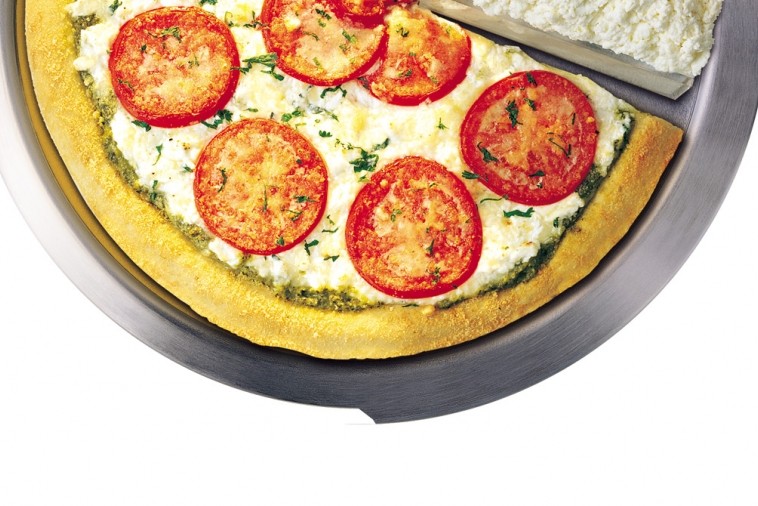 Ingredients
1 pizza crust
1 1/4 cups (310 mL) Canadian Ricotta
1/2 cup (125 mL) shredded Canadian Mozzarella
1/2 cup (125 mL) pesto
2 tomatoes thinly sliced
1/4 cup (60 mL) grated Canadian Parmesan
1/4 cup (60 mL) chopped parsley (optional)
Preparation
Preheat oven to 450 °F (230 °C). Place crust on a lightly oiled pizza pan, pizza stone or cookie sheet. In a small bowl, mix Ricotta and Mozzarella. Spread pesto on pizza crust. Cover with Ricotta and Mozzarella mixture and arrange tomato slices on top. Sprinkle with Parmesan. Bake for 10 to 12 minutes. Add parsley before serving.
Tips
Ricotta spreads best at room temperature.
A good trick for loosening the crust is to slide a length of dental floss longer than the pizza under the crust. The 'dental floss trick' has saved many a sticky pizza!
Learn more about